Tech upgrade for BSF; force to get new anti-drone systems
Tech upgrade for BSF; force to get new anti-drone systems
Aug 23, 2020, 06:26 pm
2 min read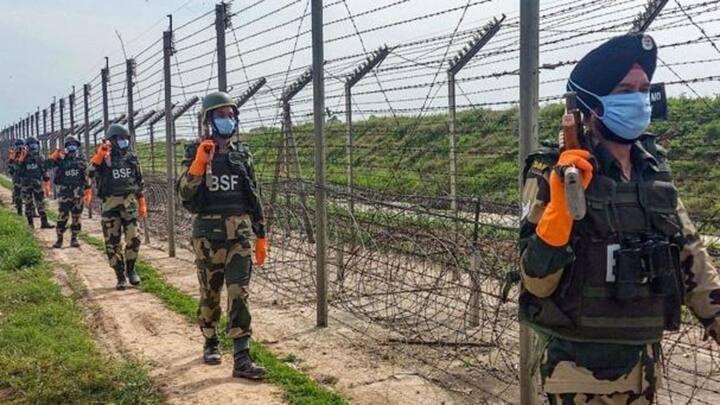 The technical upgradation of the Border Security Force (BSF) has started with Director General (DG) Rakesh Asthana taking charge. According to Hindustan Times, 436 small and micro drones for border surveillance have been approved for the force along with an anti-drone system under testing on the India-Pakistan border to eliminate drone carrying weapon-load for terrorists in Punjab and Jammu & Kashmir.
Outposts manned by BSF to get sensors, CCTV, drone feeds
Reportedly, all 1,923 border outposts manned by the BSF along the border with Pakistan and Bangladesh will be equipped with sensors, CCTV and drone feeds from the sector headquarters, under the Comprehensive Integrated Border Management (CIBM) plan. Around 1,500 posts will be able to fly drones for reconnaissance at the border and use the anti-drone system to shoot any weapon pay-load transportation from across.
BSF and security agencies testing indigenous anti-drone system
Senior Ministry of Home Affairs (MHA) officials told HT that the BSF is testing an indigenous anti-drone system along the Pakistan border in Punjab in collaboration with security agencies. Reportedly, Pakistani deep state has been using Chinese commercial drones the past year to transport assault rifles, pistols, and grenades to Khalistani terrorists in Punjab and jihadis in Jammu and Kashmir.
BSF to help keep Afghan drugs out of J&K
The BSF's G branch is also being revived to keep Afghan drugs from crossing over the Line of Control (LoC) in J&K, HT reported. Notably, Rakesh Asthana is also the Narcotics Control Bureau (NCB) chief. The report stated that the BSF and the NCB will adopt a common strategy since narcotic trade also funds cross border weapons smuggling and terrorism in Punjab and J&K.