Remembering Khushwant Singh on his 103rd birth anniversary
Remembering Khushwant Singh on his 103rd birth anniversary
Feb 02, 2018, 04:37 pm
3 min read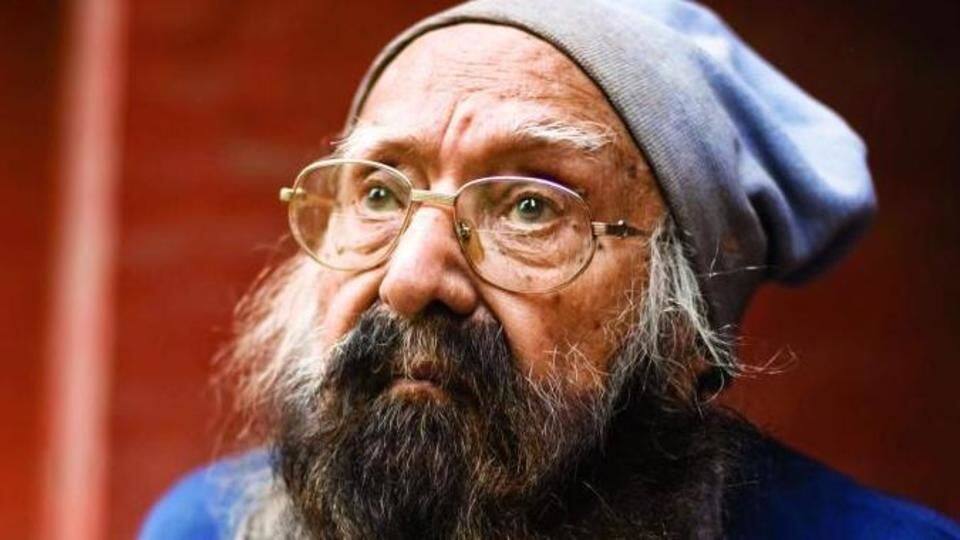 How does one eulogize a writer who penned his own obituary and epitaph in his prime? What more can be written about the "dirty old man of Indian journalism," best remembered for his passion for Scotch, society, sex and scandals? Had he been alive, Khushwant Singh would have been 103 today. Here, we celebrate him, he who looked "With Malice Towards One and All."
A loud, unforgiving commentator, a self-deprecating humorist
Singh was a man with no filter, long before the age of social media. Known for his brassy, boorish and blunt humor, he famously said that condoms weren't designed for pens and lived by it. To not be torched/stoned to death for writing frank, biting commentaries with sexual daring, he needed a boisterous persona, which he gladly wore like a uniform all his life.
He ridiculed fame among the famous, to become one
More than anything else, Singh was a creature of unbridled paradox who made a career out of having important friends and mocking their influence. He was a drunken slob but also hardworking and punctual. An unapologetic agnostic, he wrote 'A History of the Sikhs', arguably the most authoritative work on the religious group. Years later, he published 'Agnostic Khushwant: There is no God.'
He made 'The Illustrated Weekly' a household publication in 1980s
The author often overshadows the journalist. But not many know that Singh was primarily responsible for the exponential rise of The Illustrated Weekly in the 80s. During his nine-year tenure, the magazine's circulation reportedly increased from 65,000 to 400,000. Moreover, he wrote his popular weekly column, With Malice Towards One and All, for 42 years for several newspapers including Hindustan Times and The Telegraph.
Sanjay Gandhi was Khushwant Singh's blind spot
Other than his love for scotch and women, Singh is also remembered for his deep-throated support of the Gandhis during the Emergency. He was enamored by Sanjay Gandhi, so much so that it earned him the name Khushamadi "toady" Singh. However, his unflinching loyalty turned into deep disillusionment when Indira Gandhi ordered Operation Blue Star in 1984. He returned his Padma Bhushan in protest.
An earnest lover of birds, cats and Delhi's trees
In an illustrious 70-year-old career, Singh wrote on wide-ranging themes including lust, religion, the India-Pakistan partition, ageing and death. Though his writings on environment and love for nature are not as well-known, he was an earnest admirer. A cat-person and a dedicated birdwatcher, he had an enviable knowledge of the trees in Lutyens' Delhi, which he often flaunted during car rides.
Writing - the passion that endured and grew with him
In a 2005 interview Singh confessed that he was a compulsive writer. "I don't know what to do with myself if I don't write, I have lost the art of relaxation," he said. Though he wrote in English, his native tongue was Punjabi and his cultural language, Urdu. Millennials unfamiliar with his work must take his 'Train to Pakistan' to begin their Khushwant journey.
The son of a gun who made people smile
Singh kept writing till he was 98. He said he wanted to be remembered as someone who made people smile. As his epitaph, he wrote: "Here lies one who spared neither man nor God Waste not your tears on him, he was a sod Writing nasty things he regarded as great fun Thank the Lord he is dead, this son of a gun."