312 Sikh foreign nationals removed from blacklist, only two remain
312 Sikh foreign nationals removed from blacklist, only two remain
Sep 13, 2019, 03:59 pm
2 min read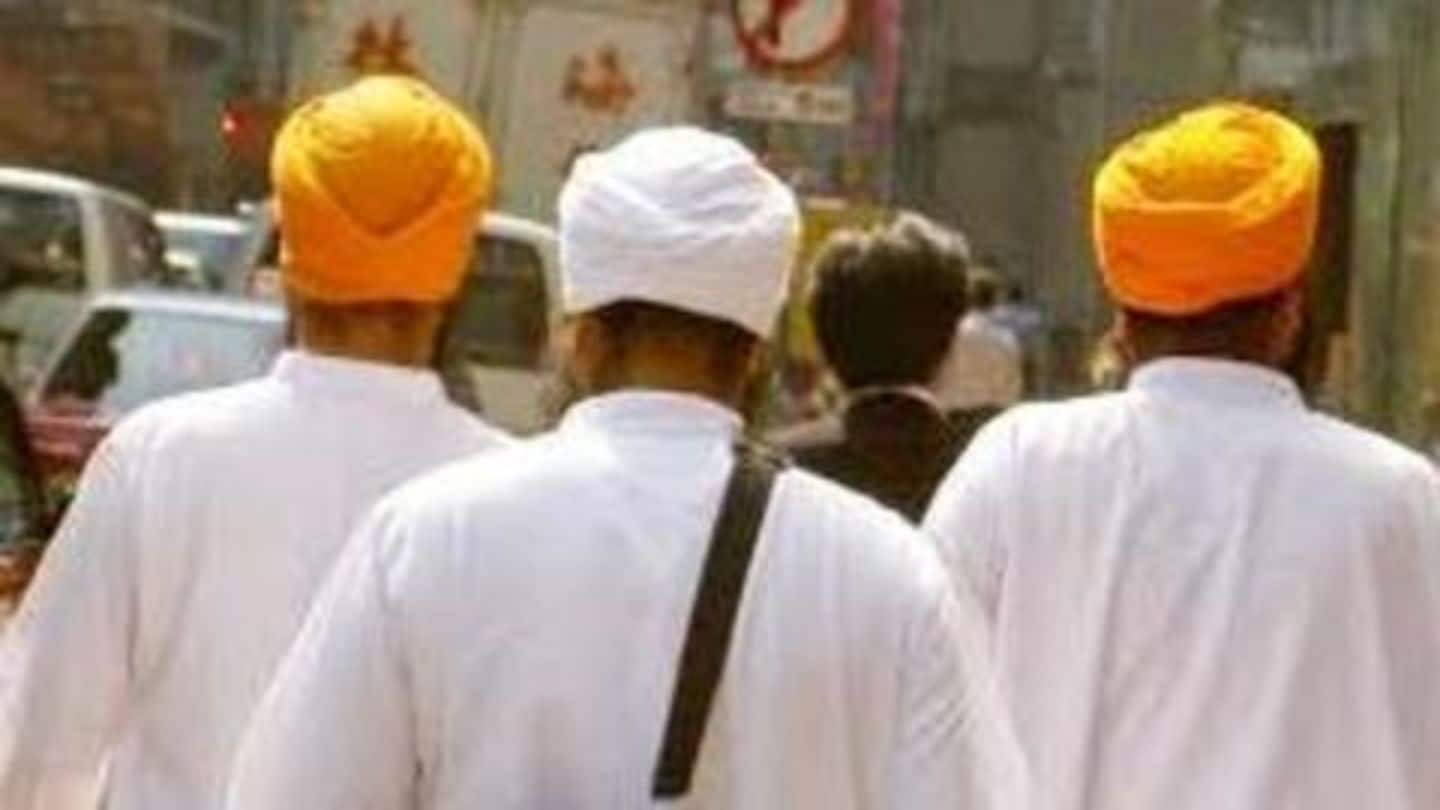 As many as 312 Sikh foreign nationals have been removed from the Centre's "Central Adverse List" or blacklist, reports said on Friday. After a review by the Home Ministry, the blacklist now has two Sikh foreign nationals. With the major relief given to them, these 312 people can now apply for Indian visas and be reunited with their families. Here are the details.
Why were these Sikhs put on blacklist?
In the 1980s, when Punjab was burning due to militancy, several Sikhs fled abroad and sought asylum in different countries. They took up citizenship of foreign countries to avoid being arrested in the wake of a crackdown by Indian authorities on militancy. With their names on the blacklist till 2016, these people were prohibited from applying for an Indian visa.
The Sikhs fell into "anti-India" propaganda: Sources
"During the 1980s, many Sikh Indian nationals and foreign nationals belonging to the Sikh community fell to anti-India propaganda. Some Sikh Indian nationals fled India to escape Indian authorities, became foreign nationals and took asylum outside India," sources told ANI.
The asylees can now apply for Indian visas
Apparently, the asylees were stopped from seeking visa due to maintenance of local adverse lists by Indian Missions abroad. The government has decided to put an end on this practice too and asked missions to grant appropriate visas to all asylees and their derivatives (families). Further, they can also apply for Overseas Citizen of India (OCI) card after holding a normal visa for two years.