#ChhattisgarhElections: For real life 'Newtons', this is a revolution
#ChhattisgarhElections: For real life 'Newtons', this is a revolution
Nov 12, 2018, 02:41 pm
3 min read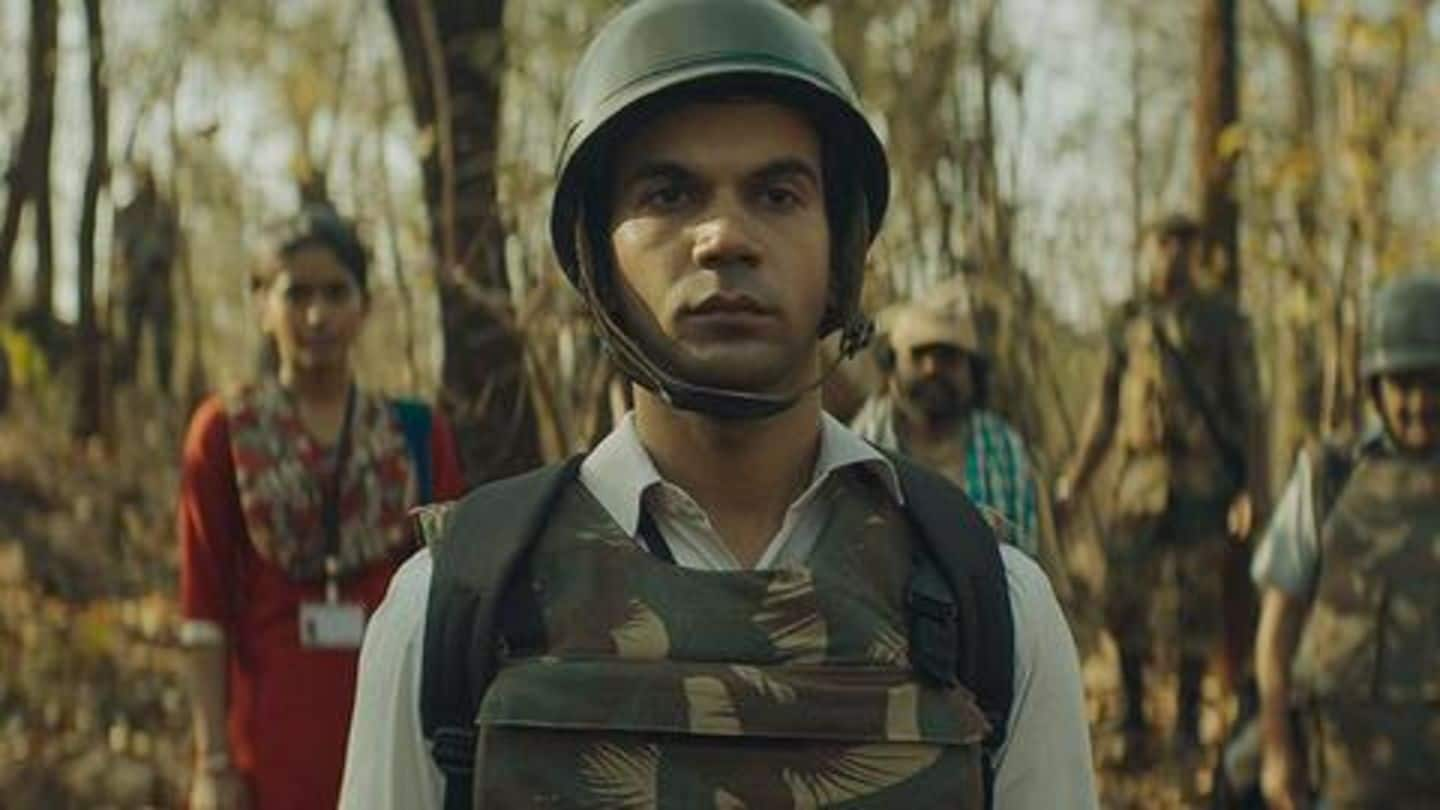 Rajkummar Rao's 'Newton' which showed the plight of Maoist hit areas through the lens of a poll officer went on to be India's official entry in Oscars in 2017. This year, polling personnel's journey in Naxal red-belt of Chhattisgarh is same. The first phase of polling is underway and poll officers are braving many hurdles to ensure it is smooth.
Reaching to polling booths hasn't been easy for them
The public sector undertaking (PSU) employees, teachers, anganwadi and panchayat workers, who make for poll officers, went to work in an unusual way. Some walked 10 kms, some slept in 'sensitive' areas, some crossed rivers and others were airdropped by choppers. All the 437 polling booths in Sukma and Bijapur districts have been declared as 'sensitive', and security has been beefed.
One worker is doing it for her father and brother
Some of them admitted they were afraid, but insisted they wanted to do it anyway. A 25-year-old Anganwadi worker said she was working for her brother and father, both of whom were part of Salwa Judum and were killed by Maoists. Salwa Judum was a group, funded by state government, to counter insurgency. It mostly consisted of tribal youth but was banned by Supreme Court in 2011.
Anganwadi worker feels successful election will bring peace
The woman said she always wanted to do something revolutionary like her brother and father. "We need peace and hope, a successful election will lead to that," she said. For another panchayat worker from Sukma, deployed at Chintalnar this election is special. "I am scared, but it is okay as I will be the first person from my village to sit in a chopper," he said.
Another worker thinks he is like Bhagat Singh
A teacher who was sent to Usur on poll duty said he belonged to a family of freedom fighters and Bhagat Singh always inspired him. "I always told my students in the village that you should do something for the country. Now, it is my turn to do something," he told PTI. He added he might be doing something like Bhagat Singh.
Polls like war without guns, says Sukma collector
Bijapur Collector KB Kunjam revealed nearly 80 polling parties were airlifted and 76 relocated to a safer position. He said a few polling officers told them posters were pasted at stations asking people to boycott elections. Kunjam said temporary arrangements are being made. Sukma Collector Jai Prakash Maurya said the polling was like a war against Naxals but without guns.