#RoadTo2019: Polling at Chattisgarh's Naxal-hotbed begins, Congress gets big blow
#RoadTo2019: Polling at Chattisgarh's Naxal-hotbed begins, Congress gets big blow
Nov 12, 2018, 10:41 am
2 min read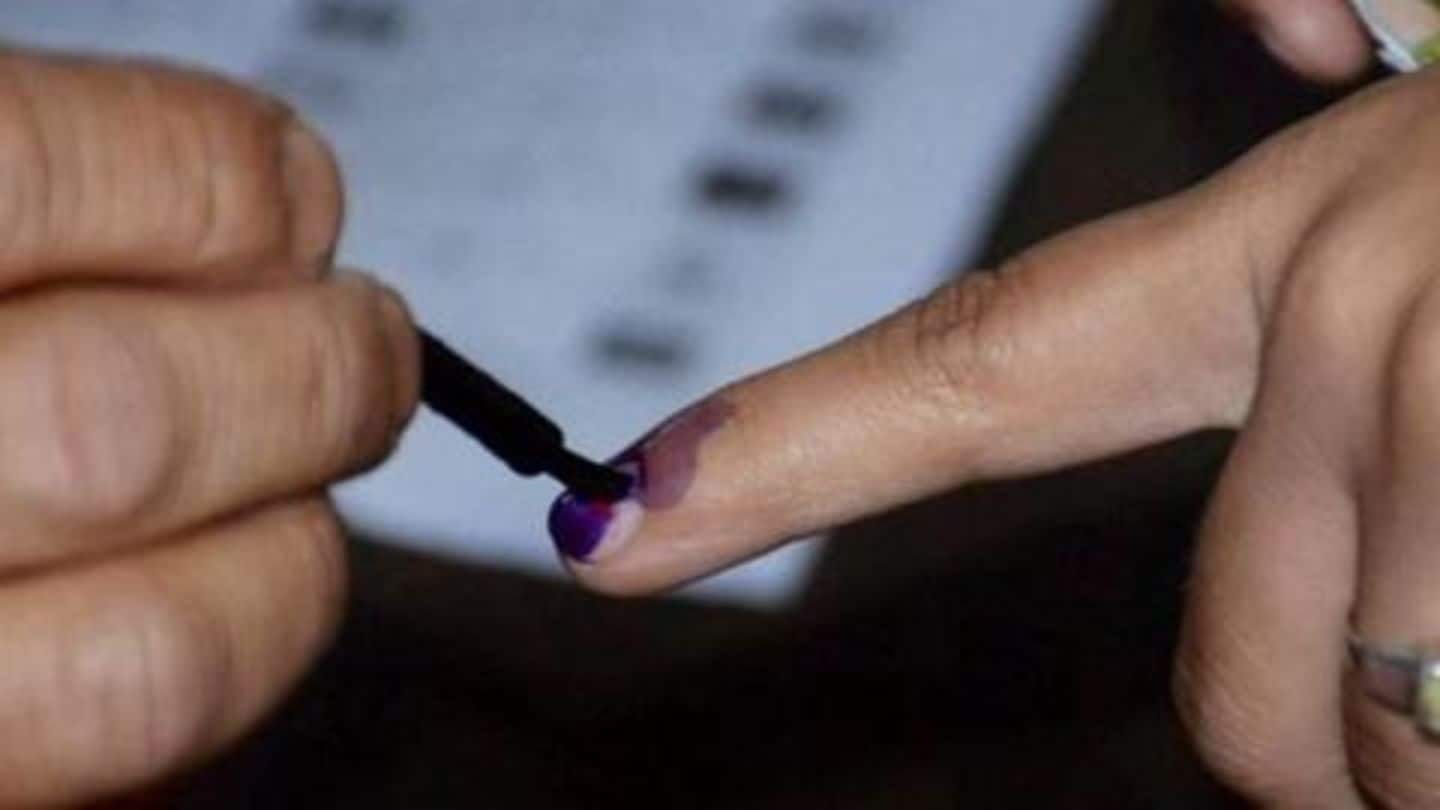 On Monday, Maoist hit areas of Chhattisgarh, including districts of Bastar and Rajnandgaon, went to polls amid heavy security. 18 of the 90 constituencies of the state went to polls today, and the rest will vote on November 20. Ahead of the crucial polls, Congress got a big blow as senior leader Ghanaram Sahu resigned on Sunday. Meanwhile, BJP is eyeing a fourth-term.
Naxals want to derail elections, security has been tightened
For ten years now, Maoists have been calling for boycotting elections in Chhattisgarh. Reports said Maoists from Maharashtra, Odisha, etc., have come to the state with a motive to derail the election. Security official conducted a recce using drones to ensure the area was safe for election officials. 1 lakh security personnel have been deployed, and 12 helicopters sent to ensure smooth elections.
In Naxal affected areas, elections will end at 3 PM
In the first phase of elections, 190 candidates are in the fray. According to the Election Commission, there are 31,80,014 voters. Women outnumber men in the rolls. There are 16,22,492 female voters and 15,57,435 male voters. 4,336 booths have been set and 19,079 polling personnel have been deployed. In Bastar and Rajnandgaon, polling will end at 3 PM, an official said.
Congress wants to oust Raman Singh government
Congress hopes to overturn the Raman Singh government, which has seen three consecutive terms in the state. But just hours before the polls, Sahu's resignation hurt the party. In his resignation letter, Sahu who was Chhattisgarh Congress Vice-President said he was mentally harassed by state party president Bhupesh Baghel. He claimed he was kept out of important decisions, and he couldn't endure it anymore.
Separately, Ajit Jogi and Mayawati have joined hands
Notably, former Chhattisgarh CM Ajit Jogi has joined hands with BSP supremo Mayawati. This alliance could dent the Congress' hopes, more so after Mayawati's allegations that the grand old party wanted to wipe off BSP. Meanwhile, Raman Singh's primary opponent is Karuna Shukla, Atal Bihari Vajpayee's niece, who joined Congress. The votes will be counted on December 11, along with other states.