#CleanGangaMission: Germany to provide €120mn soft loan to India
#CleanGangaMission: Germany to provide €120mn soft loan to India
Aug 30, 2018, 06:39 pm
2 min read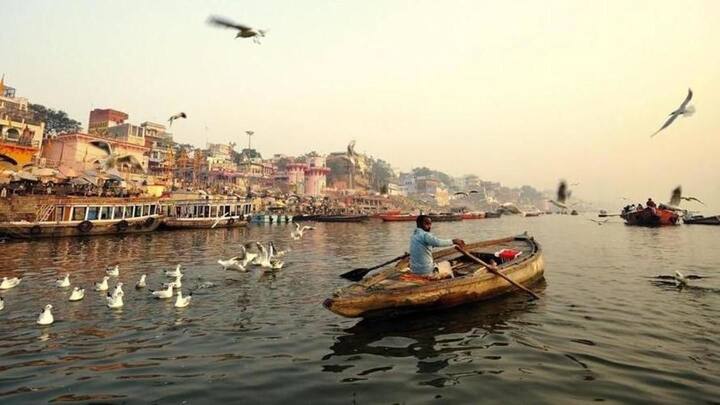 In an effort to clean the Ganges, Germany is providing a soft loan of €120mn to India to strengthen sewage water treatment infrastructure in Uttarakhand, Charge d'Affaires Jasper Wieck said. Wieck said the project would focus on extension and replacement of sewerage system (around 360km), including complete house connection, construction of sewage treatment plants of around 15 million liters per day (mld). Here's more.
Project's purpose is to improve water quality of Ganga: Wieck
The initiative includes construction of 13 sewage pumping stations. "The purpose of the project is to reduce the inflow of untreated waste-water in river Ganga and, thus, to improve the water quality of the river," Wieck said.
GIZ prepared a 'Ganga Box' to inform students about river
In 2015, the German Government to India committed an interest subsidized loan of up to €120mn through German Development Bank KfW for financing investments such as the construction of sewerage network and sewage treatment plants. Wieck added that the German Development Agency GIZ has prepared a 'Ganga Box', aimed to target school-going children and inform them about the river.
'Ganga Box' was planned on the lines of 'Danube Box'
Vikrant Tyagi, a Project Coordinator with GIZ, said the concept 'Ganga Box' was planned on the lines of 'Danube Box' when the cleaning of the European river was undertaken. The Ganga Box would have information on mythological, socio-cultural, and economic importance about the river and suggestions to avoid pollution, like not dumping plastic in the water body, Tyagi said.
Project's aim is to change people's behavior towards the river
"The aim is to bring change in the behavior of people towards the river. We have piloted this project in a government school in Uttarakhand and plan to do replicate it across the state," Tyagi said. Discussions are on to give the Ganga Box prototype to the National Clean Ganga Mission so that it could replicate it in other states.