Coronavirus: Death toll reaches 41; Telangana confirms 6 fatalities
Coronavirus: Death toll reaches 41; Telangana confirms 6 fatalities
Mar 31, 2020, 01:42 am
4 min read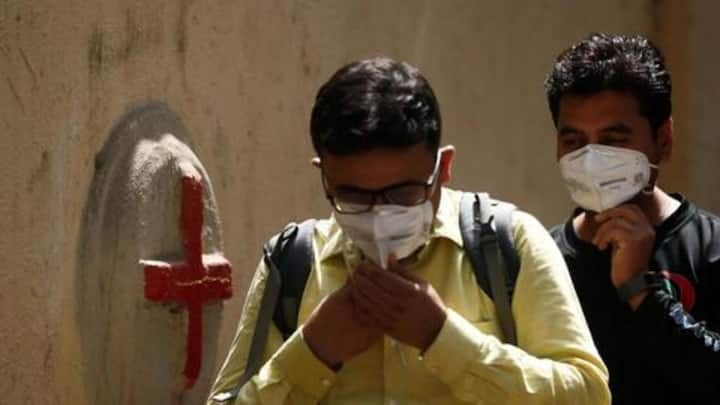 The Ministry of Health on Monday said that 227 new coronavirus cases were reported in the past 24 hours, taking India's tally to 1,251. Meanwhile, the death toll due to the coronavirus disease, called COVID-19, rose to 41. Earlier on Monday, the Ministry of Health denied the occurrence of community transmission in India, even as the country's low testing rate continued to be worrisome.
Health Ministry confirms 1,251 COVID-19 cases, 32 deaths
As per the latest update issued by the Health Ministry, till 9:30 pm on Monday, India had reported 1,251 positive cases of COVID-19. These cases include 32 deaths, 101 patients who have been cured or discharged and one patient who migrated out of India. Maharashtra and Kerala remained the worst-hit states, independently confirming 216 and 213 positive cases respectively earlier in the day.
9 new deaths reported in Telangana, Maharashtra, Punjab, and Bengal
The Union Health Ministry is yet to update the state-wise tally. It has also not updated nine of the 13 deaths that were reported during the day. These deaths were reported from Telangana (5 new deaths), Maharashtra (2), and Punjab (2).
2 more deaths reported in Maharashtra; death toll 10
A 52-year-old man died in Pune on Monday due to multiple organ failure (a COVID-19 complication) Pune Mayor Murlidhar Mohol told Livemint. The man was on ventilator support at the Deenanath Mangeshkar Hospital and also suffered from diabetes and high blood pressure. An 80-year-old COVID-19 patient also died at a private hospital in Mumbai, taking Maharashtra's death toll to 10, ANI reported.
2 more deaths reported in Punjab; death toll 3
A 62-year-old man died at the Government Medical College in Amritsar on Sunday evening. He also suffered from chronic diabetes. Amritsar GMC Principal Dr. Sujata Sharma told PTI the man had been infected by the 70-year-old Nawanshahr resident, who was Punjab's first COVID-19 death. A 42-year-old woman also died at a Patiala hospital Monday. A Ludhiana resident, the woman had acute respiratory distress syndrome.
5 more deaths reported in Telangana; death toll 6
Late Monday, Telangana confirmed a total of six COVID-19 deaths, including one that was reported earlier on the weekend, according to The News Minute. The development comes as it was revealed that all six deceased were attendees of the Tablighi Jamaat religious meeting in Delhi.
1 more death reported in West Bengal; death toll 2
A 44-year-old woman died from West Bengal's Kalimpong died at around 2 am on Monday, PTI reported. The woman, who had just returned from Chennai, was being treated at the North Bengal Medical College and Hospital in Siliguri. Notably, her age was earlier misreported as 54. A health department official told PTI that her daughter and doctor have been quarantined at a center.
1 more death reported in Gujarat; death toll 6
A 45-year-old woman died at a hospital in Bhavnagar late Sunday night, Principal Secretary (Health) Jayanti Ravi told PTI. This is the second COVID-19 death in Bhavnagar. The woman had a mental ailment and had also suffered a stroke two weeks ago, Ravi said.
2 more deaths reported in Madhya Pradesh; death toll 3
A 38-year-old, who died at Ujjain's Madhav Nagar Hospital Friday, was tested positive for COVID-19 on Monday, Ujjain Chief Medical and Health Officer (CMHO) Dr. Anusuiya Gawli told PTI. A 41-year-old man died in Indore on Monday. The man—who was also diabetic—was being treated at a private hospital in the city and on Sunday evening, had been moved to the Manorama Raje TB Hospital.
38,442 COVID-19 tests conducted in India till now
An official of the Indian Council of Medical Research told PTI that 38,442 tests (29 per million) for COVID-19 have been conducted thus far. 3,501 of these tests were conducted on Sunday. For COVID-19 tests, the ICMR has given its approval to 123 government laboratories (three are only collection centers) and 49 private labs. Seven more government labs will soon start testing for COVID-19.
Health Ministry denies community transmission
After a recent Health Ministry document sparked chatter about community transmission of COVID-19 in India, Ministry Joint Secretary Luv Agarwal said India is still in the local transmission phase. In Uttar Pradesh's Bareilly, migrant workers were sprayed with disinfectant, reportedly sodium hypochlorite. The Health Ministry confirmed this was an "overzealous action" and District Magistrate Nitish Kumar has ordered action against the officials.
Hundreds attended religious meet in Delhi; now possibly infected
The aforementioned Tablighi Jamaat meeting involves a religious congregation of over 300 people that was held without permission at the Alami Markaz Banglewali Masjid in Delhi's Nizamuddin in mid-March. Several COVID-19 deaths—including the six in Telangana—and cases have now been traced to the event.