Coronavirus: India's total COVID-19 cases cross 7,500; over 250 dead
Coronavirus: India's total COVID-19 cases cross 7,500; over 250 dead
Written by
Siddhant Pandey
Apr 11, 2020, 01:39 am
3 min read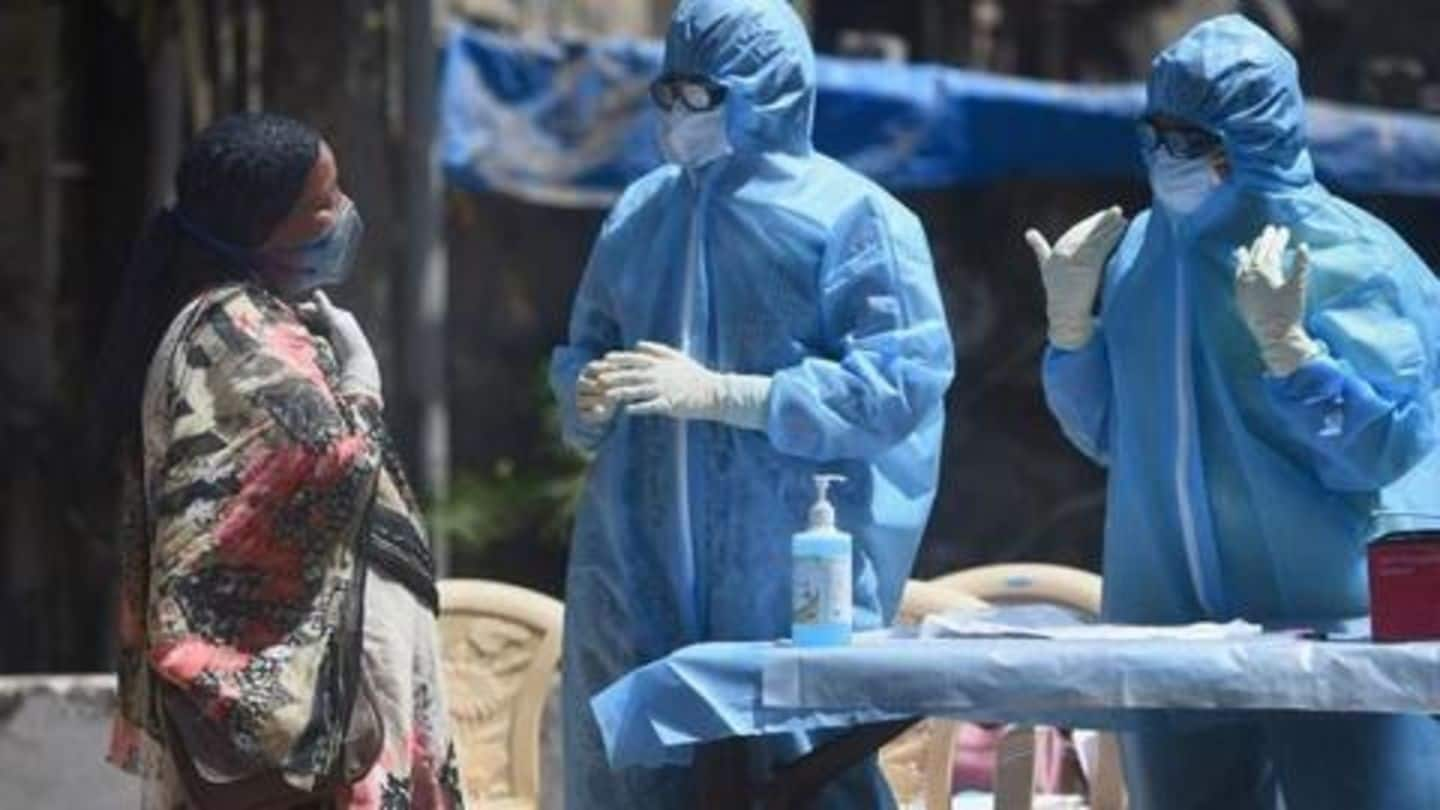 India on Friday reported over 7,500 cases of the coronavirus disease (COVID-19), including 254 deaths, data compiled from state government statistics showed. The development comes hours before Prime Minister Narendra Modi is likely to take a call on extending the nationwide lockdown. Notably, both Odisha and Punjab have independently decided to extend the lockdown till April 30 and May 1 respectively.
India's Health Ministry reports 6,761 COVID-19 cases, 206 deaths
According to the latest update from the Union Health Ministry, by 5 pm on Friday, India had reported 6,761 cases of COVID-19. These include 206 deaths and 6,031 active cases along with 515 cured/discharged cases and one patient who migrated out of India. The Ministry said this evening that 37 deaths and 896 new cases had been reported in the past 24 hours.
1.47 lakh individuals tested for COVID-19 so far: ICMR
The Indian Council of Medical Research (ICMR) said that by 9 pm on Friday, India had tested a total of 1,61,330 samples from 1,47,034 individuals for COVID-19—a testing rate of 113 per million. The Health Ministry said there is no community transmission in India.
State government data indicates death toll stands at 254
Upon compilation of independent data from different state governments, however, the number of COVID-19 cases appeared to be over 7,559. Further, the number of deaths in India were at least 254. Notably, till the time of writing, Madhya Pradesh had not issued its Friday bulletin. However, Indore reported four more deaths and 14 new cases, which has been taken into account.
West Bengal has not revealed total number of COVID-19 cases
For West Bengal, the total number of COVID-19 cases taken into account were 116, as reflected on the Union Health Ministry website. This is because the state government has only confirmed 89 active cases in the bulletin and not the cumulative number of COVID-19 cases.
Maharashtra reports 1,500 cases, 110 deaths
Maharashtra reported a total of 1,574 cases, including 110 deaths, making it the worst-affected Indian state in the outbreak. 125 people have also recovered in Maharashtra. Mumbai remained the worst-hit region in the state, with 1,005 cases and 64 deaths. The state government is reportedly planning to ask PM Modi to extend the lockdown in Mumbai and the greater Mumbai Metropolitan Region (MMR).
Here are some other states badly hit in the outbreak
Tamil Nadu reported the second-highest number of COVID-19 cases (911), including nine deaths, till Friday. The national capital of Delhi is India's third worst-affected region, with 903 cases. The death toll in Delhi rose to 14 on Friday. Further, Rajasthan reported 561 COVID-19 cases (including eight deaths) till Friday and Telangana reported 487 cases (including 12 deaths).
Madhya Pradesh reports 250+ cases, 37 deaths
While Madhya Pradesh has not issued the bulletin, it has reported at least 425 cases and 37 deaths. Gujarat reported 378 cases, including 19 deaths, and Uttar Pradesh reported 431 cases, including four deaths. Kerala reported 364 cases, including two deaths.
India clears Hydroxychloroquine shipment to 13 countries: Report
To increase India's testing potential, the ICMR validated a tuberculosis testing machine for conducting COVID-19 screening tests. Meanwhile, sources told ANI that India cleared a shipment of 14 million tablets of the malaria drug Hydroxychloroquine to 13 countries. Delhi identified a total of 30 containment zones for sealing. A petition was filed in the Supreme Court seeking directions for house-to-house tests in COVID-19 hotspots.