Dengue: Delhi hospitals asked to add beds at less tariffs
Dengue: Delhi hospitals asked to add beds at less tariffs
Aug 07, 2018, 04:45 pm
2 min read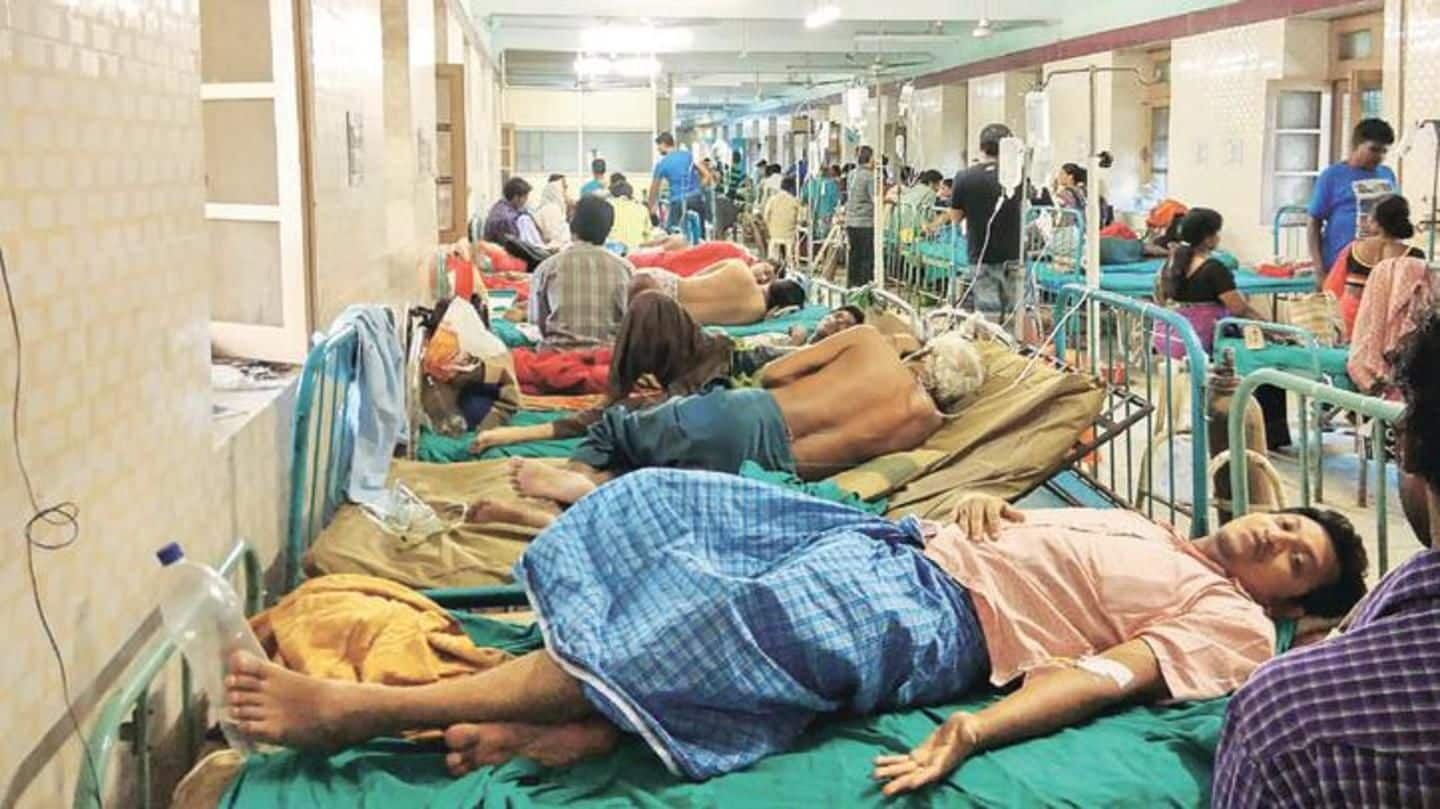 Incidence of mosquito-borne diseases in the capital is going up, with 109 cases of malaria and 56 of dengue being reported this season. The state government has now geared up, directing private hospitals to add 'fever beds' for the upcoming months. They will have to increase their bed strength 10-12%. This comes even as crores of rupees sanctioned for fighting these diseases lie unused with municipal corporations.
109 cases of malaria, 56 of dengue, 37 of chikungunya
Regarding malaria, two cases were reported in February, one each in March-April, 17 in May, 25 in June, 42 in July and 21 till last week. Coming to dengue, January saw six cases; February, three; March, one; April, two; May, 10; June, eight; July, 19; and August, seven. Chikungunya has seen 37 cases this season, with two more cases being reported last week.
Beds not only have to be available, but also affordable
The government expects cases to rise during the monsoon. "Therefore, timely action needs to be taken," a circular to hospitals reads. Extra beds must be used to treat patients of vector-borne diseases only, who will be charged not more than 50% of the lowest tariff category of the hospital. The instructions will have to be followed till October 31.
Circular allows hospitals to break norms
This would mean a temporary relaxation in norms: hospitals in Delhi need to provide 80 sq ft space per bed and 60 sq ft for every extra bed in a ward, excluding space for toilets. "Norms are relaxed so that everyone receives adequate medical care," a government official explained. Additional beds can be added in corridors. Patients can even share beds, the circular reads.
Amid crisis, sanctioned funds lie unutilized with corporations
Though Delhi's three civic bodies have regularly alleged lack of funds, officials revealed this month that only Rs. 7.73cr of the sanctioned Rs. 16r was used by the north corporation in 2017-18. This season (April-July), only Rs. 43,230 of the sanctioned Rs. 21.5cr has been utilized.
No money will be wasted, assures top corporation official
Standing Committee Chairman Veena Virmani explained that some expenses, like salaries, have already been earmarked and will be used soon. Moreover, it had only been four months this season, an official said. "So many proposals have to be made, clearances sought, etc. Many requisitions have been made. We have been using last year's funds so far," they explained.