This might be Delhi's second coldest December since 1901
This might be Delhi's second coldest December since 1901
Dec 27, 2019, 03:52 pm
2 min read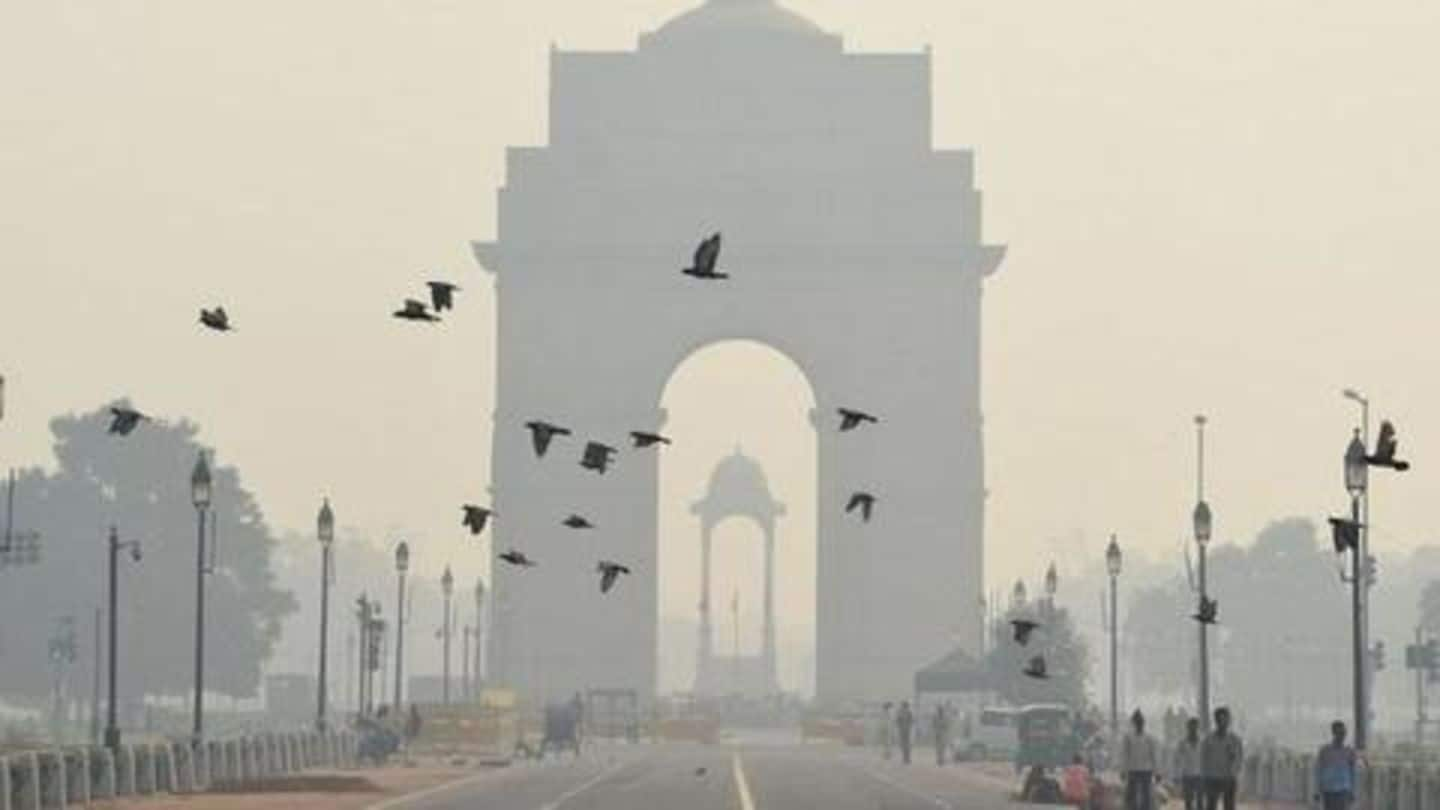 Delhi has frozen (quite literally) with residents finding it difficult to bid adieu to cozy covers and step out. And the icy-chill, which has numbed the National Capital and nearby areas, is all poised to set a new record. If the temperatures continue to dip, Delhi will experience its second-coldest December since 1901, weather officials said on Thursday. Read on for more details.
How does one determine the intensity of cold weather?
Weather officials arrived at this conclusion after going through the mean maximum temperature (MMT), the average of each day's maximum. Till Thursday, the MMT was recorded at 19.85 degrees Celsius and by December 31, it could slip to 19.15. "If it happens, it will be second-coldest December since 1901. December 1997 recorded the lowest MMT of 17.3 degrees Celsius," a MeT official told PTI.
This slip in temperature doesn't happen often
Obviously, it's not every year that biting cold takes over Delhi. As per the official, MMT was recorded at less than 20 degrees Celsius only in 1919, 1929, 1961 and 1997. On December 18, Safdarjung Observatory recorded Delhi's lowest maximum temperature at 12.2 degrees Celsius. And on Christmas (December 25), Palam's weather station said Delhi recorded the lowest maximum temperature at 11.4 degrees Celsius.
Delhi has been shivering since December 14
As it is, Delhi is reeling under a cold spell for the past 13 days now. "The city has already recorded the longest and the most extreme cold day spell in December since 1997, which had witnessed 17 cold days in a row," an official told TOI. In fact, after 1992, Delhi saw such long cold spells only in 1997, 1998, 2003 and 2014.
If chill isn't enough, rains could spoil New Year's eve
If you are hoping the cold weather will subside just in time for New Year's celebrations, be prepared to be let down. Not only will the new year's eve be chilly, but your plans could also be ruined due to showers. Western disturbance coupled with easterly winds could bring light showers over Delhi/NCR on December 31 and January 1, an official said.
Meanwhile, in some areas mercury dipped below 0 degrees Celsius
While Delhi's weather could break a long standing record, temperatures dipped in other parts of North India as well. In Rajasthan's Fatehpur, the mercury plummeted to 0 to -3 degrees Celsius and to 0 degrees Celsius in Sikar. Yesterday, the weather department issued an orange alert for cold/severe day in Delhi, Punjab, Haryana, and Western Uttar Pradesh till Sunday, December 29.