Delhi: Lady don alias Mummy, having 113 criminal cases, arrested
Delhi: Lady don alias Mummy, having 113 criminal cases, arrested
Aug 19, 2018, 10:55 am
2 min read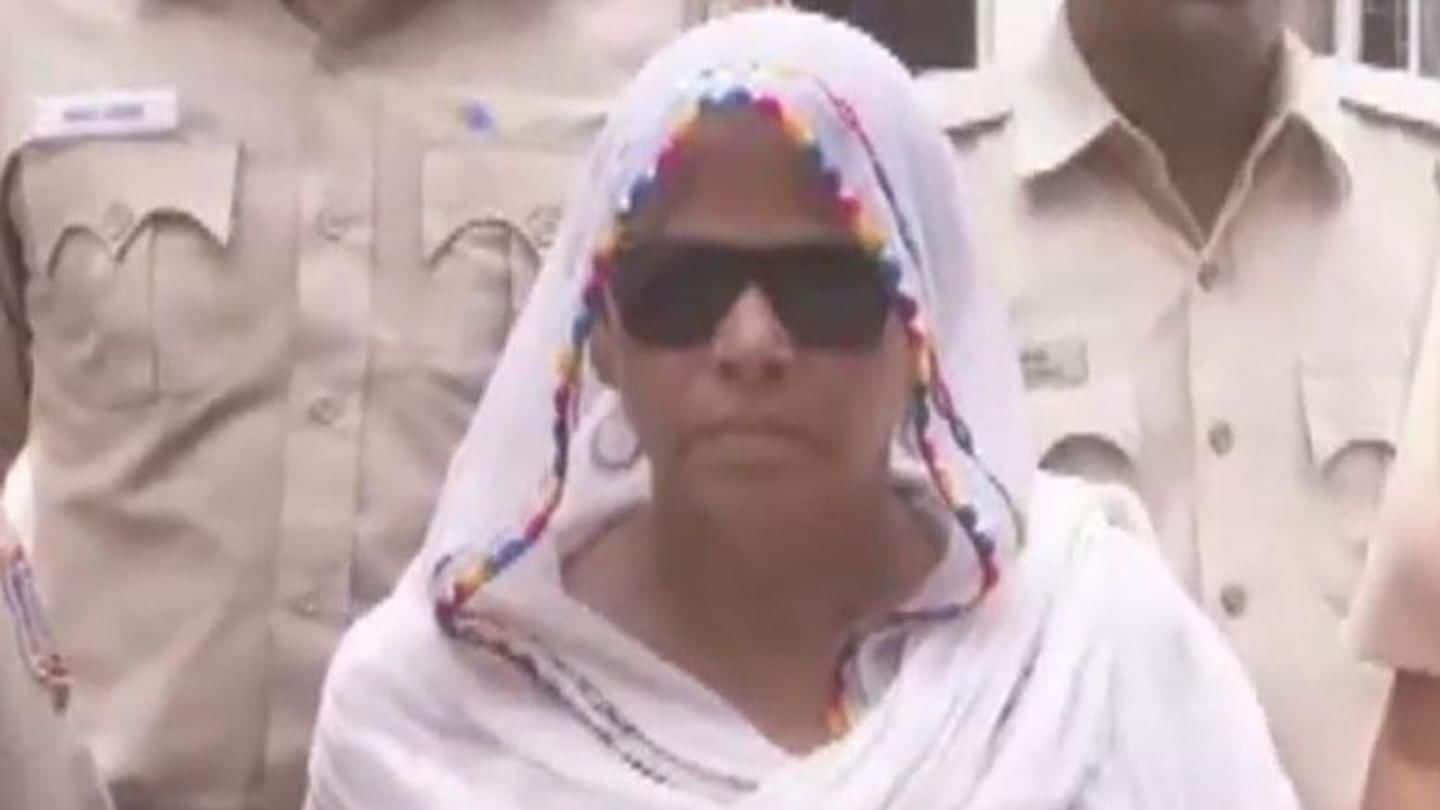 Dreaded gangster Basiran, who was active in Delhi for 16 years and had 113 criminal cases on her, was arrested on Friday from Delhi's Sangam Vihar. Basiran moved to Delhi in the 1980s with her husband and the couple turned to crime to earn a living. With time, Basiran went deeper into the underworld and was even aided by her 8 sons.
Numerous cases of murder, extortion, land-grabbing were registered
Popularly called as Mummy, Basiran had cases of murder, extortion, land grabbing and even black marketing of water. Mummy was involved in a murder of a youth in September 2017, and police said she was on run. The contract of the youth's murder was given by his step-sister. She was arrested from Sangam Vihar after she came to meet her family.
Mummy and her aides killed youth, burnt him
Mummy had taken Rs. 60,000 for murder. DCP Romal Baaniya said Mummy's connection with the death was revealed after they interrogated a juvenile. "Her three close aides--Aakash alias Akki, Vikash alias Vikki, and Neeraj alias Jaggi drugged Miraz, took him to the forest and strangled him with a belt," he added. After killing him, they burnt the body and dumped it in a forest.
Mummy spent months outside Delhi to escape arrest
Anticipating her arrest, Mummy fled from Delhi and spent eight months in Ahmedabad, Allahabad, Mainpuri and Ferozabad. Meanwhile, at Saket court, police filed a property attachment case against her. Mummy returned to Delhi to form a strategy and was subsequently nabbed.
Over the years, Mummy's sons became equally dreaded
Over the years, Mummy involved her sons in the crime world too. The most dangerous among her sons is Samim alias Gunga. He has a total of 42 cases of murder, extortion, arms act on him. Her sons Shalik, Walik, Faisal, Sunny, Rahul and Salman have 15, 13, 9, 9, 3 and 2 cases respectively. Mummy's juvenile son also has cases against him.
Every summer, Mummy became the water mafia of Sangam Vihar
Police said Mummy wanted to create a sense of fear among locals. She saw the water problem in Sangam Vihar as an opportunity and took over government supplies. During summers, the family behaved as water-mafia in the area, which is why police imposed the Maharashtra Control of Organised Crime Act (MCOCA) 1999 in Sangam Vihar. Her arrest is definitely a big achievement.