NGT refuses to lift diesel vehicles ban in Delhi-NCR
NGT refuses to lift diesel vehicles ban in Delhi-NCR
Sep 14, 2017, 04:50 pm
2 min read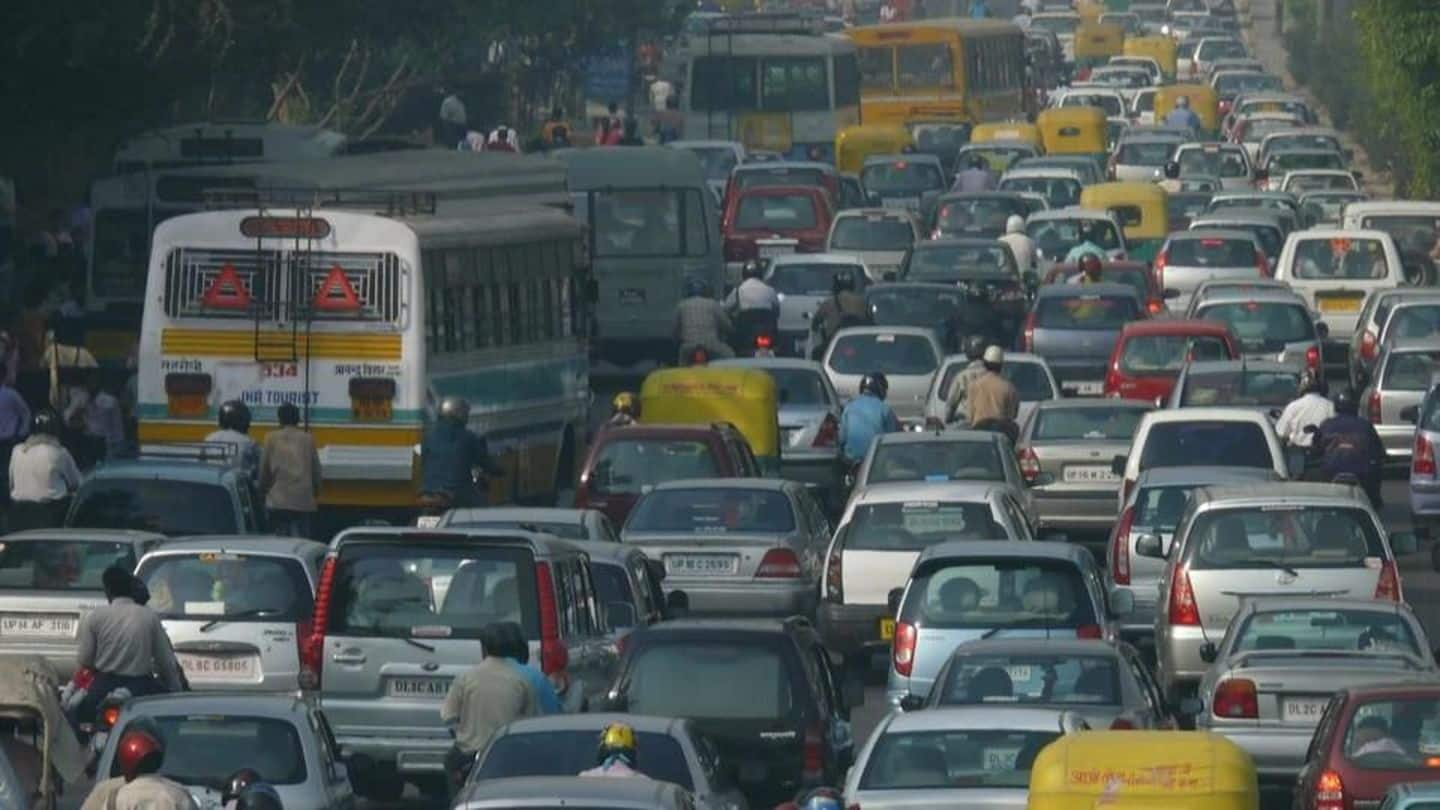 The NGT has dismissed a plea by the Centre against its ban on diesel vehicles in Delhi-NCR. "One diesel vehicle causes pollution equal to 24 petrol vehicles and 40 CNG vehicles," it observed. In November'14, the NGT had banned diesel vehicles in Delhi older than 15 years. It modified the order last July and instead had banned diesel vehicles older than 10 years.
1.2 million pollution deaths in India, Delhi worst
A report by Greenpeace found that 1.2 million people die in India every year due to air-pollution related causes; of this Delhi has topped their list of the 20 worst affected Indian cities. The report added that none of the 168 cities surveyed complied with WHO pollution norms. The report also claimed that India loses 3% of its GDP due to air pollution.
Delhi Diwali pollution getting worse every year
In a report, the Central Pollution Control Board has found that levels of air pollution due to Diwali in northern India are getting worse every year. The report found that despite having severely bad air quality in the region, every year the pollution would spike during Diwali. The report cited unfavourable weather conditions for the repeated deterioration of air quality.
The Delhi government came up with the odd-even policy
In December'15, the Delhi government announced that movement of private vehicles will be restricted to alternate days in an attempt to control the deteriorating pollution situation. Delhi surpassed Beijing in 2014 to become the world's most polluted city, according to a WHO report. However, it was only implemented twice for two weeks each time. Bad implementation didn't bring required results.
Other possible solutions for the capital's pollution problem
If policies revolving around private vehicles are changed, an encouragement can be brought about in the usage of public transport. Increasing parking charges, imposing charges for traffic-congestion and investing in buses and railway lines will help in the same. Adopting new technologies like the spread of cleaner-burning cooking stoves and kilns amongst rural women will repress pollution.
What does the NGT have to say?
Earlier, the NGT had rebuked the government: "You (Centre) say that every kind of fuel causes some or the other kind of pollution. Then by your logic either every type of vehicle should be banned, or everything should be allowed. What is the solution?"