AI flight veers off runway at Kochi airport, no casualties
AI flight veers off runway at Kochi airport, no casualties
Sep 05, 2017, 09:54 am
1 min read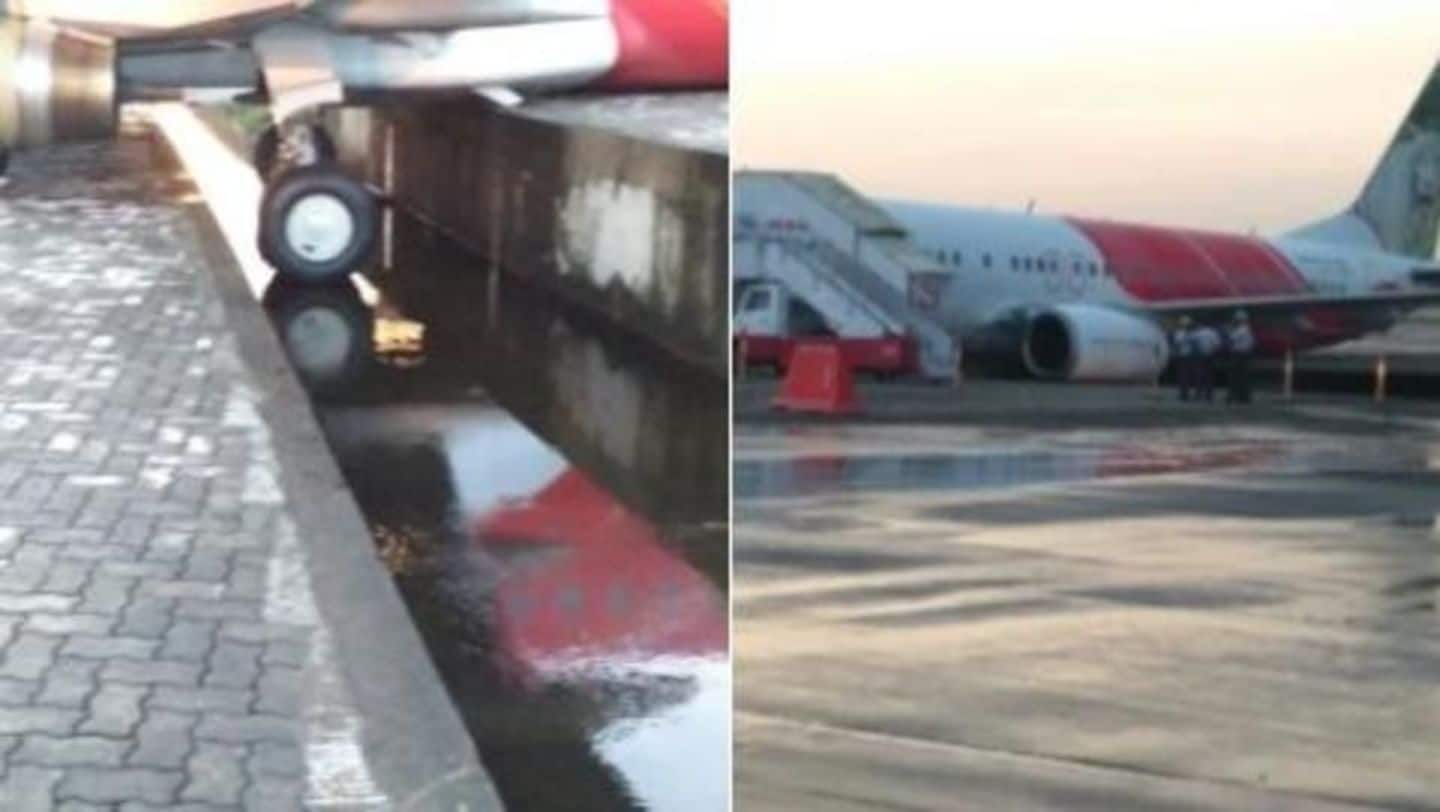 A major accident was averted when an Air India flight from Abu Dhabi landed at the Kochi Airport this morning around 2:40am and veered off the runway. Images showed one of the wheels in what looked like a drain. According to reports, the nose-wheel of the Boeing 737-800 collapsed after the mishap. All 102 passengers are safe and were evacuated through ladder.
Images show a wheel in what looks like a drain
DGCA launches probe into incident
The aircraft has now been grounded. An internal probe is examining what happened. The DGCA is also conducting an investigation. Last week, an AI flight to San Francisco was delayed by over nine hours as a rodent was on the loose.