KRV activists bash English-speaking techie
Last updated on
Dec 18, 2016, 08:05 am
J Daniel, a resident of New Byappanahalli, Bangalore was beaten up by dozens of Karnataka Rakshana Vedhike (KRV) activists last Saturday. Daniel tried to broker peace between KRV activists and an event organizer involved in an altercation at SV Road metro station. Daniel was assaulted by the activists allegedly for speaking in English; in retaliation Daniel also beat up an activist, named Manjunath.
Altercation at metro station
An event organized at the Swami Vivekananda Road metro station on Old Madras Road was playing non-Kannada music. Several activists of Karnataka Rakshana Vedhike (KRV) objected to choice of music; they also raised objections to event organizers speaking in English and English advertisement boards at the station. Noticing the trouble between KRV activists and event organizers, a techie, J Daniel intervened to broker peace.
What transpired after?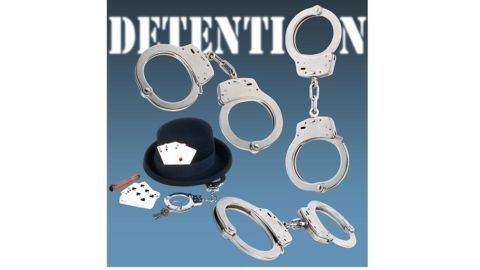 J Daniel was beaten by many KRV members in full public view. A police patrol was passing by at the same time and immediately came to Daniel's rescue. Both Daniel and Manjunath along with his group of KRV members were taken into custody by the Byappanahalli police. A complaint as well as a counter-complaint was registered by both parties.
Complaints by parties
Daniel filed a complaint for being beaten up because he spoke English and for trying to intervene in a fight. Manjunath in his counter-complaint, said that he was attacked by Daniel with a helmet for raising objections to non-Kannada songs with obscene dances. He further said that he was a pro-Kannada activist and had protested against an event where English music was playing.
Charges slapped on both
Daniel was charged under IPC 324 and 504 for 'voluntarily causing hurt by using dangerous weapons' and 'causing insult with intent to provoke breach of peace.' Manjunath and mob were charged under IPC 341 and 323 for 'wrongful restraint' and 'voluntarily causing hurt.'