Rajasthan government launches mobile kitchens
Last updated on
Dec 18, 2016, 07:35 am
Rajasthan government has just launched mobile kitchens under the Annapurna Rasoi scheme which will offer meals at highly subsidized rates. Rajasthan Chief Minister inaugurated two Annapurna Kitchens which will serve economically priced meals across the Jaipur. It's been proposed that over 80 mobile kitchens will be set-up which will be of immense benefit to the underprivileged and migrant workers across 12 cities.
Amma canteen - The inspiration
Late J. Jayalalithaa, former CM of Tamil Nadu, had launched a pro-poor initiative called 'Amma Canteen' which provided subsidized food at low prices. Amma canteens offered one square meal for only Rs.5 and was very well received across Tamil Nadu. Given its immense popularity, in the last five years, many subsidized government schemes were launched like Amma water, Amma salt, Amma Pharmacies and more.
What's on the menu?
Breakfast will include Poha, Upma, Sevaiyan, Idli Sambhar, Jwar Khichda, Bajra Khichda etc. For lunch or dinner, one can opt for Dal-chawal, Churma, Dal-dhokli and similar items.
The Annapura Scheme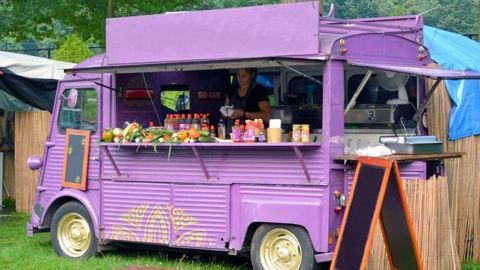 Presently, 25 'Annapurna Rasois', will be functional in Jaipur; these food trucks will be stationed at places where there is usually high footfall. Mobile kitchens will offer meals three times a day for prices ranging from Rs.5-8 although each meal will cost the government Rs.21.70-23.70. This scheme is intended to benefit security guards, rickshaw pullers, working women, auto drivers, labourers and elderly.
Vasundhara Raje's vision
"Our special emphasis is on maintaining the cleanliness and serving hygienic food. After the initial launch, our aim is to run around 300 such Annapurna Rasois in different cities. The project has been allocated an initial budget of Rs.14 crore by the government."