13 years later, two cops get death for Udayakumar's custodial-murder
13 years later, two cops get death for Udayakumar's custodial-murder
Jul 25, 2018, 06:29 pm
2 min read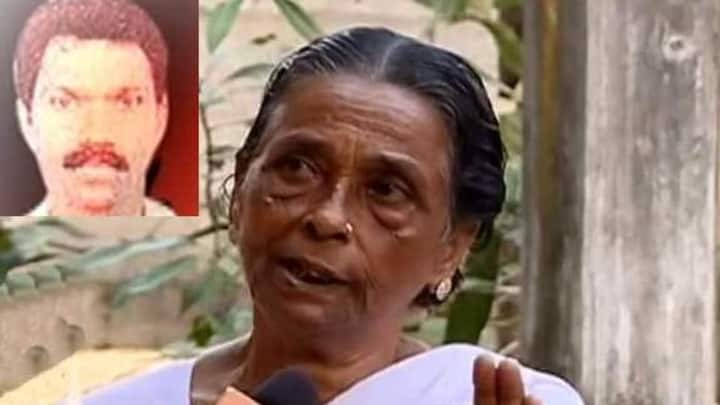 Today, two policemen were sentenced to death for the 2005 custodial death of 26-year-old Udayakumar. "Law enforcers are protectors of life and property and not death dealers," the judge said. India had been horrified by the cops' brutal torture on Udayakumar to extract a confession in a suspected theft of Rs. 4,500; it empathized with Parvathy Amma's 13-year-old battle to get her only son justice.
What happened that fateful day?
Around 2:30pm on September 27, 2005, cops from the Fort Police Station in Thiruvananthapuram picked up Udayakumar, who was working at a scrapyard, and his friend Suresh Kumar from the Sreekantheshwaram Park in Kochi. They suspected the men of theft, and believed that the Rs. 4,500 cash they found on them was stolen. The two were then taken to the police station, where torture started.
For a confession, they brutally crushed the man's thighs
To extract a confession, police forced Udayakumar to lie down spread-eagled on his back on a wooden bench, then beat his soles with a cane. They then crushed his thighs with a heavy hollow iron pipe. Other officials reported seeing the cops take a weak Udayakumar out of the station the same night. When he reached the hospital, he was declared brought dead.
Their colleagues conspired to manipulate evidence, fudge records
What followed was worse. When the case became public, many attempts were made to cover it up. Police fudged records and fabricated false cases against Udayakumar. Crucial evidence was also reportedly fabricated during the years-long trial. Witnesses, including Udayakumar's friend Suresh, turned hostile during the course, allegedly under police pressure. Finally, in 2008, the CBI took over and probed extensively.
Five cops sentenced in the crime
After a long fight, a special CBI court today sentenced K Jithakumar and SV Sreekumar to death, plus a fine of Rs. 2L each to be given to Udayakumar's family. KV Soman, their colleague, died during the trial. Then Circle Inspector EK Sabu and Sub Inspector Ajith Kumar were sentenced to six years' imprisonment for manipulating evidence. Then Assistant Commissioner TK Haridas got three years.