Test confirms Mukerjea overdosed on antidepressant Benzodiazepine: JJ Hospital
Test confirms Mukerjea overdosed on antidepressant Benzodiazepine: JJ Hospital
Written by
Anjana Raghav
(Sourced from PTI)
Apr 10, 2018, 04:45 pm
3 min read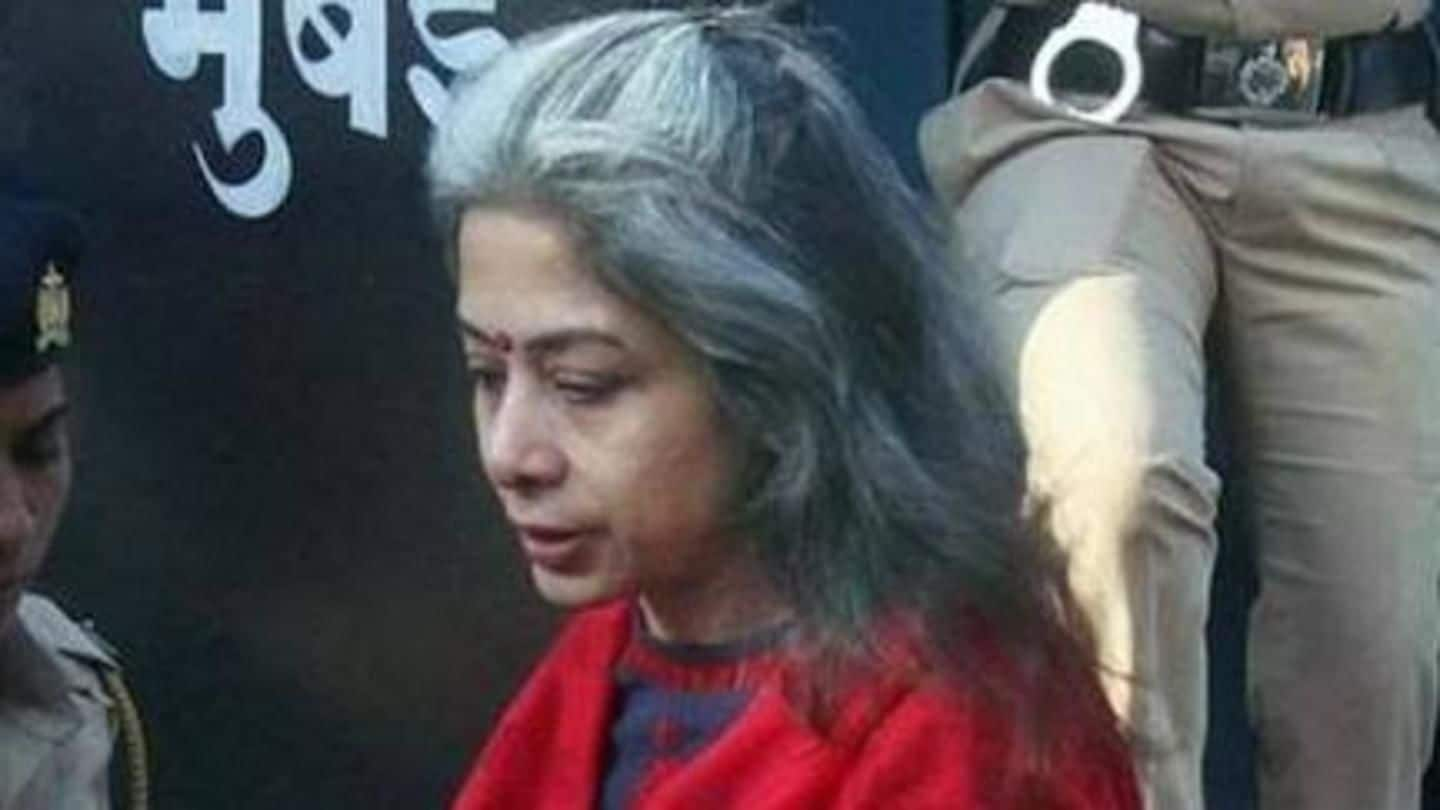 Former media executive Indrani Mukerjea, arrested for the alleged killing of her daughter Sheena Bora, had an overdose of anti-depressant drug benzodiazepine not prescribed to her, JJ Hospital in Mumbai said, quoting forensic lab reports. Mukerjea, 46, was on Friday admitted to the hospital where she was brought in a "semi-conscious" condition from her prison cell at the Byculla Jail in south Mumbai.
Report shows a significant increase in level of benzodiazepine
After being admitted, she underwent a series of medical tests to ascertain the reason for her illness. "The reports of her urine sample showed a significant increase in the level of benzodiazepine, a class of anti-depressants," a doctor said. "The medicine prescribed to her is amitriptyline, which is an anti-depressant, but it certainly does not belong to the benzodiazepine class of drugs," he said.
Police will investigate how Indrani had overdose of benzodiazepine
"How she had an overdose of benzodiazepine will be investigated by the police. Though doctors prescribe the medicine, it is always administered by jail staff," he said. Another doctor said, "Overdose of amitriptyline, which was prescribed to Mukerjea, can be fatal." "But, she had an overdose of another anti-depressant that was neither prescribed to her nor is fatal in case of overdose," he said.
Mukerjea is better now; taking oral feed: JJ hospital's MS
JJ Hospital's Medical Superintendent Dr. Sanjay Surase said that Mukerjea was now better and taking oral feed. "She is much better today. She is communicating and taking oral feed. She is being treated for fever and pneumonia," he said.
Another hospital confirms overdose
Hinduja hospital also confirmed overdose of benzodiazepine in Mukerjea
A doctor from the JJ Hospital said Mukerjea's urine samples were also sent to Mumbai-based Hinduja hospital to cross examine the details. They also confirmed the overdose but didn't quantify it. The doctors at Hinduja said the presence of a high amount of benzodiazepine in Mukerjea's samples implies that she consumed the anti-depressant drug in a large quantity.
Benzodiazepine's level in Indrani's urine is 2,088; normal is 200
If a patient is on an anti-depressant drug, the level of benzodiazepine in urine is about 200 in a normal case. However, in case of Mukerjea, its level in her urine sample was 2,088 and it was mentioned in the report submitted by the Hinduja Hospital, a doctor of the JJ Hospital said. State prisons department had ordered a detailed inquiry into the case.
Why was Indrani Mukerjea arrested?
Bora was allegedly killed and her body disposed of in a forest in the Raigad district in April 2012. Mukerjea, her former husband Sanjeev Khanna, and driver Shyamvar Rai were arrested for the crime. Rai later turned an approver (prosecution witness) in the case.