Shami's wife files domestic violence case, seeks maintenance for daughter
Shami's wife files domestic violence case, seeks maintenance for daughter
Apr 10, 2018, 04:36 pm
2 min read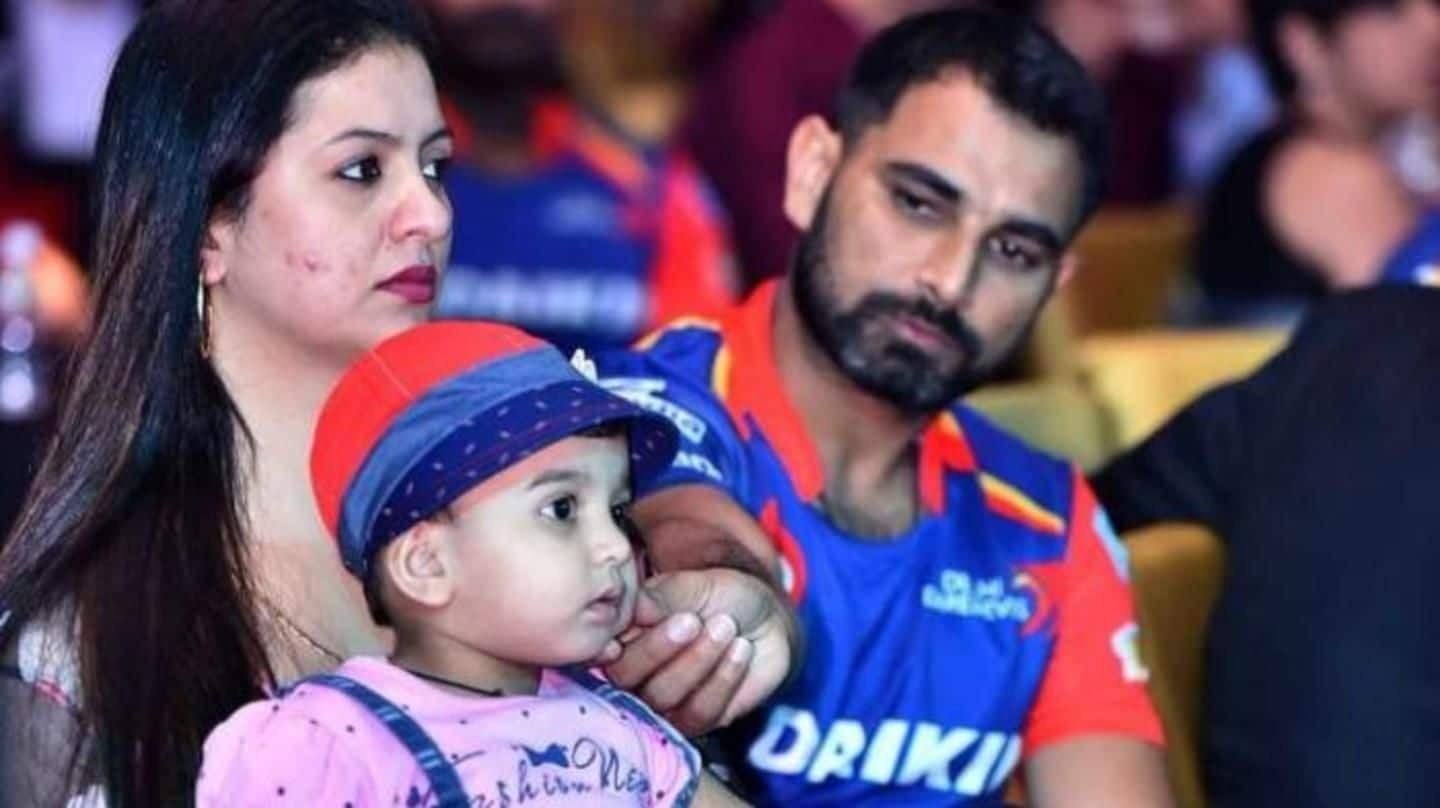 Mohammed Shami's wife Hasin Jahan has filed a domestic violence case against the pacer at Kolkata's Alipore court. Shami had already been charged with several non-bailable offences, including attempt to murder and criminal intimidation, but no action was taken against him. Jahan has accused him of adultery and torture and now made the plea for interim maintenance of her and their daughter, Republic reported.
The allegations by Hasin Jahan
Shami and Jahan grabbed headlines last month, when she posted screenshots of his messages with women as well as his photos with purported girlfriends on Facebook. His family abused her and "even wanted to kill me," she said. Shami dismissed these allegations, saying Jahan had lost her mental balance and was trying to sabotage his career. He will take appropriate legal action, he said.
Police charge Shami with serious non-bailable crimes
Soon after, he was charged with serious crimes after Jahan filed a police complaint. His brother Hasib was also charged with rape. Some of the charges are non-bailable and punishable by imprisonment for over 10 years, reports said.
Jahan approaches BCCI, Mamata Banerjee for help, but no results
But since no action was taken, Jahan met West Bengal CM Mamata Banerjee and BCCI President CK Khanna seeking quicker resolution. However, Khanna refused help, saying it's a personal matter and "should be settled within the family." "It would be in the interest of all, because he's in the team and we would like him to perform well" in upcoming matches, Khanna had said.
The curious case of Shami's contrasting statements
Incidentally, Shami has drastically changed his stance. One day, he released recordings of a purported phone call with Jahan, where he's heard requesting her to resolve the matter and focus on the family. The next day, he claimed Jahan had hidden her first husband and their two children from him. Shami is currently busy with the IPL and the forthcoming England series.