After requesting compromise, Shami accuses Jahan of hiding first marriage
After requesting compromise, Shami accuses Jahan of hiding first marriage
Mar 15, 2018, 04:58 pm
3 min read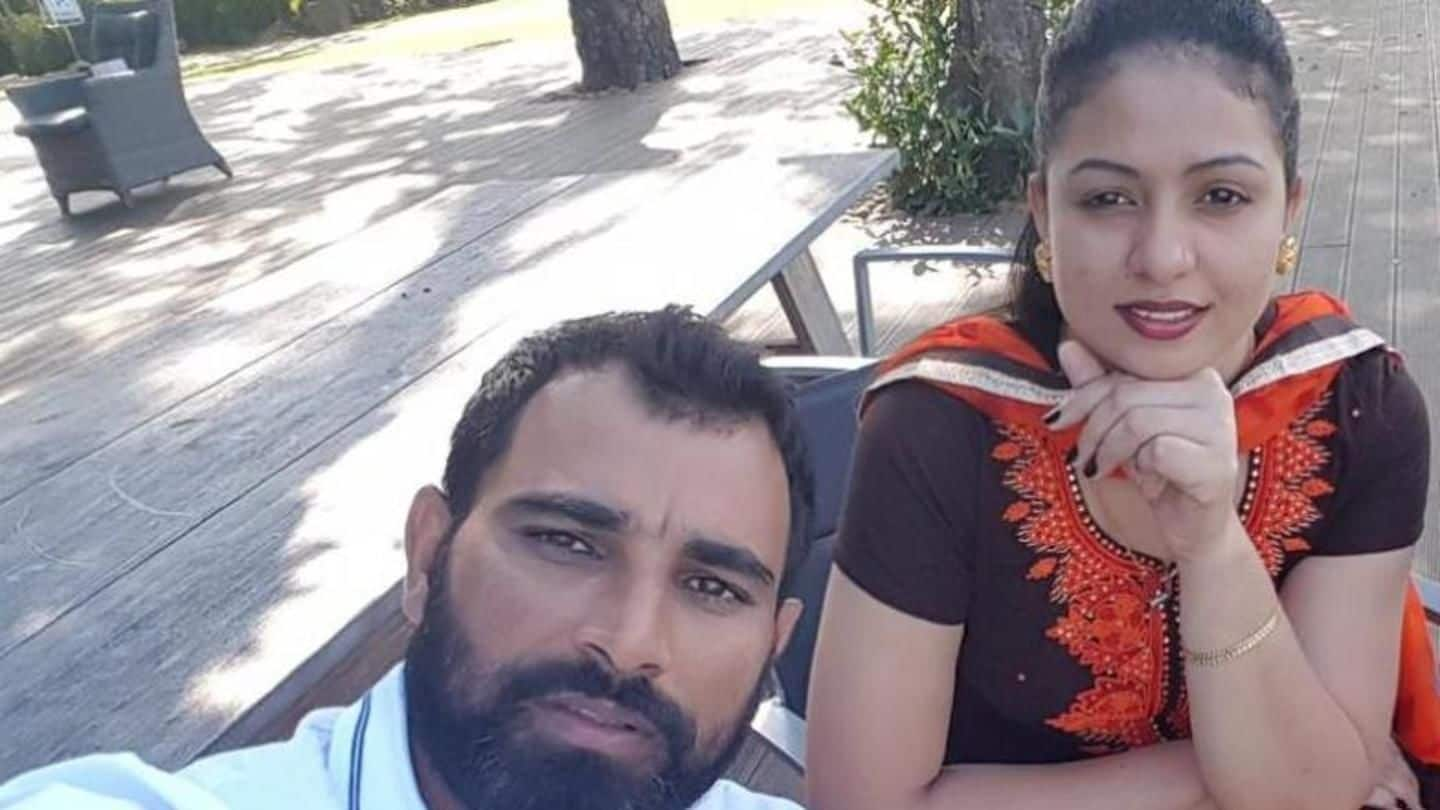 The bitter spat between Mohammed Shami and Hasin Jahan continues. Shami has now alleged that Jahan didn't tell him about her first husband till after they married. He also didn't know about her two daughters from before, he claimed. Interestingly, this comes one day after he released recordings of a purported phone call with Jahan, where he's heard requesting her to resolve the matter.
Wife accuses Shami of adultery, torture, domestic violence
Last week, Shami's wife Hasin Jahan accused him of adultery and physical torture. His family, including his mother and brother, apparently abused her and "even wanted to kill me." Her family had refused to support her in this fight, she said. Shami denied the allegations, accusing Jahan of trying to sabotage his career. Police charged him with serious crimes after she filed a complaint.
From bitter allegations to plans of out-of-court settlement
During the dirty public spat, Jahan also released a phone conversation purportedly between her and Shami, where she questions him about his links to a Pakistani woman called Alishba. Jahan alleged that Shami accepting money from Alishba "could be linked to match-fixing." However, the cricketer rubbished the claims. Earlier this week, both expressed their desire to resolve the matter through talks outside court.
Jahan reportedly wants Shami to apologize publicly
Yesterday, TimesNow published excerpts of a purported telephonic conversation between the two, released by Shami. He tells her the family will suffer due to the goings-on, and requests her to end it and focus on the family now. She asks him to apologize and accept his "mistake" publicly.
Now he accuses her of hiding first marriage, children
Shami has now claimed Jahan was married to one Sheikh Saifuddin of West Bengal. The couple apparently had two daughters, which Jahan introduced to Shami as her sister's children. Jahan and Saifuddin divorced in 2010 and the girls live with him, Shami said. "All hopes of re-uniting with my wife are over," he told India Today, adding he has proof of his "innocence."
Jahan wants police protection, "emotional support" from Mamata Banerjee
Meanwhile, Jahan, who has been receiving threats and abuses on social media, has sought personal police security. She also wants "emotional support" from West Bengal CM Mamata Banerjee, whom she admires because "she's a woman with a great heart," said Jahan's lawyer Zakir Hussain. "She would be really happy if she can meet (Banerjee) and tell her about the entire issue," Hussain added.