Parts of the Ganga not even fit for bathing: RTI
Parts of the Ganga not even fit for bathing: RTI
May 18, 2017, 10:22 am
2 min read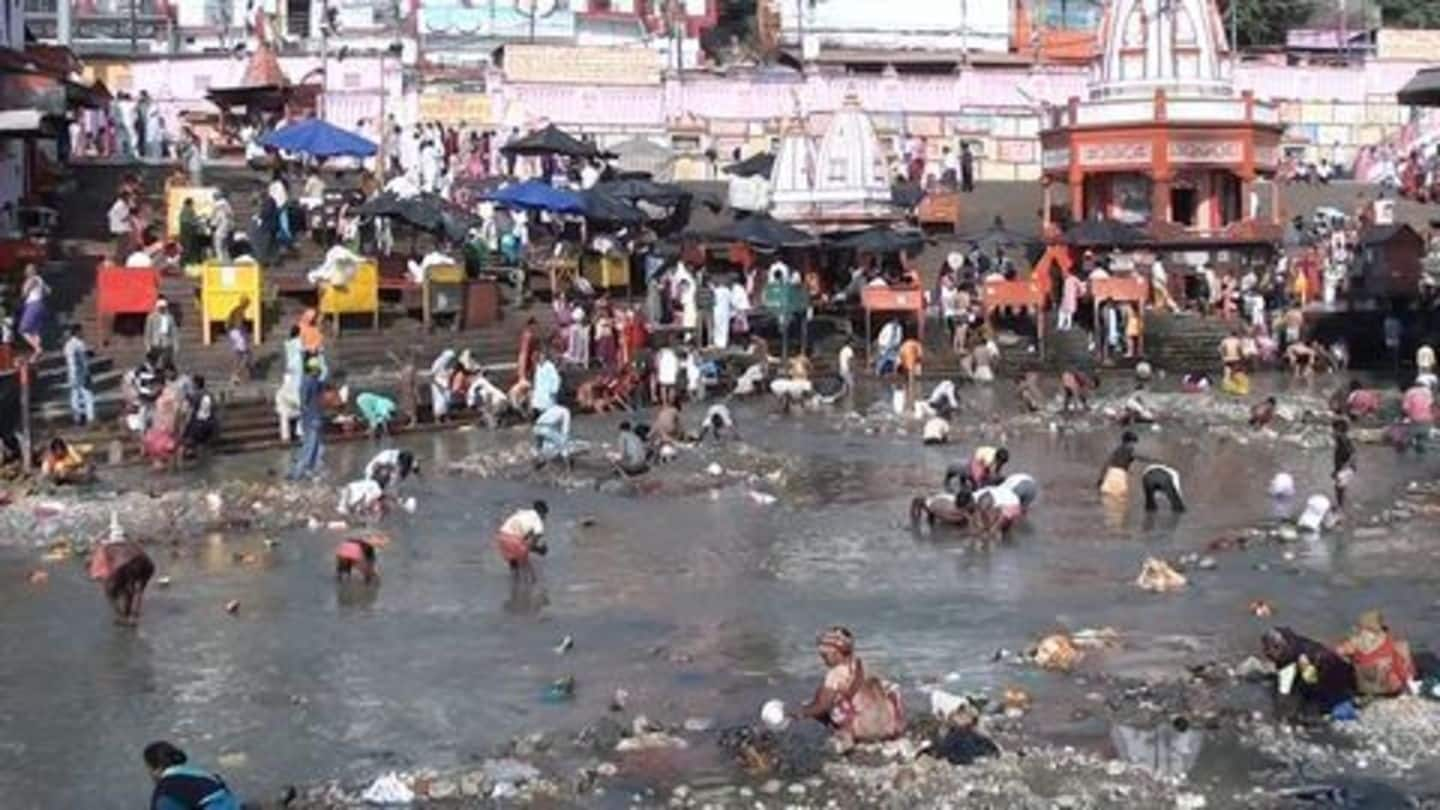 Parts of the Ganga, the savior of sinners, are not even fit for bathing, an RTI response has found. In response to a query by the Times of India, the Central Pollution Control Board (CPCB) said the water in Haridwar fails on almost all benchmarks of safety. Last month, junior minister for water resources Vijay Goel spoke similarly, also naming Allahabad, Garhmukteshwar and Kannauj.
The Ganga, exposed to a staggering amount of pollutants daily
Ganga is believed to cleanse those of their sins who take a dip in it. Up to 100,000 devotees visit Haridwar everyday to bathe in it. Thousands of people release flowers, earthen lamps and other religious material, and ashes of dead people into the river daily. A 2016 study of 285 industries nearby found that 85 of them didn't follow guidelines while releasing effluents.
Cleanliness tests found disturbing levels of pollution
The CPCB conducted tests at 11 locations along a 294-km stretch of the river. Four indicators were considered: temperature, Dissolved Oxygen, Biological Oxygen Demand and coliform. The water in Haridwar fared miserably: BOD was 6.4mg/L, compared to the recommended limit of 3mg/L. Meanwhile, DO was 4-10.6mg/L, while acceptable levels are 5mg/L. For bathing, coliform should be 500MPN/100mL. instead, it was found to be 90-1,600MPN/100mL.
Hundreds of crores spent, but Ganga is still as dirty
The first Ganga Action Plan was launched by Rajiv Gandhi. Hundreds of crores of rupees have been spent since. However, "not a single drop of Ganga has been cleaned so far," the National Green Tribunal noted in January. The Clean Ganga project was a cornerstone of Narendra Modi's campaign; despite a Rs. 20,000cr budget for five years, 20% has remained unutilized in two years.