Gujarat government cuts petrol, diesel prices by Rs. 2.50/liter
Gujarat government cuts petrol, diesel prices by Rs. 2.50/liter
Oct 04, 2018, 07:37 pm
2 min read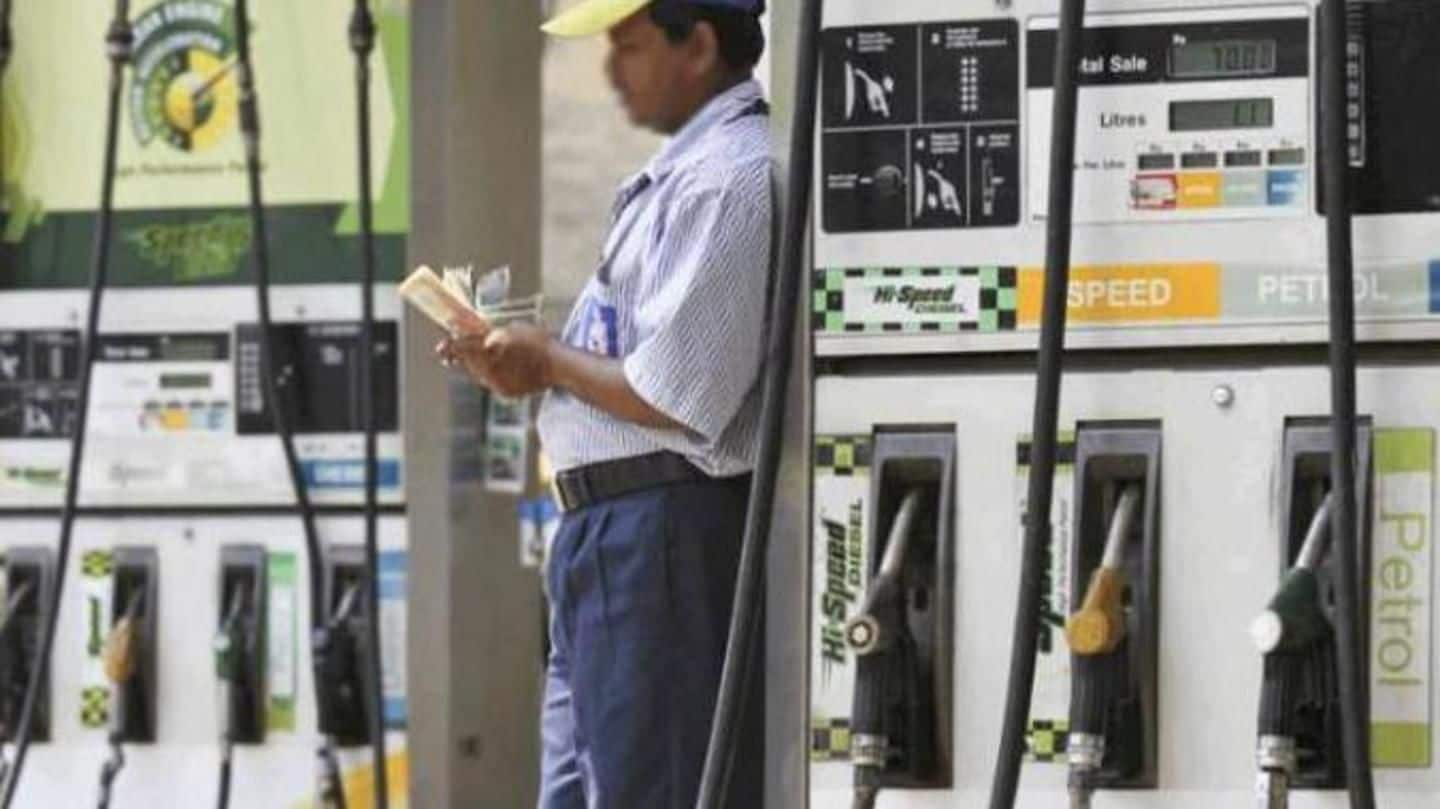 The Gujarat government today announced a reduction of petrol and diesel prices by Rs. 2.50 per liter. The announcement was made by Chief Minister Vijay Rupani soon after a similar decision was taken by the Center to reduce the prices of petrol and diesel by Rs. 2.50 per liter. In effect, the reduction will be to the tune of Rs. 5/liter in Gujarat.
Rupani's tweet announcing Rs. 5/liter relief on fuel prices
Finance Minister Sh @arunjaitley Ji has announced Rs.2.5 cuts in petrol diesel prices, reciprocating positively to FM's announcement, the Govt Of Gujarat has also decided to reduce Rs.2.50 on both petrol diesel. Thus petrol diesel wd be Rs. 5 cheaper in the State of Gujarat

— Vijay Rupani (@vijayrupanibjp) October 4, 2018
Earlier, Jaitley announced Rs. 2.5/liter cut in fuel prices
Today's petrol price in Ahmedabad was Rs. 83.21/liter while that of diesel was Rs. 81.02/liter. Earlier, Union Finance Minister Arun Jaitley announced in Delhi a cut in petrol and diesel prices by Rs. 2.50/liter, factoring in excise duty reduction of Rs. 1.50/liter. He asked all State Governments to follow suit by cutting a sales tax or VAT by a similar amount.
In Delhi, petrol costs Rs. 84/liter, diesel Rs. 75.45/liter
The reduction followed fuel prices touching new highs. In Delhi, where the fuel prices are the lowest among all metros and most state capitals, petrol is sold at Rs. 84 per liter and diesel at Rs. 75.45. Jaitley said the move followed Brent crude oil touching four-year high of $86 a barrel yesterday and interest rates in the US reaching a seven-year high.