Man impersonates CJI Ranjan Gogoi, calls two HC judges
Man impersonates CJI Ranjan Gogoi, calls two HC judges
Feb 18, 2019, 06:03 pm
2 min read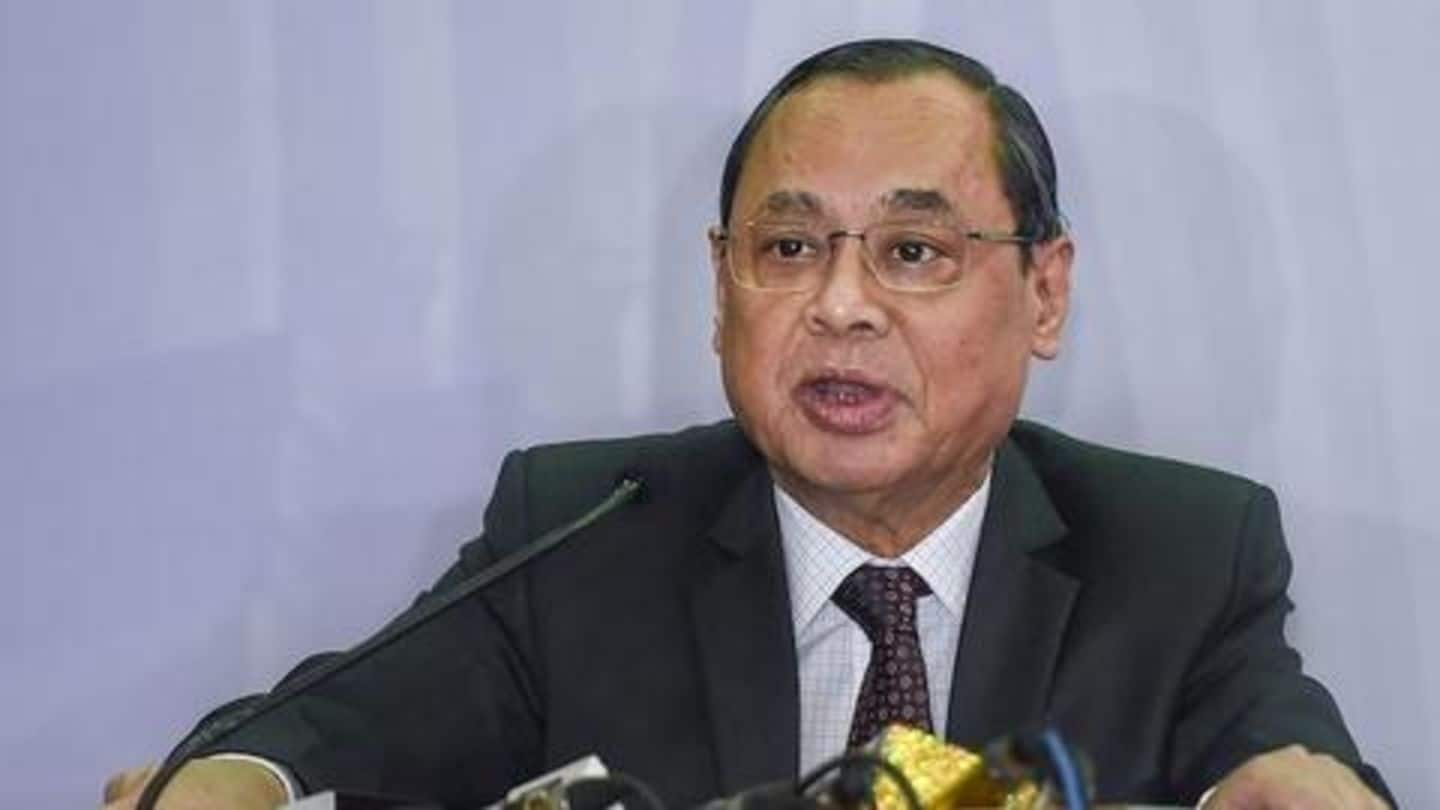 In a worrisome news, an unidentified man made calls to two High Court judges impersonating as the Chief Justice of India, Ranjan Gogoi, recently. The imposter reportedly called Telangana High Court Chief Justice, Thottahul B Radhakrishnan and Karnataka High Court Chief Justice, L Narayan Swamy, asking them to suggest names of particular advocates to be elevated as High Court judges. Here's what happened.
Imposter calls Justice Swamy twice regarding the advocates' names
The imposter had first called Justice Swamy claiming to be the CJI's private secretary, HK Juneja. Saying that he was calling on behalf of the CJI, the man gave certain names of advocates whom he wanted to get promoted as the Karnataka HC judges. He called him again after two days informing that the CJI wanted to directly speak to him.
Matter came to light during CJI's routine conversation with judges
The imposter then imitated Gogoi's voice on the phone and again pushed the advocates' names. Justice Radhakrishnan received the same kind of call from the imposter. The incident was noted when the CJI held his routine conversation with both the judges recently. As per reports, the imposter did a brilliant job in convincing the judges that he was actually the CJI.
Probe ordered into case; imposter's identity not yet determined
Following the incident, Sanjeev Kalgaonkar, the Supreme Court's secretary general, has ordered a probe into it. Tilak Nagar police station in Delhi has registered a complaint, however, the imposter's identity is not yet determined. He reportedly hacked into the SC's telephone system. Meanwhile, CJI Gogoi called a high-level meeting of Supreme Court's officials, including the workers of the telecommunication wing of the apex court.
CJI asks HC judges to be beware of such calls
In the meeting, Gogoi asked the telecommunication wing if it was possible for a mobile phone call to be routed through the court's electronic private branch exchange (EPBX) system. Further, the CJI issued an advisory to all High Court judges to be cautious of such fake calls and not answer or entertain calls made under his name.