Mumbai: Accused confesses he killed HDFC Vice-President to pay EMIs
Mumbai: Accused confesses he killed HDFC Vice-President to pay EMIs
Sep 11, 2018, 11:10 am
2 min read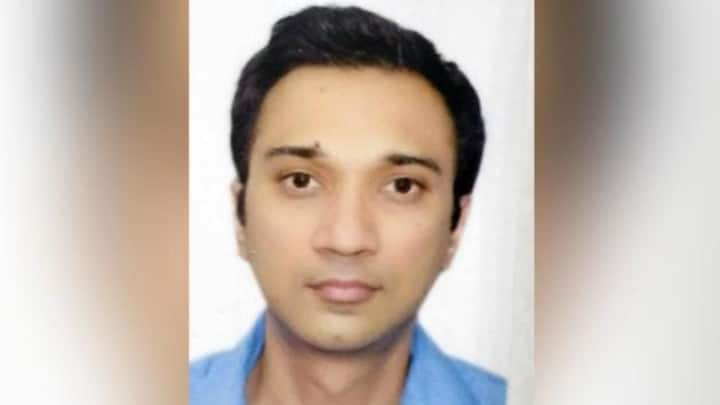 Sarfaraz Shaikh, the main accused in the murder of HDFC Vice President Siddharth Sanghavi, on Monday admitted to killing him for money to pay EMIs for his bike. Shaikh, a cab driver, killed Sanghavi on September 5, after a robbery attempt went wrong. Last week, Sanghavi didn't return from his office, after which his wife registered a missing person complaint. Later, he was found dead.
Saw him leave and enter building, Shaikh tells magistrate
Shaikh told metropolitan magistrate he used to see Sanghavi leave and enter the building frequently. Shaikh confronted Sanghavi in the parking lot, and the latter refused to give the money. He then slit his throat and stabbed him multiple times. The post-mortem revealed three out of 13 stab injuries he suffered were critical. "Whatever has happened has in fact happened and I have done it," Shaikh said.
After murder, Shaikh dumped Sanghavi's body, abandoned car
After killing Sanghavi, Shaikh took the executive's car to Navi Mumbai and abandoned it there, after dumping the body. On Monday, the body was found at a mushy land, and autopsy was conducted at KEM hospital. The card in Sanghavi's pocket helped his brother and father to identify the body. Police are now investigating whether Shaikh was acting alone or had accomplices.
The case: Last week, Sanghavi went missing after office
Last week, Sanghavi didn't return home from work. Unable to reach him, his wife registered a missing person's complaint. His car, which was found three days later, had blood stains on the seat and a knife. The 39-year-old bank executive has a four-year-old son.
Shaikh called Sanghavi's father to tell his son is 'safe'
Two days after the murder, Sanghavi's father received a call saying his son was safe. The call was made from Sanghavi's phone, but the SIM card was different. Police traced the SIM to Navi Mumbai, which eventually led them to Shaikh. He has been charged with murder and sent to judicial custody till September 19. Meanwhile, friends, family mourned the untimely death of Sanghavi.
He was amazing father, obedient son, say Malabar Hills' neighbors
"Siddharth was a very straightforward man. He was an amazing father and an obedient son. He grew up in front of me. This incident has come as a personal blow to all of us," a resident of Malabar Hills, where Sanghavi lived, said.