World should bid adieu to single-use plastic, suggests PM Modi
World should bid adieu to single-use plastic, suggests PM Modi
Sep 09, 2019, 01:01 pm
3 min read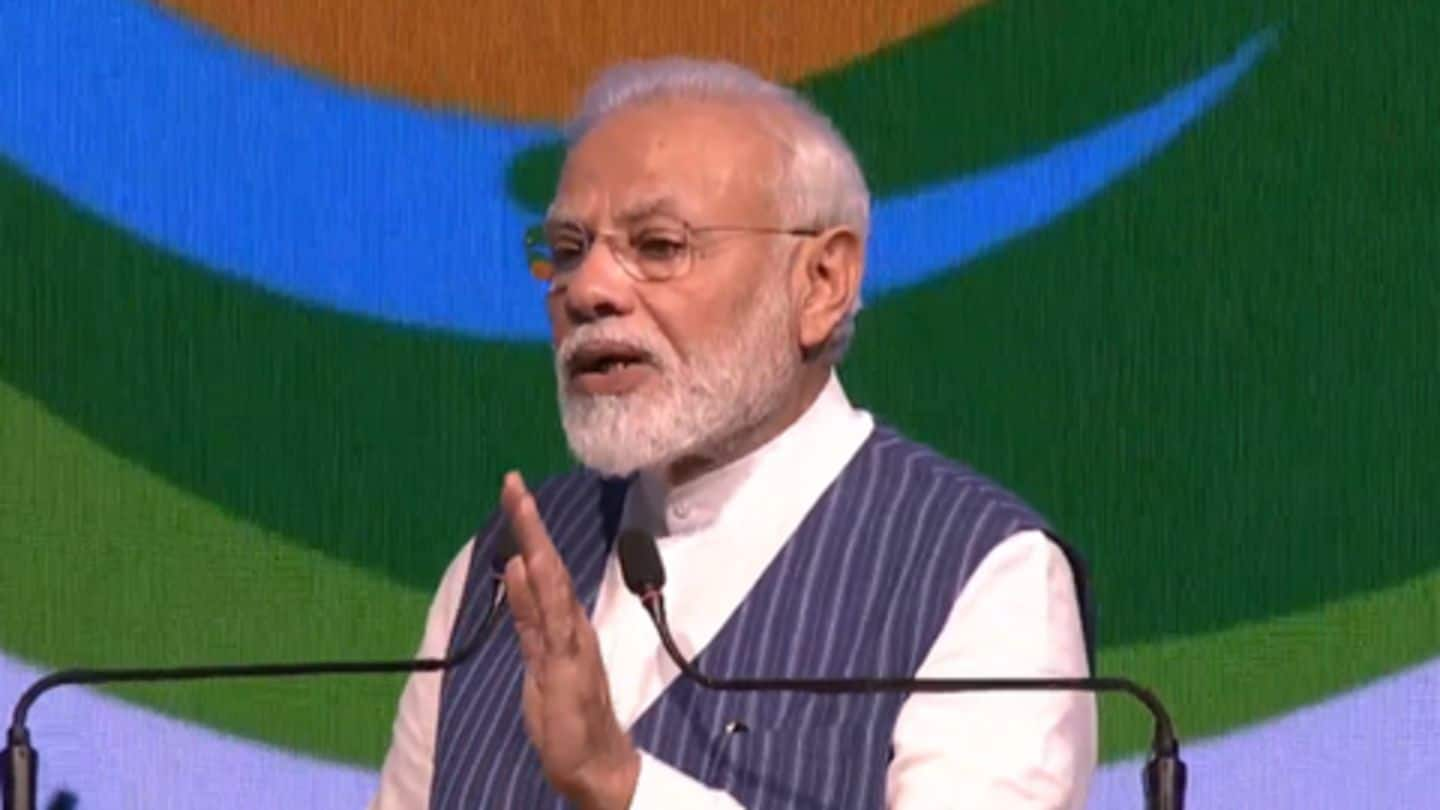 On Monday, Prime Minister Narendra Modi addressed the 14th Conference of Parties (COP) to United Nations Convention to Combat Desertification (UNCCD) in Greater Noida, wherein he spoke about the steps his government undertook for the environment. He said the Centre was working towards putting an end on single-use plastic, and this goal will be achieved soon. Here are the highlights of his speech.
First of all, what is the motive of COP?
The COP enjoys the participation of 196 countries and the European Union (EU). The main motive of COP is to identify viable solutions to challenges like desertification, land degradation, and drought. Its high-level segment started today, in the presence of PM Modi, UN Deputy Secretary-General Amina Mohammed, and ministers from other countries. Union Minister Prakash Javadekar also attended today's function.
PM Modi has a suggestion for the entire world
In his address, PM Modi called on the world to bid adieu to single-use plastic. "My government has announced that India will put an end to single-use plastic in the coming years. I believe the time has come for even the world to say good-bye to single-use plastic," he said. To recall, he had spoken about this from Red Fort on Independence Day too.
In a sweeping move, Centre might ban six plastic items
Interestingly, reports suggest the Centre is all set to impose a ban on six plastic items on October 2, the birth anniversary of Mahatma Gandhi. These items include plastic bags, cups, plates, small bottles, straws and certain types of sachets. "The ban will be comprehensive and will cover manufacturing, usage, and import of such items," a government official told Reuters earlier.
Climate change isn't helping anyone, PM Modi added
About climate change, PM Modi said it has a negative impact on the entire world. Land degradation is also happening because of it, he underlined. "When we address degraded lands, we also address water scarcity. Augmenting water supply, enhancing water recharge, slowing down water run-off and retaining moisture in the soil are all parts of holistic land and water strategy," he added.
India managed to increase its green cover, revealed PM Modi
While the climate crisis is real and effective measures need to be taken, not all is gloomy. PM Modi revealed India has taken steps to increase its green cover. "It would make you happy that India has been able to increase its tree cover. Between 2015 to 2017, India's tree and forest cover have increased by 0.8 million hectares," he stated.
Further, PM Modi also made an important promise
PM Modi at the COP14 to UNCCD in Greater Noida,UP: I would like to announce that India would raise its ambition of the total area that would be restored from its land degradation status, from 21 million hectares to 26 million hectares between now and 2030. pic.twitter.com/phPQeWr7pq

— ANI (@ANI) September 9, 2019