Here's how you can get your Virtual Aadhaar ID (VID)
Here's how you can get your Virtual Aadhaar ID (VID)
Edited by
Shikha Chaudhry
Sep 12, 2018, 12:20 am
2 min read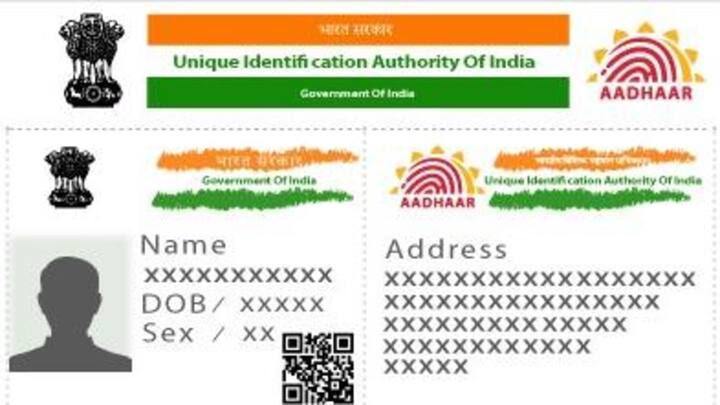 If you've been worried about the security of your Aadhaar data lately, here's a fix. The Unique Identification Authority of India (UIDAI) lets users download a 'masked' e-Aadhaar card, that comes with a Virtual Aadhaar ID (VID). The Virtual ID can be easily used to authenticate your Aadhaar, without having to reveal your Aadhaar number. Here's how you can get your Virtual ID (VID).
What is a Virtual Aadhaar ID (VID)
Aadhaar Virtual ID is a temporary, revocable and random combination of 16 numerals mapped with the permanent 12-digit Aadhaar number mentioned on Aadhaar card. You may generate it as many times as you want, however, only one Virtual ID is valid at a given time.
How to generate your Virtual Aadhaar ID?
To generate your Aadhaar Virtual ID online, visit the UIDAI website. Enter the mobile number linked to your Aadhaar card and type in the given security code to generate an OTP. Now, enter the OTP received on your registered mobile number and you're done. You'll receive your 16-digit Virtual ID on both your registered mobile number and your registered e-mail id.
For what all services you can use Aadhaar Virtual ID
Aadhaar-enabled services are provided by two types of agencies- local and global Authentication User Agency (AUA). While all banks come under global AUA category, local AUAs include NBFCs, prepaid payment instruments, non-life insurance companies and telecom operators. For services of local AUAs, you'll be required to use Aadhaar Virtual ID, whereas for global AUAs' services you may use either Aadhaar number or Virtual ID.