TN: Hundreds of engineers, MBAs apply for 14 sweeping jobs
TN: Hundreds of engineers, MBAs apply for 14 sweeping jobs
Written by
Shiladitya Ray
Feb 06, 2019, 02:04 pm
2 min read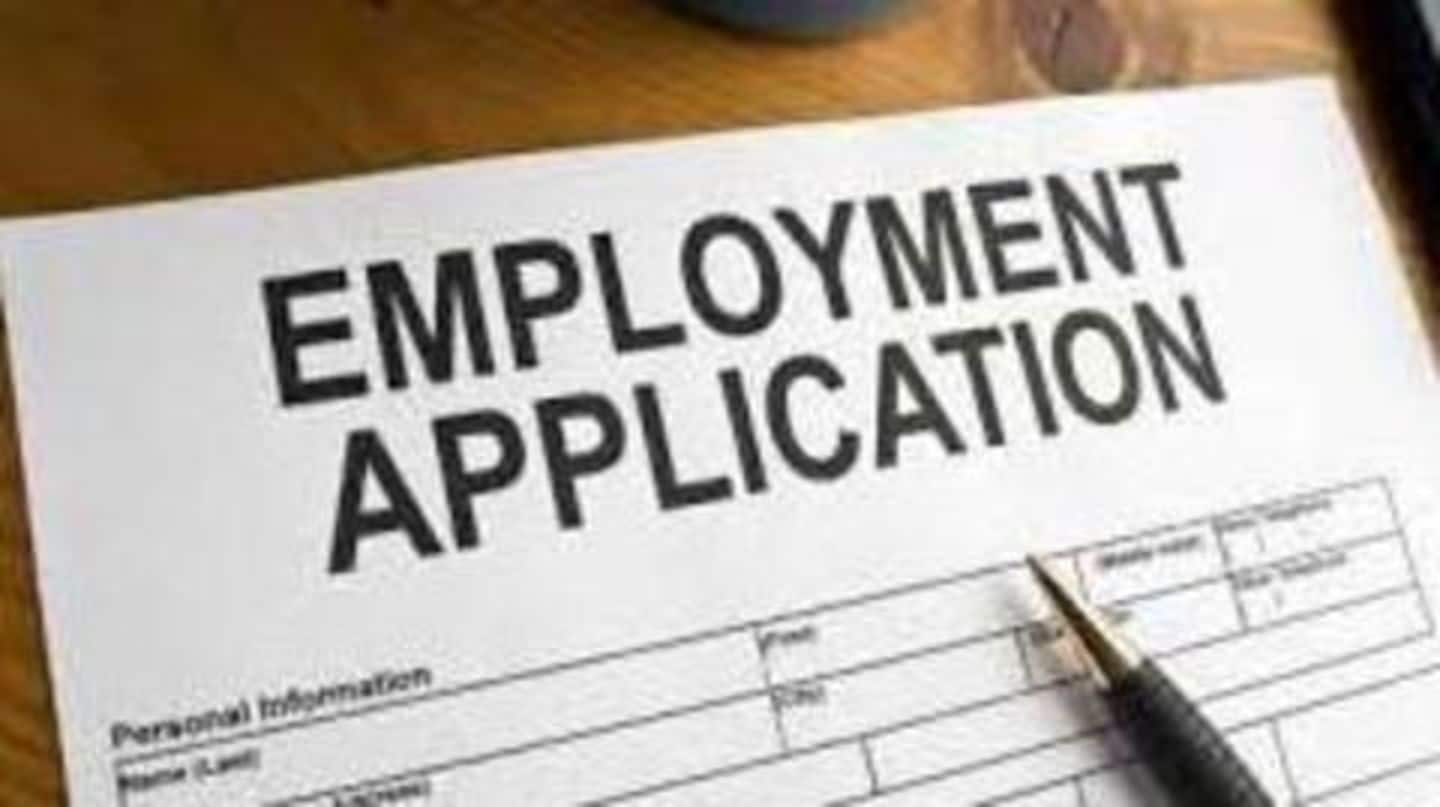 In what can only be called a travesty, people with professional degrees are competing to bag jobs as sweepers and sanitary workers in the Tamil Nadu Assembly Secretariat. Among the 4,600 odd people who applied for the 14 vacant posts in the Secretariat in Chennai, there were hundreds of applicants with college degrees, and some with advanced degrees. Here are the details.
Applications had been invited in September last year
The Secretariat had called for applications for 10 vacancies in the post of sweeper, and four vacancies in the post of sanitary worker in September last year. The only qualification required for either job was that a candidate should be able-bodied. The minimum age limit for the jobs was 18 years, while the maximum age limit differed. Offered salaries range from Rs. 15,700-Rs. 50,000.
M.Phil, MBA, M.Tech holders had applied for the job
Subsequently, the government received around 4,607 applications, of which 677 were rejected. Among the remaining 3,900 odd qualified candidates, there reportedly are over 50 post-graduate and 350 undergraduate candidates. Notably, the post-graduates include some who have completed M.Phil, MBA, M.E, and M.Tech degrees, while the undergraduate candidates include over 60 engineers, and hundreds of arts, science, and commerce degree holders.
Educated candidates applying for menial jobs isn't unusual in India
Earlier, 93,000 applicants, including PhD holders had applied for 62 peon posts in Uttar Pradesh. Similarly, 7,000 applicants, including highly educated ones, had applied for 13 waiter posts at the canteen in Mantralaya in Mumbai. These are just two instances of such cases.
Analysts, for their part, say that highly educated candidates applying for menial jobs not only shows the lack of job opportunities in general, but also highlights another major problem. In particular, it shows the lack of job opportunities for the educated, and also points towards the poor quality of education in many colleges which, in turn, makes college graduates unemployable.
The news comes amid a raging debate on employment generation
The news comes at a time when there is a raging debate over the issue of unemployment under the Narendra Modi-led NDA government. Earlier, an allegedly stalled and as yet unreleased NSSO report had claimed that unemployment in India had hit a 45-year high. However, the Center had dismissed such claims citing other employment data, and discrepancies in statistical methods.