Common interview process for all the IIMs in future?
Common interview process for all the IIMs in future?
Written by
Ayushi Chamoli
May 25, 2019, 07:26 pm
2 min read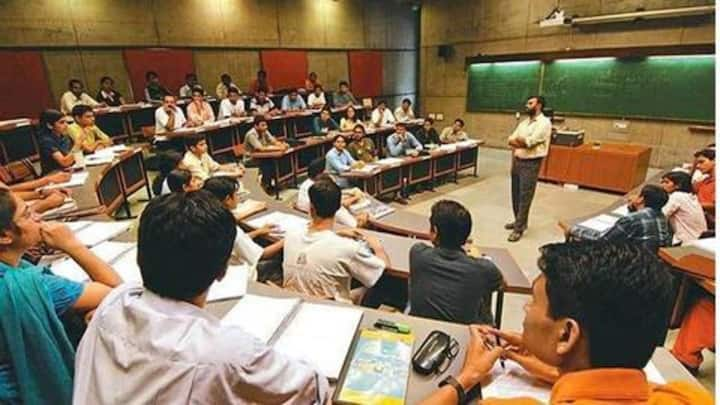 After the first-ever meeting of the IIM Coordination Forum on Wednesday, all 20 IIMs have been suggested to follow a centralized interview process for admissions. This, however, has faced opposition from the older IIMs, which have cited singularity of approach as the reason for resistance. As of now, the IIMs hold interviews at their own campuses, as each has their own criteria for selection.
Aim is to ease the burden of the aspirants
According to a senior Central government official, the difference in approach of selection is because some institutes focus on diversity while others don't. This centralized system will, however, ease the burden of the selected students, who have to travel to different places for interviews. Notably, this idea was first pitched by the Ministry of Human Resource Development in a meeting held on May 22.
Older IIMs asked to at least consider one-spot interview
Meanwhile, the older IIMs, which have opposed this move, have been urged to at least consider moving the interviews to a single venue. They have also been asked to come out with the best possible solution keeping in mind the students' benefit. The forum has also asked the other IIMs, which don't follow the CAT admission format yet, to come into the fold.
Commonality in admission procedures is natural requirement: Former UGC member
Former member of University Grants Commission, Prof. Inder Mohan Kapahy, called the move "candidate-friendly" that can help in reducing expenses and waste of time. "Since all IIMs are now governed by a common Act, commonality in admission procedures is a natural requirement," he added.
Several other steps were being considered for smooth functioning
In the meeting, the forum had also planned to introduce common subscription system to reduce the cost of journal subscription for the IIMs. Further, it discussed to improve the coordination among all the IIMs. Reports suggest that the forum is required to meet annually, and submit its report to the Central government regarding their functions.
Forum formed under Indian Institute of Management Act of 2017
The IIM Coordination Forum was set up under the Indian Institute of Management Act of 2017, which came into force last January. Its members comprise directors of IIMs, four chairpersons from the institutes, the Union HRD secretary in-charge of higher education and five other renowned persons. In order to select the Chairperson for the forum, a committee including the directors has been set up.