Indian Railways fare comparison for Tejas, Humsafar, Gatimaan, other trains
Indian Railways fare comparison for Tejas, Humsafar, Gatimaan, other trains
Written by
Sagar
(Sourced from PTI)
Aug 19, 2018, 05:32 pm
2 min read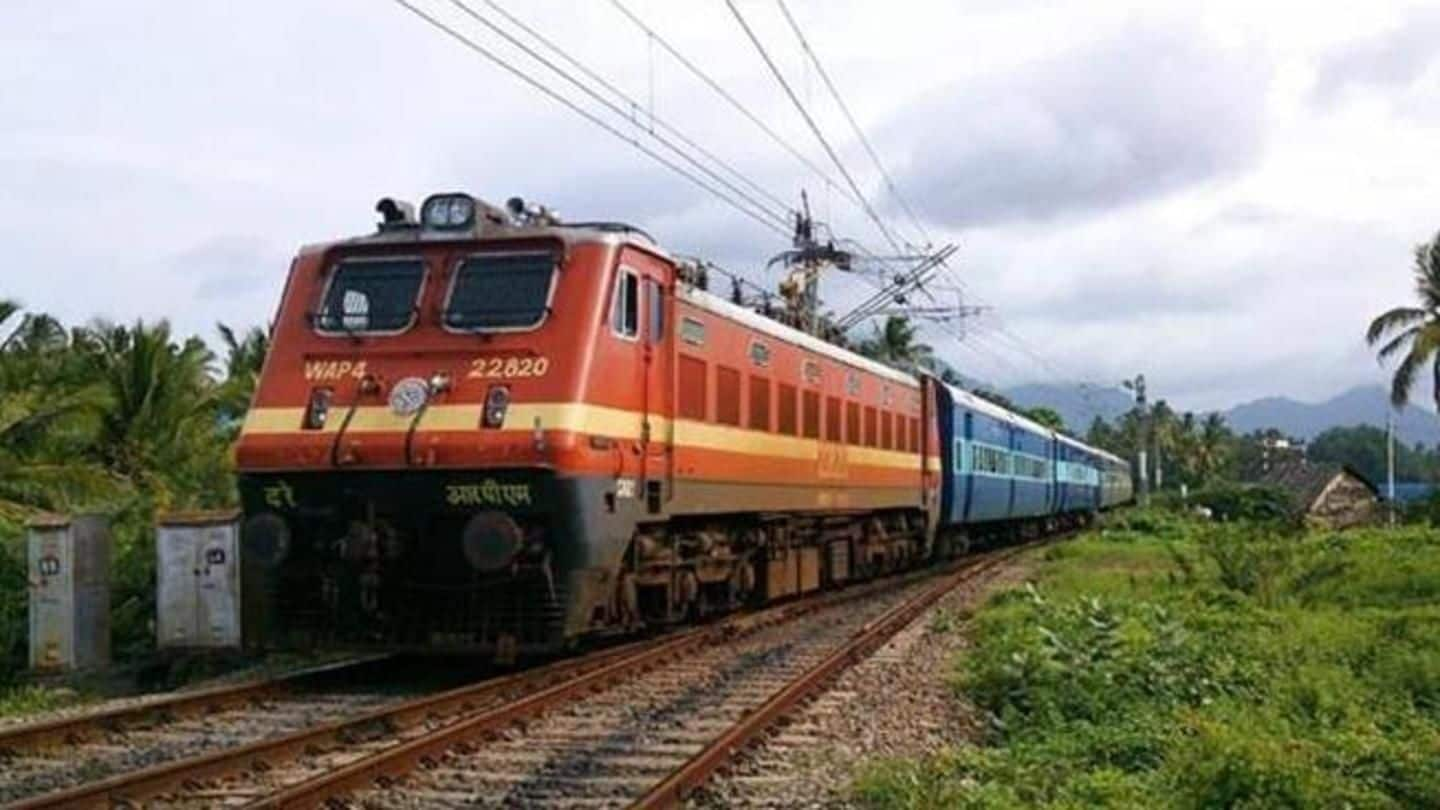 In addition to the 4,600 passenger and 5,000 EMU (Electric multiple unit) trains, the Indian Railways currently runs 3,500 reserved trains. These include a number of express trains, namely- Gatimaan Express, Rajdhani Express, Humsafar Express, Tejas Express, Duronto Express, Antyodaya Express, Shatabdi Express, and Sampark Kranti Express, among others. Here's a fare comparison of some of these trains.
Humsafar trains' base-fare is 1.15 times that of superfast/mail trains
For the first 50% of passenger block, the base fare for AC-3 tier of Humsafar Express is 1.15 times the base fare of the same class of superfast/mail express trains, while for the next half, there's a 10% rise for every 10th increase in passenger blocks. Fare of Tatkal charges is 1.5 times of Humsafar basic fares. These fares exclude GST, reservation fee, superfast-surcharge.
Base fare details of Antyodaya and Tejas express trains
A long-distance, super-fast service train, the Antyodaya Express' base fare of unreserved second class is 15 per cent higher than the base fare of unreserved second class of mail/express trains. These fares exclude superfast surcharges, mela surcharge etc. For Tejas Express trains, the basic fare for AC chair car and executive class is 1.2 times the basic fare of same classes of Shatabdi trains.
Base fare details for Mahanama, Gatimaan Express, and Anubhuti coaches
Mahanama: The basic fare of AC chair car and second class is 15% higher than normal mail/express trains' basic fare. Gatimaan: The base fare of the high-speed, luxury Gatimaan express train is 45% higher than the Shatabdi express fare. Anubhuti: The base fare of the luxury Anubhuti coaches are 20 percent higher than that of executive class of Shatabdi Express trains.