Railways to introduce cheaper, faster Delhi-Mumbai Rajdhani Express next week
Railways to introduce cheaper, faster Delhi-Mumbai Rajdhani Express next week
Written by
Ramya Patelkhana
Oct 13, 2017, 09:25 pm
2 min read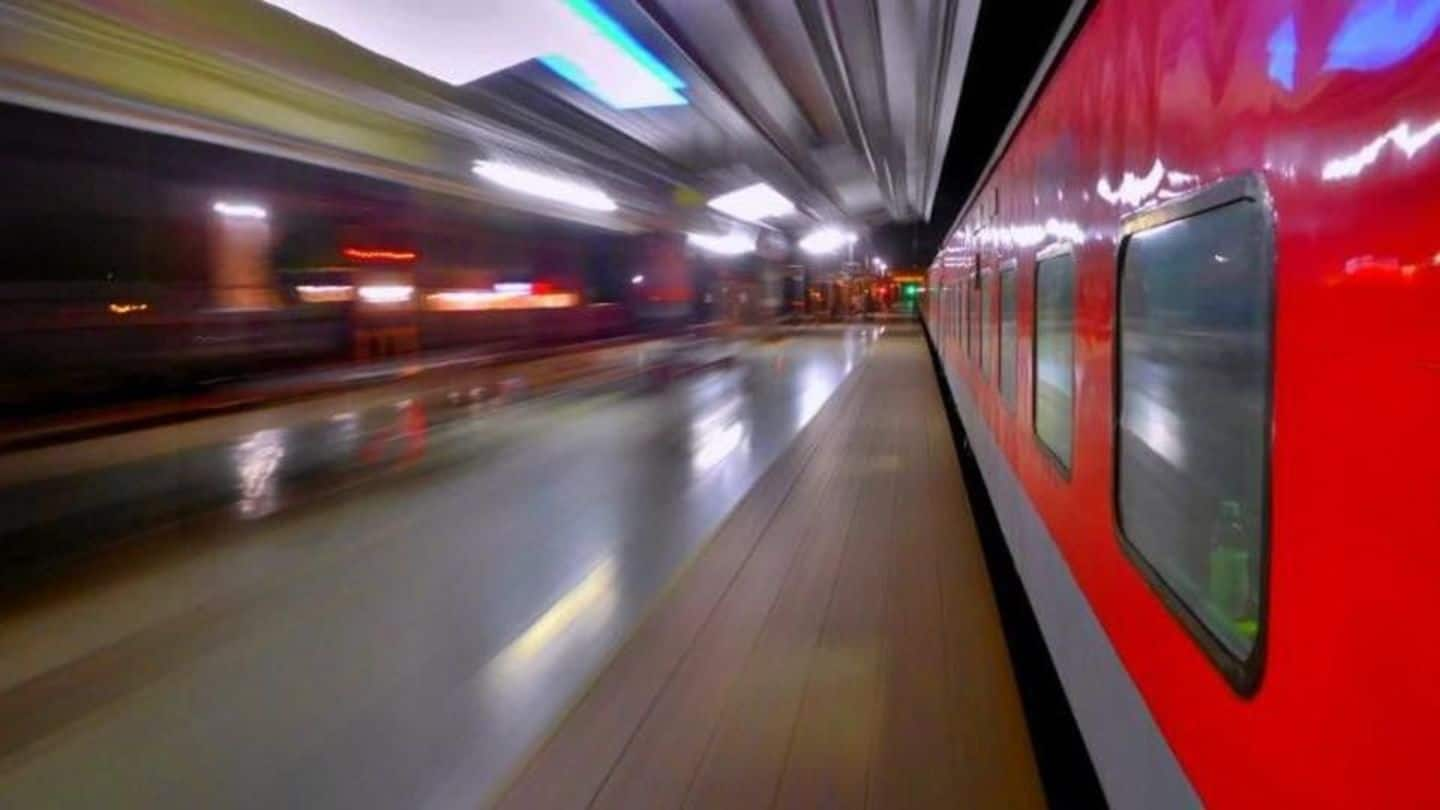 Ahead of Diwali, Indian Railways announced it is launching a new "Special Rajdhani Express" to offer convenient connectivity to passengers on the Delhi-Mumbai route from 16 October. It would run from Delhi's Hazrat Nizamuddin to Mumbai's Bandra Terminus. "Flexi Fare" wouldn't be applicable to this tri-weekly train, making it up to 19% cheaper than the existing Mumbai Rajdhani's maximum flexi fare. Read more!
New train to decrease travel time by two hours
Indian Railways currently operates two Delhi-Mumbai Rajdhani trains and over 30 express/mails. The new Rajdhani Express would cut down the Delhi-Mumbai travel time from nearly 16 hours to 14 hours, saving two hours. It would start from Delhi on Wednesdays, Fridays, and Saturdays and from Mumbai on Tuesdays, Thursdays, and Saturdays. It would have only three stoppages at Kota, Vadodara, and Surat.
Faster rail connectivity between the metros
For better acceleration, deceleration, and higher speed, two locomotives would haul the train. An official said, "The new service is planned to be commenced as a tri-weekly special service with only one rake and shall provide faster rail connectivity between Delhi and Mumbai."
The existing Mumbai Rajdhani's maximum flexi fare for 2nd AC is Rs. 4,105 and 3rd AC is Rs. 2,925. The new Rajdhani offers the 2nd AC and 3rd AC at Rs. 3,270 and Rs. 2,325, respectively. It offers optional catering services, which reduces the costs. Also, the train will reportedly reach its respective destinations by 6:00am, which is beneficial for travelers and office-goers.
A Railway Board Member's statement
"It (Special Rajdhani) will save time of the passengers. It will enable the passengers to avoid peak-hours of traffic. Passengers will not need to get freshen up in the train, enabling them to have cozy mornings. Passengers can attend offices as per their routine."