Trials for MagLev trains coming soon
Trials for MagLev trains coming soon
Aug 10, 2016, 03:33 pm
2 min read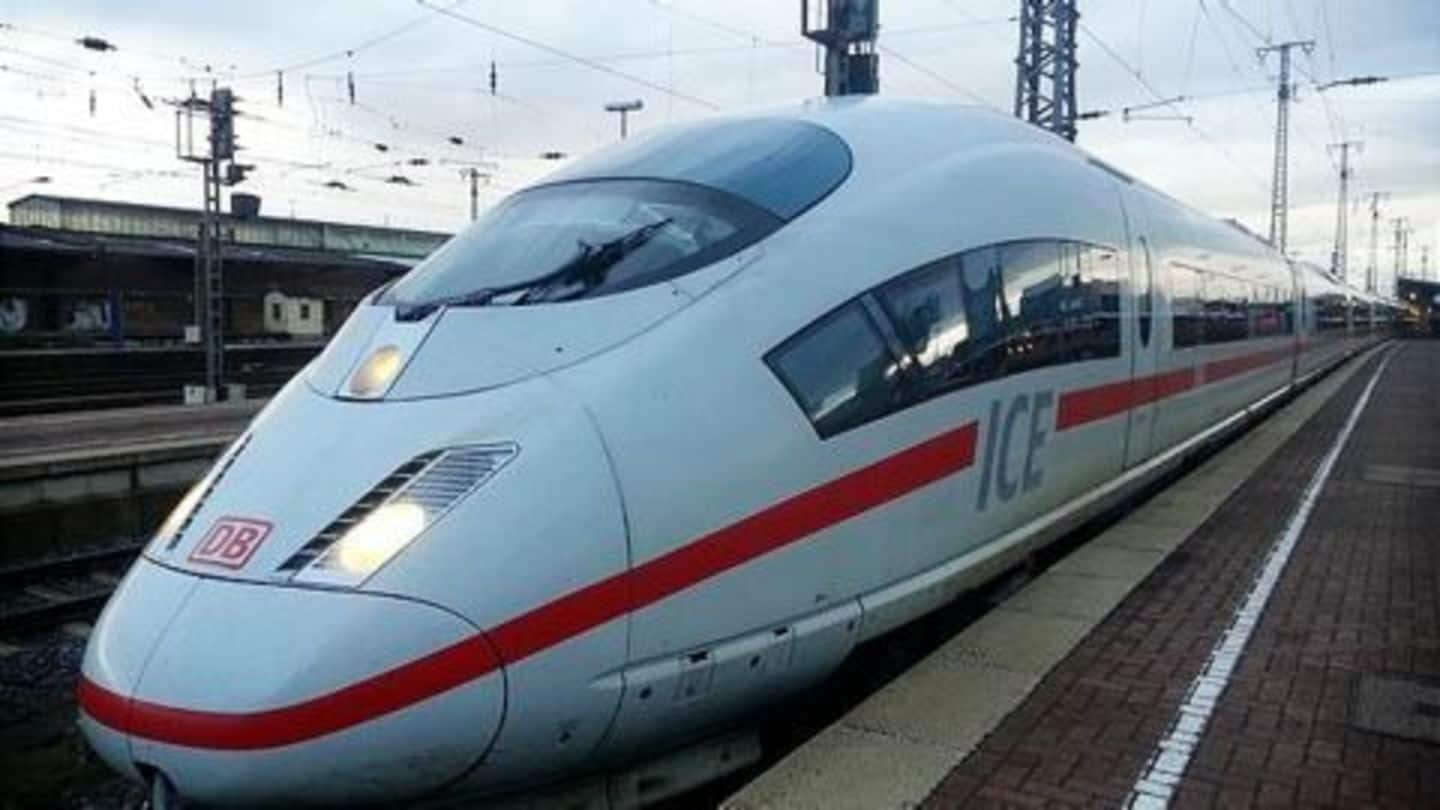 MagLev (magnetic levitation) trains are being considered by the Indian Railways; these trains can hit 500 km/hour and cut down travel time enormously. One kilometer of elevated high-speed track costs Rs.150 crore; trials will be conducted on a 15 km track. Global tenders have been invited. This is likely to be a joint-venture in which the Indian railways will likely be a technology partner.
Transformation of Indian Railways
India's rail-network is one of the largest in the world yet, until recently the fastest trains' average speed was only between 85-100 kmph. In 2015, a bullet-train project was announced on the Ahmedabad - Mumbai route; the train's operating speed is expected to be 320 km/hr. Recently Talgo trains from Spain (semi-bullet) have undergone trial runs and can cover Delhi-Mumbai in 12 hours.
MagLev trains are considered a 'green mode' of transport as their Co2 emissions are much lower in comparison to traditional rail options. It also doesn't contribute to noise pollution as there is little to no mechanical contact between the tracks and body of the train.
How do 'MagLev' trains work?
MagLev trains essentially 'float' 1 to 6 inches above the track. Magnets in the track are controlled by computers that shift the magnetic force forward propelling the train in that direction. Compared to conventional railway tracks, maintenance costs of MagLev are minimal due to limited wear and tear and a uniform distribution load. These trains are believed to run punctually in all weather conditions.
Patent for high-speed trains
Patents for high-speed transportation were granted way back in 1907 but the first commercial MagLev was put to public use only in 1984. MagLev tracks are incompatible with conventional rail-tracks and high start-up costs for a standalone railway networks have so far been a deterrent.
The first commercial MagLev was developed in Birmingham, Great Britain in 1984 for use as an airport shuttle. It was shut down 11 years later. Germany constructed and put into use the M-Bahn in 1991 but was dismantled shortly after the fall of the Berlin wall. MagLevs for commercial use are currently in use in China, Japan, South Korea and Germany.
Japan's MagLev breaks records
In 2015, Japan's state-of-the-art MagLev set a world record by hitting a speed of just over 600 kilometres per hour during a trial. Passengers were 49 railway officials who described the journey as a "comfortable zip"; the train covered 1.8 kms in 11 seconds!