IndiGo staff assaults passenger, employee who recorded video sacked instead
IndiGo staff assaults passenger, employee who recorded video sacked instead
Nov 08, 2017, 10:54 am
2 min read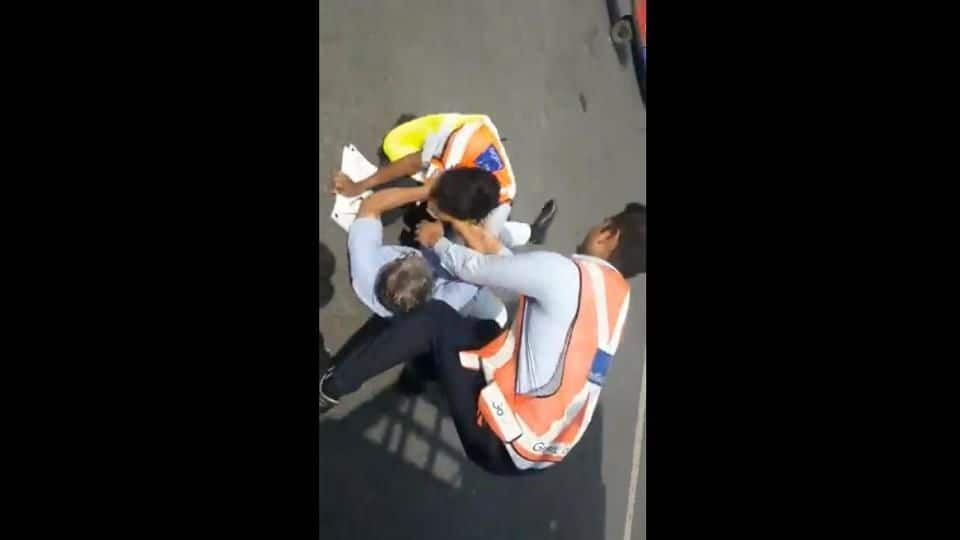 There was outrage on social media after a video of IndiGo staff dragging and thrashing a passenger at the Delhi Airport went viral. Soon, the airlines issued an apology and said it had taken action against the "main culprit by immediately terminating his employment". But according to reports, the first person IndiGo terminated was the employee who recorded the video. Find all details here.
What happened in the video?
A passenger identified as Rajeev Katyal is seen at the tarmac complaining to staff about service as passengers wait for the bus to take them to the terminal. An argument breaks out: staff is heard telling him not to abuse. An employee then stops him from boarding the bus. Katyal attacks a staff member. He is finally pinned to the ground and even throttled.
IndiGo blames "main culprit" for "instigating and aggravating the situation"
IndiGo president Aditya Ghosh later issued an apology and said, "Any act that compromises the dignity of (passengers and staff) is of a serious concern to us." He said he had personally apologized to Katyal. The statement blamed "the main culprit" who was "the exact opposite of what IndiGo's customer service aims to be". "He was the one found instigating and aggravating the situation."
Was the one who recorded the video the "main culprit"?
Reports have now emerged that the first person to be sacked was Montu Kalra, the one who had recorded the video. Kalra said he had submitted the video to his superiors immediately afterwards, but was terminated 20 days later, when it went viral. The employees who manhandled Katyal was still on duty, Kalra claimed. According to reports, Kalra's wife is currently pregnant.
What about the employees who assaulted the passenger?
Former Air India chief Ashwani Lohani said, "The subsequent action of the airline in sacking the whistleblower is the icing on the cake of gross misconduct." MoS Civil Aviation Jayant Sinha said proper action would be taken against the employees who beat the passenger when Katyal lodges an FIR. They will lose their airport security clearance and effectively be ousted from the aviation industry.