Online movie ticket-booking platforms cannot charge 'Internet Handling Fees': RBI
Online movie ticket-booking platforms cannot charge 'Internet Handling Fees': RBI
Written by
Ramya Patelkhana
Mar 16, 2019, 09:37 pm
2 min read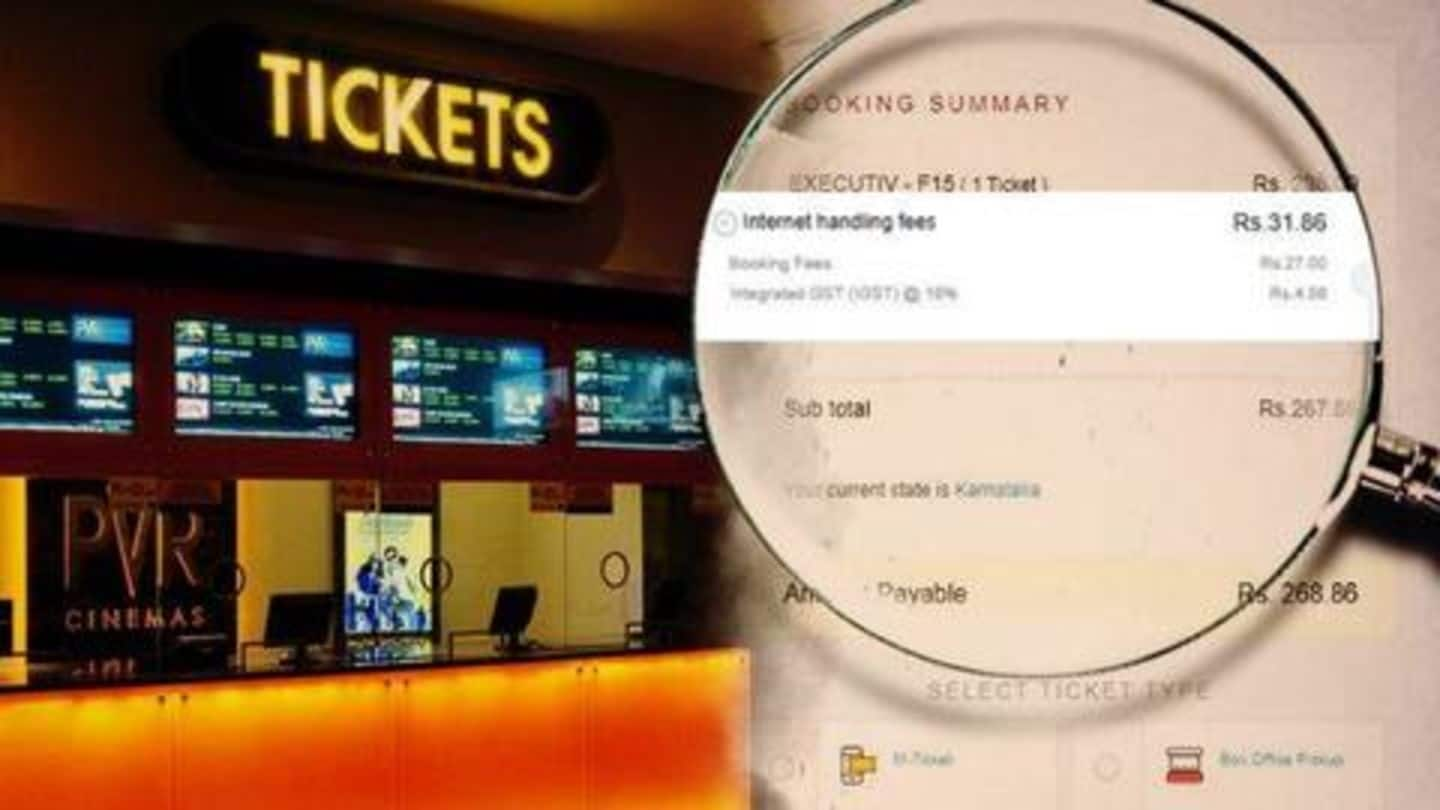 Booking movie tickets has never been easier thanks to online movie ticket booking platforms. Everyone who has ever booked movie tickets online knows about "Internet Handling Fees" levied by every online ticketing platform. However, it turns out online platforms cannot charge the fees. According to the RBI, these platforms "do not have the authority" to levy the fees. Here's all you need to know.
RBI's response to an RTI query over the fees
Recently, responding to an RTI query, the Reserve Bank of India had stated that online movie ticketing platforms cannot levy "Internet Handling Fees". The central bank also said that charging the fees from customers is in violation of the RBI's Merchant Discount Rate (MDR) regulations. The RTI query was filed by the President of Hyderabad-based "Forum Against Corruption", Vijay Gopal.
Case filed by Gopal against BookMyShow, PVR
After receiving RBI's response, Gopal filed a case in a Hyderabad consumer court against online movie-ticketing platform BookMyShow and multiplex chain PVR for charging "Internet Handling Fees" and Department of Information Technology for not enforcing the regulation. The case would be heard on 23 March.
But, what exactly is Merchant Discount Rate?
Merchant Discount Rate (MDR) is nothing but an online payment gateway fee that a merchant should pay to the bank so that it accepts payments from the merchant's customers through their credit or debit cards. The merchant is supposed to pay MDR and not customers. As per rules, the merchant does not have the authority to pass on the cost (MDR) to the customers.
Internet Handling Fees charged to offset MDR
As online movie-ticketing platforms have no authority to pass on MDR to customers, they charge the "Internet Handling Fees" over and above the price of the tickets. This is apparently done to offset the MDR the platforms are required to pay to the concerned bank.
Internet Handling Fees not limited to online movie ticketing platforms
According to Vijay Gopal, the "Internet Handling Fees" is not limited to the online movie ticketing platforms. The practice of levying this fee is widespread; from online cab booking services to food delivery apps, every such entity levies this charge. He has also criticized the government over its inability to identify the violations of the central bank's MDR regulations.