Chandrayaan-2: Vikram lander found on moon's surface, says ISRO-chief
Chandrayaan-2: Vikram lander found on moon's surface, says ISRO-chief
Sep 08, 2019, 02:21 pm
2 min read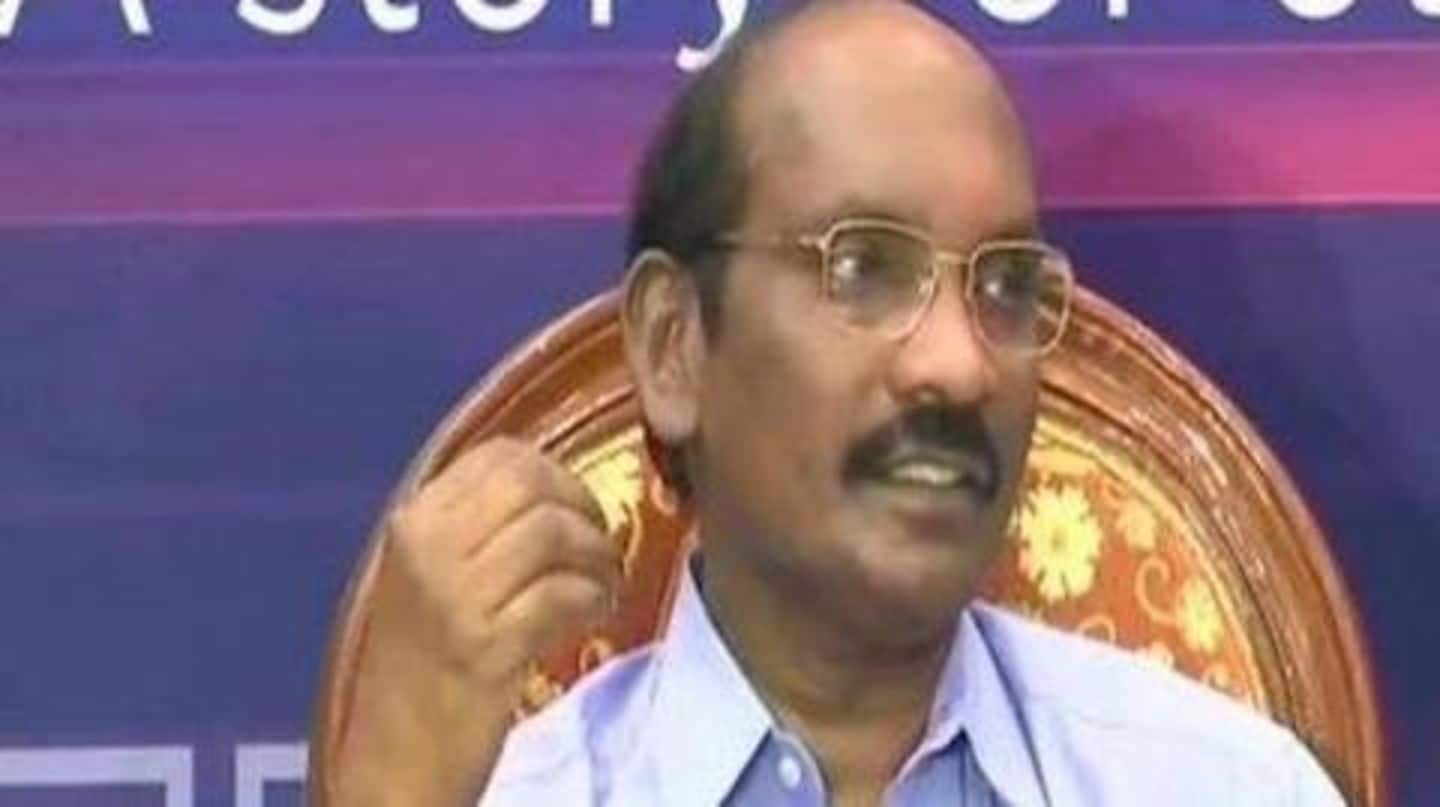 In a major development, ISRO Chief and Chandrayaan-2 head honcho K Sivan said on Sunday that the space organization has found Vikram lander on the surface of the moon, and that orbiter clicked its thermal image. Vikram was supposed to smoothly land on the lunar surface but ISRO lost contact with it. Sivan said they are trying to establish communication. Here's more.
We are trying to establish contact: Sivan
Vikram lost communication after successful descent
After taking off in July, Vikram maneuvered for weeks and was all set to land on moon's southern pole. On Saturday, its descent started around 1:37 am, and the initial phases were perfect. However, at an altitude of 2.1 km, the lander lost contact with ISRO, handing over a major setback to the scientists who worked for years on the historic mission.
Though Vikram went incommunicado, orbiter was safe and healthy
The debacle broke hearts of billions of Indians, but all was not lost. In what served as a silver lining, it was reported that the orbiter, which ferried Vikram, and rover Pragyan both were healthy and safe. The orbiter weighing 2,379kg has a lifespan of seven and a half years, as opposed to only one year, as reported earlier. It will conduct remote-sensing observations.
Earlier, Sivan expressed confidence that orbiter might find Vikram
"The orbiter will have a lifespan of over seven and a half years, not just one year, as there is a lot of fuel left. And there is a possibility of finding Vikram lander from sophisticated instruments onboard the orbiter," Sivan said on Saturday.
Understanding how orbiter was able to find Vikram
Many in the scientific community believed that orbiter will find Vikram. "There is a possibility of finding Vikram lander within three days. This is because an orbiter takes three days to come to the same point," a senior scientist told TOI. However, the scientist added that if Vikram would have crashlanded it would become difficult to find it. Perhaps, that didn't happen (fingers crossed)!