Jaish leadership eliminated within 100 hours of Pulwama attack: Army
Jaish leadership eliminated within 100 hours of Pulwama attack: Army
Feb 19, 2019, 11:41 am
3 min read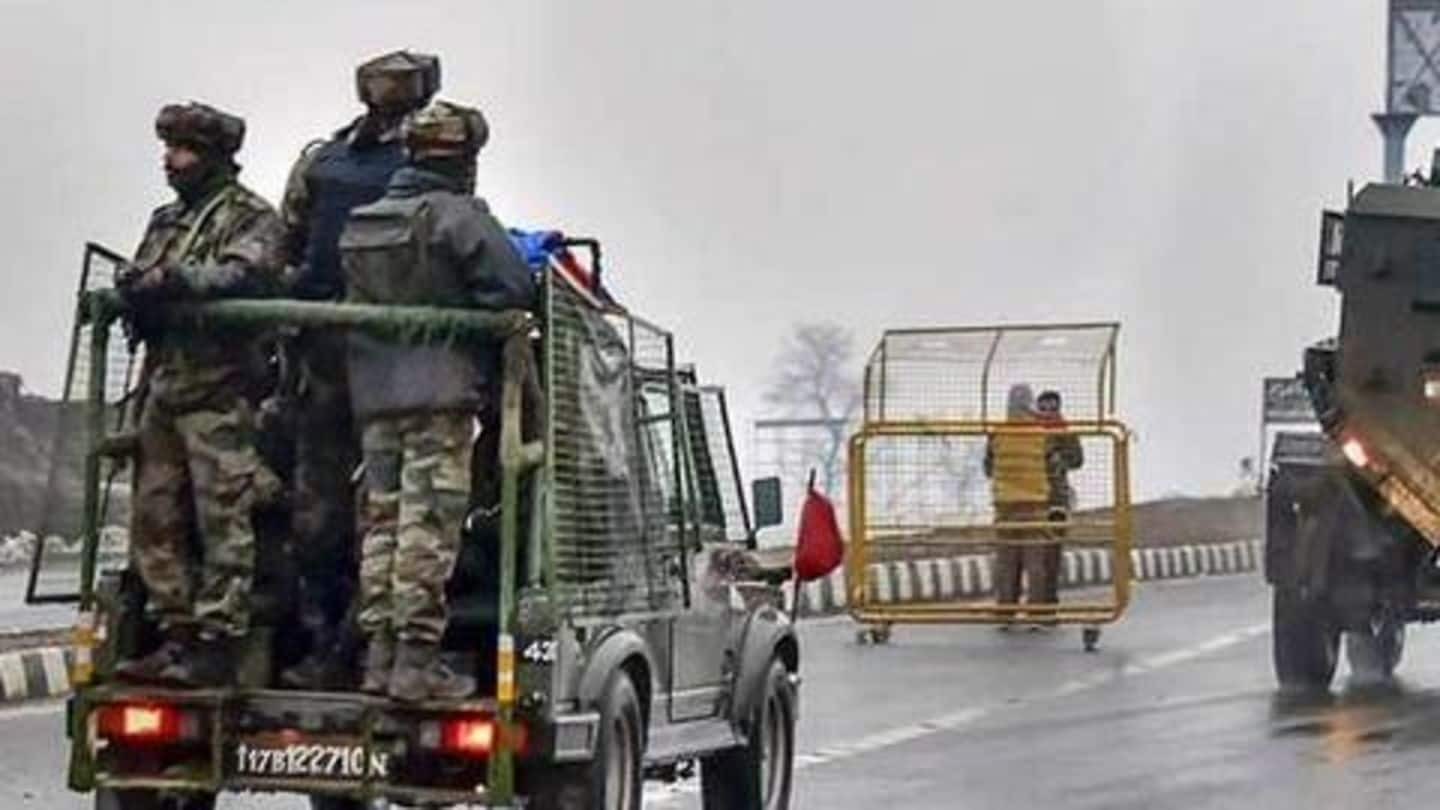 In a joint press conference of forces on Tuesday, Kanwal Jeet Singh Dhillon, Corps Commander of Chinar Corps, Indian Army, informed that the entire leadership of Jaish-e-Mohammed has been eliminated in the valley. The forces struck after CRPF convoy was attacked by the notorious terrorist outfit on Thursday, February 14 and 40 soldiers were martyred. Dhillon revealed Jaish leadership was eliminated within 100 hours of the attack.
Army announces it got Valley rid off terrorists
More terrorists will be eliminated if they don't surrender: Dhillon
Taking a tough stand against terrorism, Dhillon said all terrorists will be eliminated. "We request all mothers, make your sons who have taken up arms surrender. Anyone who has picked up the gun in Kashmir will be eliminated," he added. He said car bomb returned to the Valley after a long time and forces will keep their options open to deal with any menace.
Backstory: Forces launched operation on basis of intel
The J&K police, paramilitary forces, and the Indian Army launched a joint operation on Sunday night after receiving information that terrorists were holed up in a house in Pinglana village of Pulwama. As forces zeroed in on terrorists, they opened heavy fire. The gunfight lasted for eighteen hours before coming to an end on Monday night. Four soldiers including an Army major were martyred.
Yesterday, mastermind of Pulwama attack was gunned down
The heavy fire exchange ended with the elimination of Abdul Rasheed Ghazi alias Kamran who planned the Pulwama attack. Kamran reportedly came to the valley last year to avenge the deaths of Masood Azhar's nephews. An IED specialist, Kamran was also tasked with training terrorists. Along with Kamran, forces also gunned down two other terrorists including Hilal Ahmed, a top Jaish member.
Top officer returned from leave for duty
KJS Dhillon, Corps Commander of Chinar Corps, Indian Army on Pulwama encounter: Brigadier Hardeep Singh, who was on leave due to injury, he cut short his leave voluntarily and came to the operation site and stayed there and lead his men from the front. pic.twitter.com/QiQfxs3Nss

— ANI (@ANI) February 19, 2019
Kashmiri students will be protected, promises CRPF officer
At the meet, Zulfiquar Hasan of the CRPF also spoke about the alleged harassment of Kashmiri students across the nation. He said, "Our helpline-14411 has been helping Kashmiris across the country in wake of this attack. A lot of Kashmiri students have approached this helpline for help all over the country." He added forces will take care of the students.
Recruitment in militancy has seen a dip, reveals top cop
Separately, IGP Kashmir SP Pani addressed the issue of radicalization of youth in the valley. He said there has been a dip in recruitment and urged families to take steps to stop them from picking up arms. Notably, Adil Ahmad Dar, the Jaish terrorist who blew up the SUV, belonged to Pulwama. Dhillon said he can't reveal information about explosives as an investigation is underway.
Those who enter Kashmir won't return alive: Dhillon
KJS Dhillon, Corps Commander of Chinar Corps, Indian Army: Our focus is clear on counter-terrorism operations. We are very clear that anyone who enters Kashmir Valley will not go back alive. pic.twitter.com/hSXmPoPmwb

— ANI (@ANI) February 19, 2019