A slap from an army officer shook Masood Azhar: Interrogator
A slap from an army officer shook Masood Azhar: Interrogator
Feb 19, 2019, 10:36 am
4 min read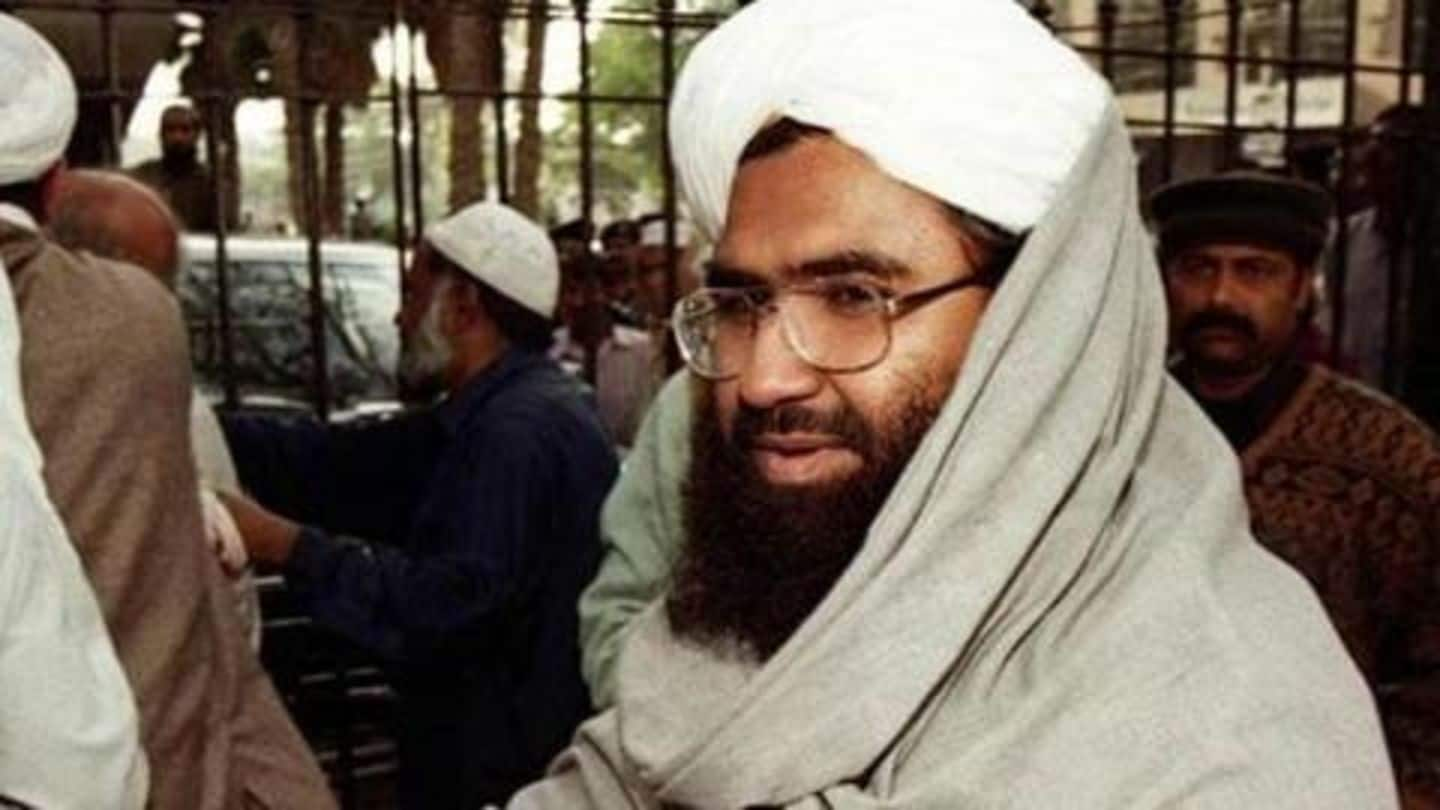 The deadly attack on CRPF convoy last week has brought Masood Azhar back in the spotlight. The Jaish-e-Mohammed chief, who operates from Pakistan, has been responsible for carrying out many terrorist activities in India. Hence, his release in 1999 remains unforgettable. A former-interrogator has now revealed what Masood was like in prison and how confident he was about his freedom. Read on.
Masood was arrested in Jammu and ratted out his colleague
Masood was arrested in 1994 in Anantnag. He was traveling in an auto along with another terrorist Sajjad Afghani. When J&K Police stopped the vehicle for routine interrogation, the duo tried to run. Timely intervention by the army, deployed nearby, helped in nabbing them both. In fact, it was Masood who revealed Sajjad's real identity to police, for which the latter never forgave him.
A slap from army officer and Masood sang like canary
Former Director General of Sikkim Police Avinash Mohananey, who questioned Masood several times in the following years, revealed he was an "easy man". Agencies didn't have to turn to coercive methods to get information from Masood as he started speaking just after the first slap from an army man. Masood blurted out important information about the functioning of terror groups in Pakistan, said Mohananey.
Even my father never slapped me, recalled Masood
"I had never been slapped by my father but for the first time in my life an Army jawan did so even before asking me any question," Masood, now in his early 50s, complained back then.
But why had Masood risked coming to India?
After coming to India on a fake Portuguese passport, Masood went to Saharanpur to complete the task assigned to him. At that time, Harkat-ul-Mujahideen and Harkat-ul-Jehad-e-Islami merged into one to form Harkat-ul-Ansar and Masood was made the general secretary. He held meetings with members of both the organizations to form a common policy. During interrogation, Masood also revealed how terrorists were recruited and trained.
Masood helped India understand the proxy war of ISI
Notably, Masood's arrest came at a time when India was still understanding the effects of proxy war launched by ISI. His arrest proved beneficial as he revealed information about the diversion of Afghan terrorists into Kashmir. "We did not have to use any coercive method as information flowed consistently from him," recalled Mohananey. Masood gave verbose answers to questions of the agencies.
However, Masood was confident he would be released soon
Masood, who Mohananey recalled was a man of 'mannerisms and etiquette', worked as a journalist with Karachi based publication Sada-e-Mujahid. He traveled with a group of scribes to garner support for 'Kashmir issue'. Masood was confident India won't be able to keep him for long. "You are underestimating my popularity. The ISI would ensure that I am back in Pakistan," he told Mohananey.
Terrorists tried to release Masood twice, but failed
As India saw in the later years, Masood was serious about his clout. Ten months after his arrest, terrorists attempted to get him released by kidnapping a few foreigners in Delhi. But the plan was foiled with the arrest of Omar Sheikh, another notorious terrorist. In July 1995, shadow group of Harkat-ul-Ansar, Al-Faran, kidnapped few foreigners in Kashmir demanding his release but didn't succeed.
The Kandahar episode got Masood his freedom
However, terrorists struck gold in 1999 by hijacking Delhi bound IC-814 from Kathmandu. With over 150 Indians on board, the Atal Bihari Vajpayee government was in a soup. The airline hopped several locations, Amritsar, Lahore, and Dubai, before finally landing in Kandahar, Afghanistan. After the long-winding negotiations, India released Masood, Omar Sheikh and Mushtaq Ahmed Zargar alias 'Latram'. And Masood only grew stronger since.