Pulwama aftermath: Pakistan recalls envoy for 'consultations', follows India's footsteps
Pulwama aftermath: Pakistan recalls envoy for 'consultations', follows India's footsteps
Feb 18, 2019, 01:44 pm
2 min read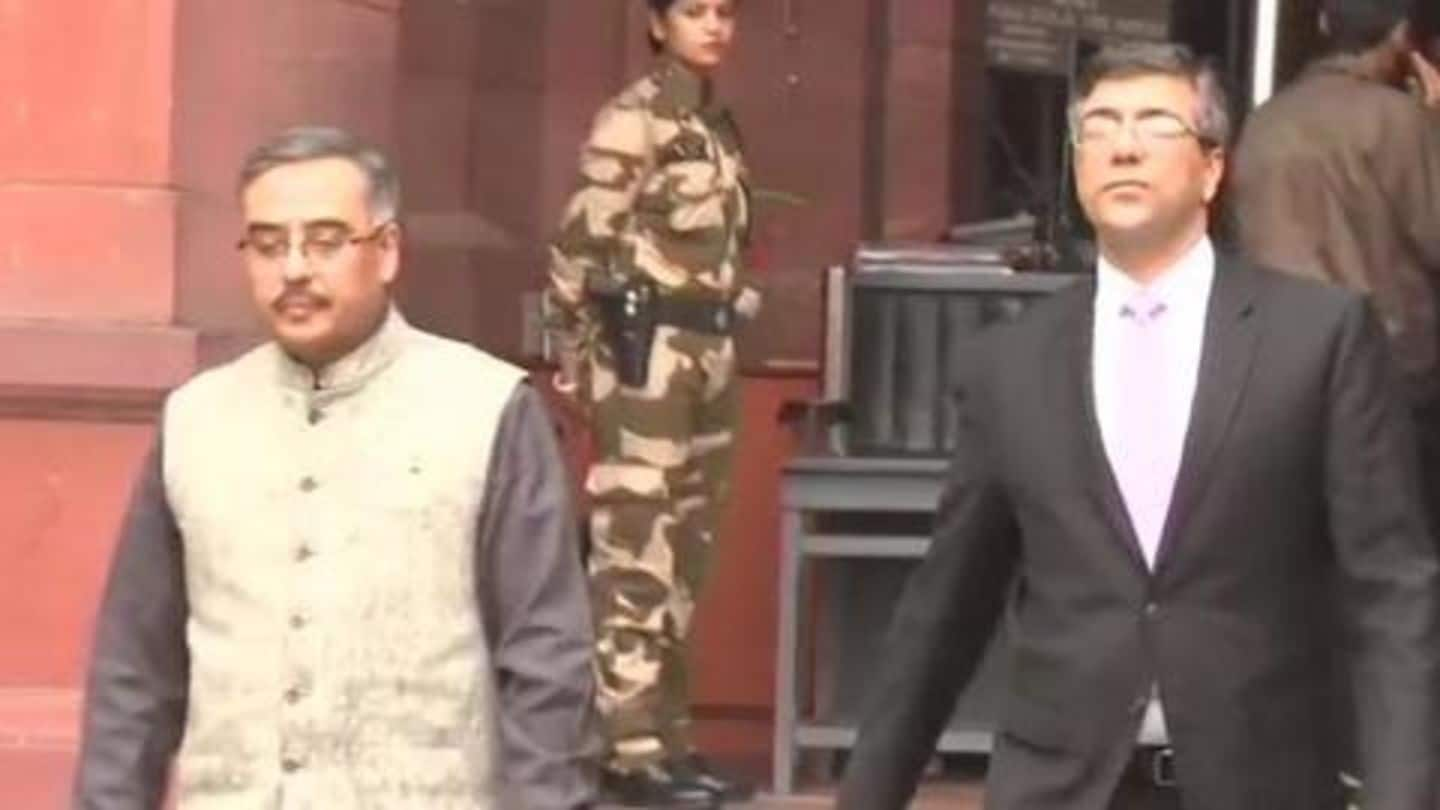 Days after India recalled its ambassador from Islamabad for consultations after the Pulwama attack, Pakistan did the same on Monday. Sohail Mehmood, Pakistan's ambassador to India, took a flight back home earlier today, a statement from the foreign office revealed. "We have called back our High Commissioner in India for consultations," tweeted Dr. Mohammad Faisal, the official spokesperson of Pakistan's foreign office. Here's more.
Amid strained ties, Pakistan recalls envoy
We have called back our HIgh Commissioner in India for consultations.
He left New Delhi this morning .

— Dr Mohammad Faisal (@ForeignOfficePk) February 18, 2019
Earlier, India summoned Mehmood to criticize Pulwama attack
In the vile Pulwama attack, for which Pakistan-based Jaish-e-Mohammed took responsibility, India lost 40 CRPF personnel. The entire nation went to mourning and government swung to action. On Friday, Foreign Secretary Vijay Gokhale summoned Mehmood to lodge a stern diplomatic protest. After the attack, the foreign ministry released a strong-worded statement berating Pakistan for giving full freedom to outfits like JeM.
Pakistan has allowed JeM to flourish, said India
"This terror group (JeM) is led by the Masood Azhar, who has been given full freedom by Government of Pakistan to operate and expand his terror infrastructure in territories under the control of Pakistan and to carry out attacks in India," the statement read.
Notably, Pakistan also summoned India's envoy to express disappointment
Following India's footsteps in diplomacy, Pakistan summoned Ajay Bisaria, India's ambassador to the country, on Friday. Reports claimed Pakistan expressed concerns on India's allegations and denied any complicity in the attack. Later, India asked Bisaria to return home for consultations. When he was asked for how long he will be in the country, Bisaria had said he didn't know.
Evidence be damned, Pakistan claims it wasn't involved
Despite JeM's confession, Pakistan has chosen to remain ignorant. While the country's Prime Minister Imran Khan hasn't released any statement, whatsoever, his ministers have been parroting the same standard reply. Pakistan minister Fawad Chaudhry claimed it was wrong to blame Pakistan for everything. Separately, foreign minister Shah Mahmood Qureshi said no one can browbeat Pakistan and asked India to give proofs to support theories.
Give us proofs, we will investigate: Pakistan minister
"Knee-jerk reaction from India is saddening. Blame-game achieved nothing in the past, and will not achieve anything now. If India has any evidence, it should share that with Pakistan, and we will investigate," Qureshi reportedly said.