Will look him in-the-eye and ask: Kathua rape accused-cop's fiancee
Will look him in-the-eye and ask: Kathua rape accused-cop's fiancee
Apr 15, 2018, 02:36 pm
3 min read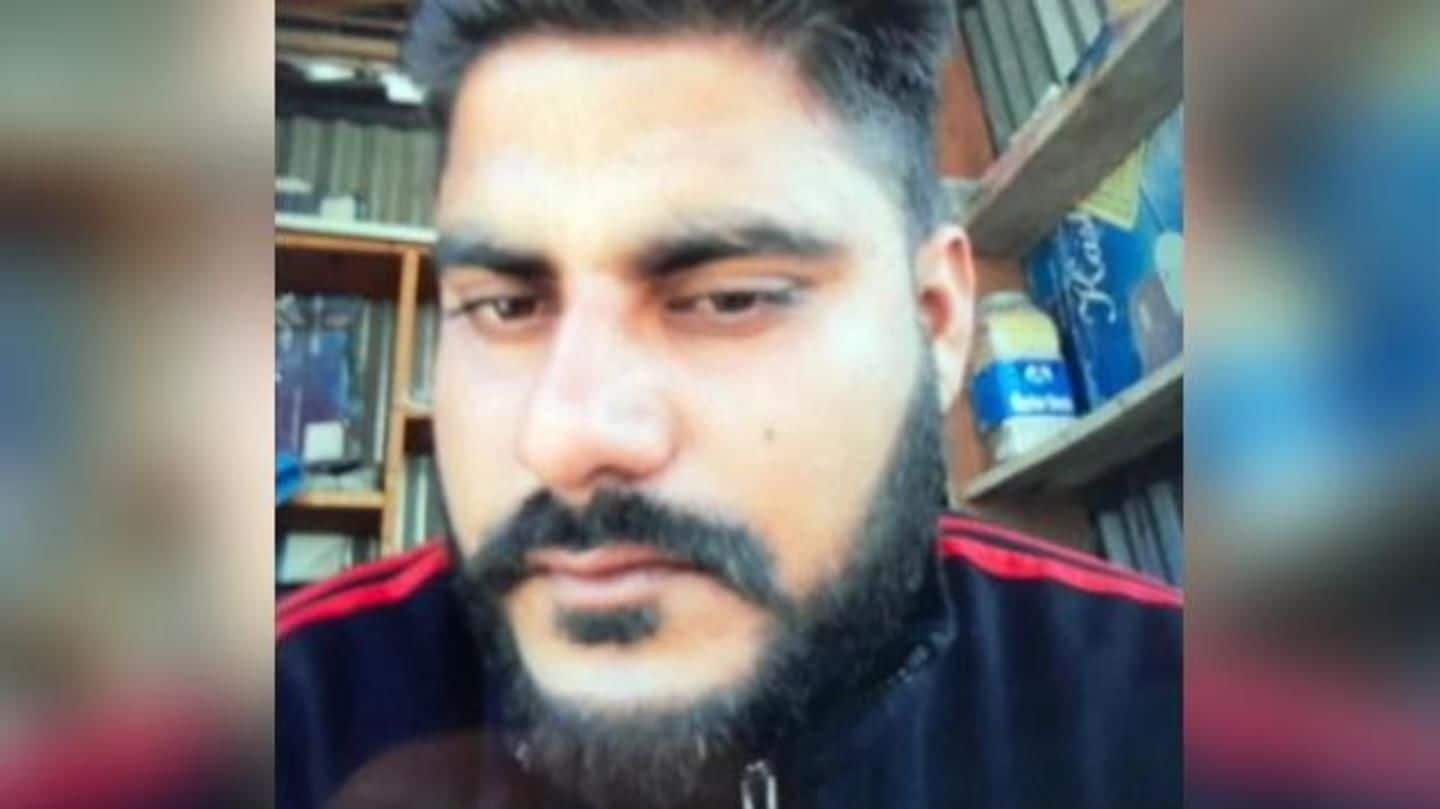 The chargesheet in the Kathua rape case names four cops. The role of one of them, Deepak Khajuria, evoked horror. Khajuria allegedly wanted to rape the eight-year-old "one last time" before she was killed. Afterwards, he tried to kill her by strangling her. But his fiancee, who has shared a few telephonic conversations with him, isn't convinced. His family too insists he's being framed.
The brutal rape the shook the nation
In Kathua, an eight-year-old was kidnapped, sedated, held captive, gangraped repeatedly for days and murdered brutally in January. The crime was meant to instill fear among the nomadic Muslim Bakarwal community and drive them out. PM Narendra Modi assured "no culprit will be spared."
Fiancee, who's seen Khajuria once, is unconvinced of his involvement
But Renu Sharma, who has seen Khajuria "only once and from a distance" on their engagement day, said he didn't come across like such a man on their telephonic chats. "He had requested that we chat over video, but I had refused. He didn't insist," she said. Twenty-four-year-old Sharma got engaged to 28-year-old Khajuria on December 7. They were to marry on April 26.
'I know he will be truthful to me'
"I don't know the reality," Sharma admits. "The truth will come out only if the CBI probes the case." But she wants to visit the jail where Khajuria is lodged so she can "look him in the eye and ask him if he really committed the crime. I know he'll be truthful to me." If he denies it, she'll wait for him, she says.
Khajuria's family alleges he was framed after confrontations
Khajuria's family, meanwhile, claims the Bakarwal community was trying to frame him. His sister recalls some months ago, Khajuria stopped Bakarwal women from grazing their goats in their fields. There was a confrontation, she said. His mother mentioned another incident during the Kathua protests, when he asked demonstrators not to block the road. "The leader set his eyes on him then and framed him."
J&K CM wants fast-track courts to expedite the trial
Now that Khajuria, son of a cop, has been sent to jail, his fiancee says she'll look for another match if he indeed committed the crime. J&K CM Mehbooba Mufti has requested the Chief Justice of Jammu and Kashmir High Court to set up a fast-track court to expedite the Kathua trial. The UN hopes "the authorities will bring the perpetrators to justice."