Incessant snowfall brings Kedarnath Yatra to a halt
Last updated on
May 08, 2018, 12:22 pm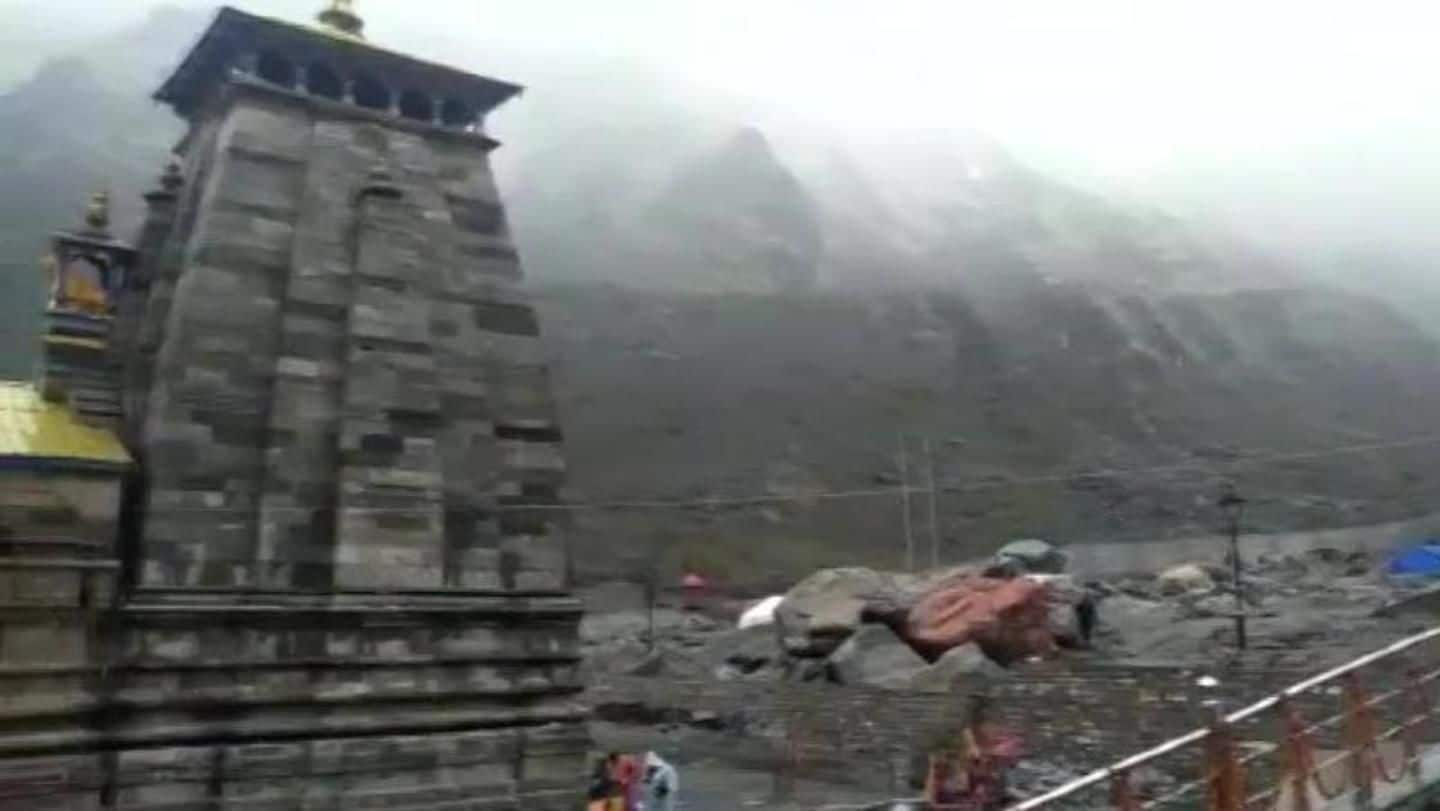 Incessant snowfall since last night has prompted authorities to temporarily halt the Yatra to Kedarnath in Uttarakhand, preventing devotees from moving beyond Linchauli and Bhimbali. Nearly half a dozen Congressmen including the former Chief Minister Harish Rawat, Rajya Sabha MP Pradeep Tamta, and local MLA Manoj Rawat were also stranded at the shrine due to continuing snowfall, said Rudraprayag's District Magistrate Mangesh Ghildiyal.
Pilgrims asked to wait at yatra halts
Pilgrims have been asked to wait at yatra halts like Bhimbali and Linchauli till the weather improves, the DM said, adding, there is a two-three inch of snow around the shrine at present.
Former CM Harish Rawat began his Yatra on Sunday
Accompanied by supporters, Harish Rawat began his trek to the shrine on Sunday to pay obeisance to Lord Shiva and to test what he termed as the truth of BJP's claims over reconstruction work carried out at Kedarpuri, the township around the temple. Ghildiyal said the Yatra has been put on hold only temporarily and will be resumed with improvement in the weather.