Unknown persons body-shame Kerala bride, spread rumors about her
Unknown persons body-shame Kerala bride, spread rumors about her
Feb 12, 2019, 09:23 pm
2 min read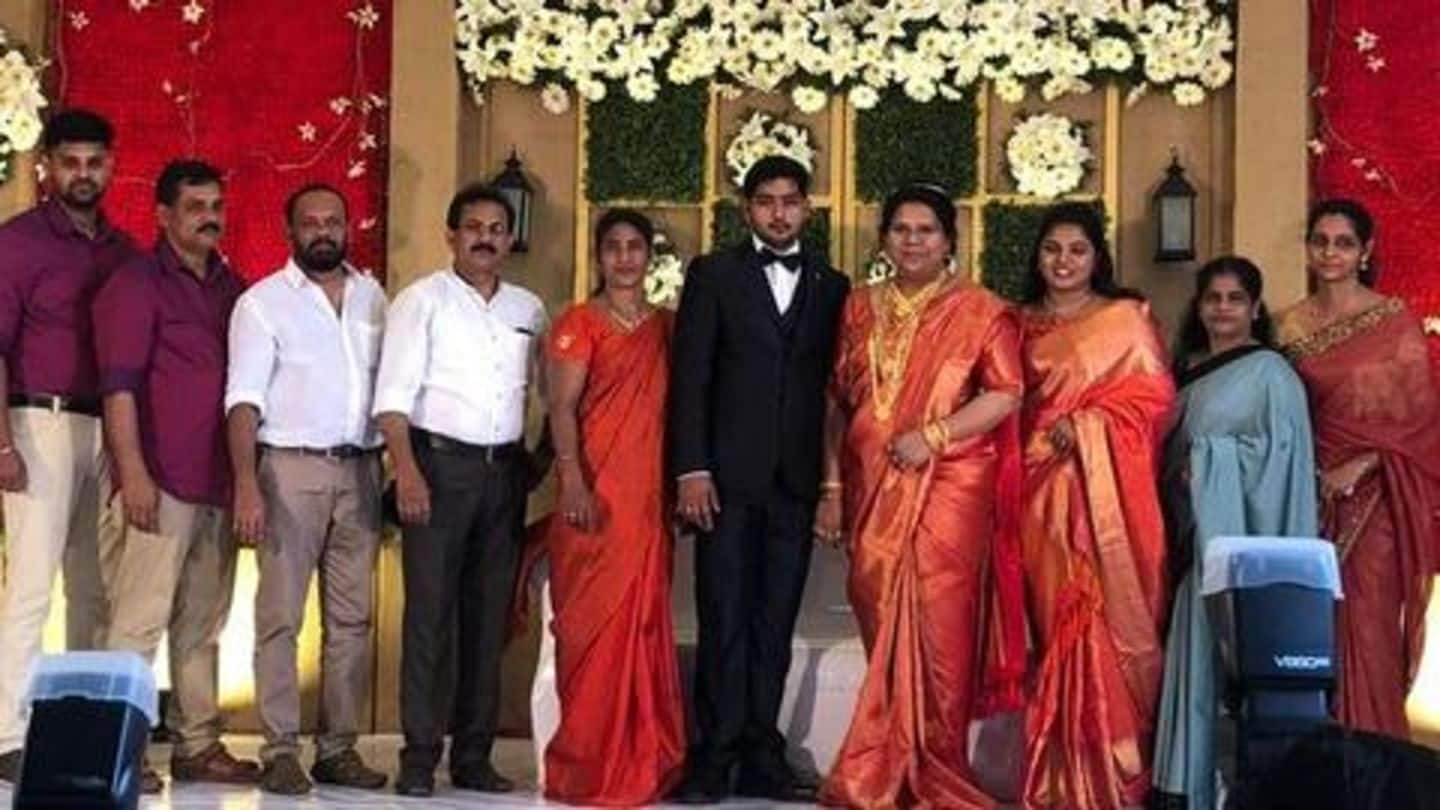 In a despicable incident, a Kerala woman was body-shamed by unknown people on social media after her recent wedding photo went viral. Juby Joseph, 27, married 29-year-old Anoop P Sebastian last week. Thereafter, their picture went viral where people made disgraceful comments claiming Juby was in her late 40s and gave Rs. 50 lakh as dowry. All this, based on a picture. Really, why?
Couple's picture was posted in matrimonial section of local newspaper
On February 4, Anoop and Juby tied the knot in a private ceremony with friends and family in Kannur. The newly married couple's picture was then published in the local newspaper's matrimonial section. As per reports, someone took the picture from the newspaper advertisement and shared it on social media posting vile and false information about the couple, for no apparent reason.
Rumor: Rich woman is 48, man is 25
The WhatsApp message with the couple's picture that was circulated read, "Woman's age 48...Man's age 25...Woman's asset worth Rs 25 crore...Dowry 101 sovereigns Rs 50 lakh...The rest will follow...A marriage that happened in our own Cherupuzha." Since then, the couple and their families were harassed through phone calls and messages from strangers, with many fat-shaming Juby using sexual overtones.
Police booked five people in the case
Finally, the couple lodged a police complaint. Following the complaint, the police booked five people in the case. The couple neither knows the accused personally, nor their motives behind spreading such rumors about them. According to a Times of India report, police said the case was of "body-shaming with the intention to harm a woman's modesty".
Netizens supported the couple; were disgusted with the harassment
Many netizens came out in support of the couple and were disgusted with the body-shaming harassment. "Jobless idiots doing what they do best...disturbing another person's peace of mind," wrote one. "Sick! Sick! Sick. When will such cheap crowd stop intervening into others business," wrote another.
Unfortunately, such incidents of body-shaming are not new. In October 2018, travel and food vlogger Sujith Bhakthan's wife was trolled and body-shamed on social media. Following this, Sujith lashed out at the critics and said, "Beauty lies inside. It's not only people with less weight who are beautiful. Everyone is beautiful in their own way." He added that he "liked" fat.