Kerala Floods: State on red alert, Kochi Airport shut
Kerala Floods: State on red alert, Kochi Airport shut
Aug 15, 2018, 04:59 pm
2 min read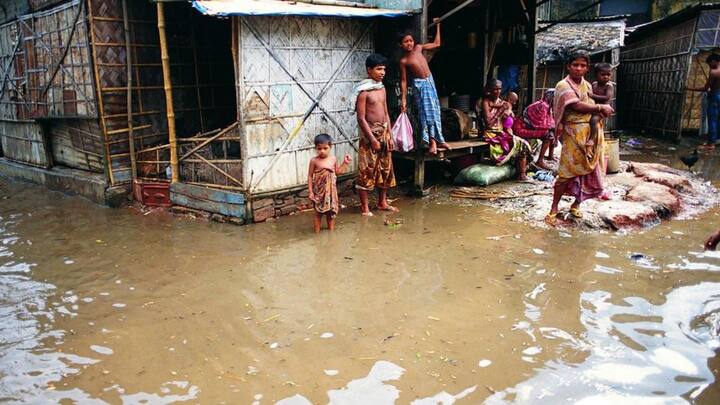 Since August 8, Kerala's situation has been constantly deteriorating. On Independence Day, the state sounded the red alert for flooding in all 14 districts and shut down the Kochi Airport till Saturday. The alerts were sounded shortly after CM Pinarayi Vijayan canceled Onam celebrations and diverted funds to disaster relief. Meanwhile, rains are expected to continue for the next four days. Here's more.
The flood situation in Kerala right now
As of the morning of August 15, a total of 33 dams, in a bid to combat rising water levels, had already opened their sluice gates leading to widespread flooding in adjacent areas. Adding to more chances of flooding, heavy rains with winds gusting up to 60kmph are expected in Thiruvananthapuram, Kottayam, Idukki, Ernakulam, Kozhikode, Kollam, Alappuzha, Pathanamthitta, and Thrissur districts.
The situation is particularly bad for Idukki, Ernakulam districts
The situation looks particularly bad for Idukki and Ernakulam districts. With the Mullaperiyar dam increasingly opening its shutters, the crisis in Idukki is deepening. Meanwhile, as of 11am, the Idukki reservoir was releasing 15 lakh liters of water per second, adding to the crisis. Ernakulam, which is bearing the brunt of the releases, is currently inundated on both the sides of the Periyar river.
At least 44 dead; 60,000 people in relief camps
Almost all rivers in Kerala are currently in spate, and landslides and floods continue to be reported from multiple areas in different districts. Over 10,000km of roads have been damaged or destroyed across Kerala, and thousands have been displaced. An estimated 60,000 people are now in relief camps, and the death toll has climbed to at least 44. Several people are missing too.
Thousands of crores worth of crops, property have been damaged
The spate of rains and flooding marks the worst such disaster in Kerala since 1924. Since the rains intensified on August 8, over Rs. 8,000cr worth of crops and property have been damaged, and that figure is expected to climb as the situation worsens.
IMD official explains reason behind heavy rainfall
Explaining the reason behind the rains, senior IMD scientist Dr Mrityunjay Mohapatra said, "Whenever there is a low-pressure system, the Southwest monsoon winds gather speed and try to reach the low-pressure area." As a result, moist winds crash into the Western Ghats and form clouds in country's Western part including Kerala, he added. Private weather forecaster Skymet agreed with IMD's prediction.