#BishopMulakkalCase: Protesting nun asked not to participate in church-related activities
#BishopMulakkalCase: Protesting nun asked not to participate in church-related activities
Sep 23, 2018, 04:57 pm
2 min read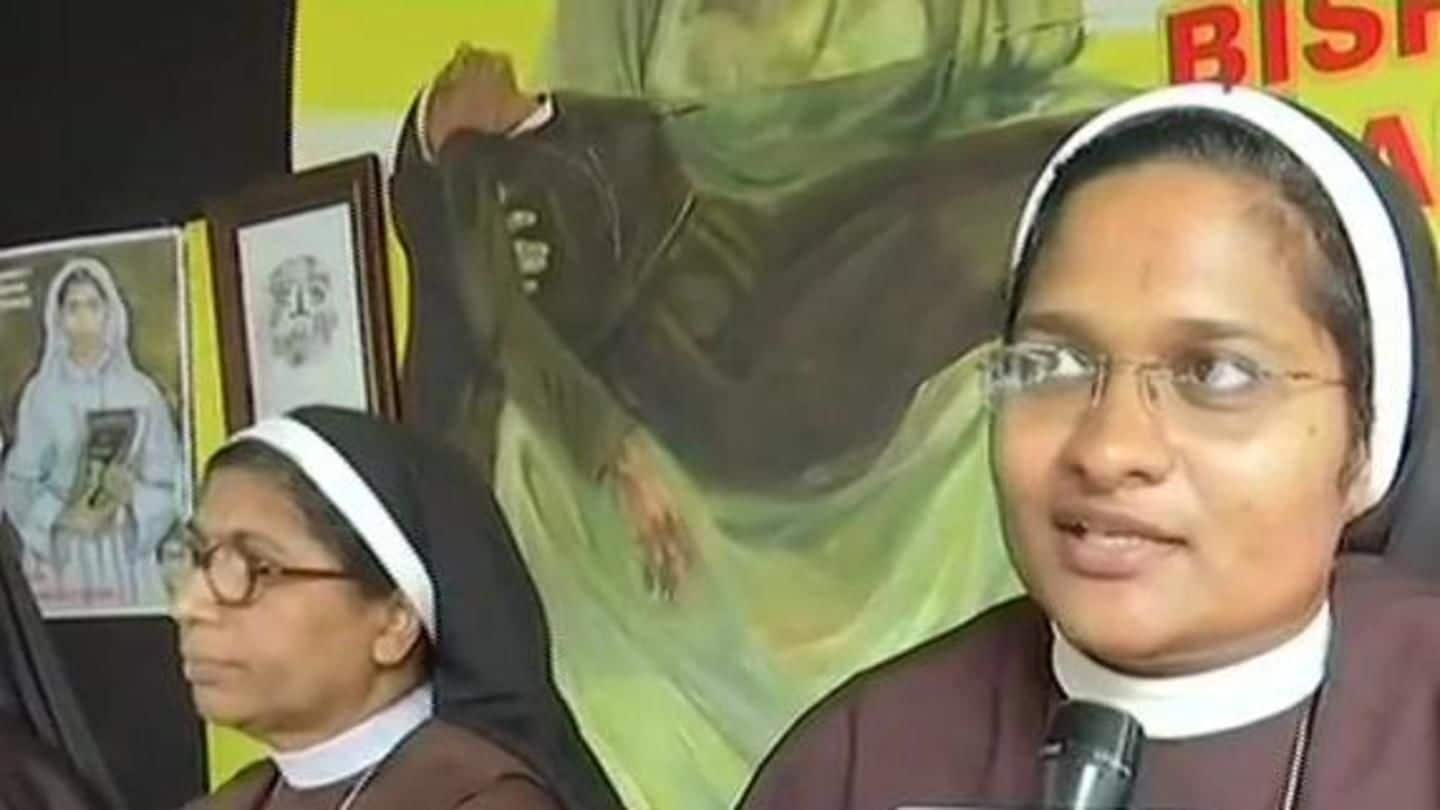 A nun belonging to the Syro Malabar Catholic church alleged she was asked to keep away from holding catechism classes, conducting prayers, and other church-related duties after she participated in a protest by nuns in Kochi demanding the arrest of rape accused Bishop Franco Mulakkal. Sister Lucy Kalapura claimed she was informed orally by Mother Superior not to participate in church-related activities. Here's more.
Bishop was arrested yesterday after three days of intense grilling
Five nuns protested near the Kerala High Court at Kochi for 13 days, demanding the arrest of the bishop who was accused of repeatedly raping a nun. There was support for the protest from various quarters and Sister Lucy had also expressed her solidarity. The bishop, Mulakkal, was finally arrested yesterday after three days of intense grilling by the Kerala Police.
Disciplinary action recommended against nun three months ago
However, protesting against Mulakkal clearly proved costly for Lucy, who claimed that she wasn't given any explanation for the decision. Meanwhile, media reports suggest that Mananthavady diocese had recommended disciplinary action against Sister Lucy three months ago for allegedly posting some statements against the church on social media, purchasing a car through a loan, and not wearing the nun's attire at a public function.
Restraint order issued only for participating in protest: Nun
Sister Lucy denied the charges, saying the restraint order against her was only for participating in the protests at Kochi. "I feel saddened that I have been asked to stay away from church duties," Sister Lucy said. "I have done no wrong nor said anything against the church," she said, adding she would be happy if the church clarified where she had erred.