Ghaziabad: Laptop in sleep mode starts fire in flat
Ghaziabad: Laptop in sleep mode starts fire in flat
Written by
Shubham Sharma
Nov 28, 2019, 01:59 pm
2 min read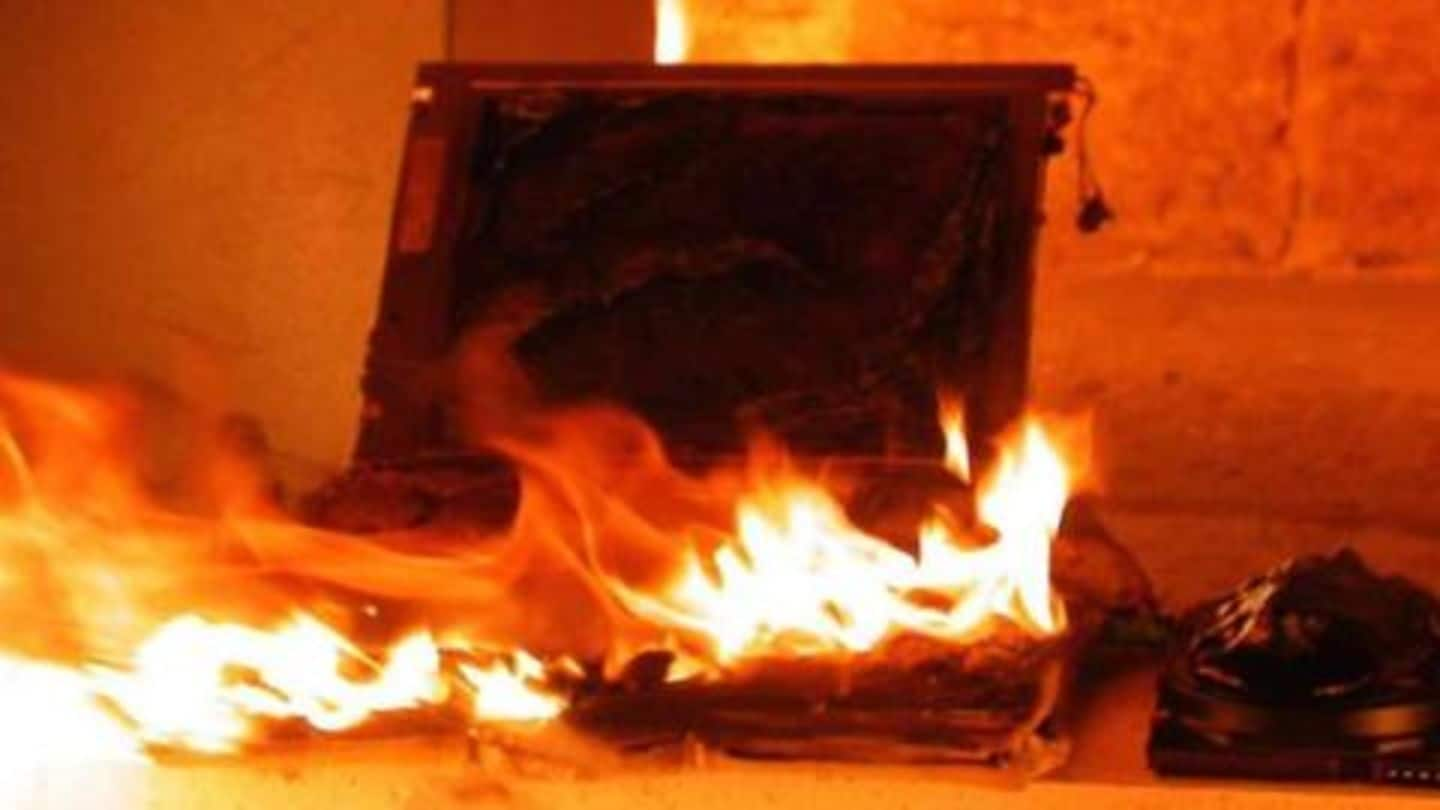 In a major incident, a 26-year-old man had a narrow escape after his laptop exploded on the bed. Rahul Singh, who hails from Etah, was asleep when the device burst into flames, putting his bed on fire. However, luckily, he woke up in time and managed to escape from the window of his flat's bathroom, nearly saving his life. Here's what went down.
Laptop caught fire when Singh was asleep
On Tuesday morning, Singh returned from his night shift, used his laptop, and then went to sleep. He left the notebook (in sleep mode) on the bed itself. However, an hour later, he woke up with a sensation of choking and found the flat was filled with smoke. "The portion of the mattresses where I had kept my laptop was on fire," he added.
So, he rushed to the bathroom to save himself
After finding the bed on fire, Singh rushed to the bathroom to get some air. He then tried to leave the flat, but the smoke was so thick that he couldn't find the key to unlock the door to leave. So, he escaped from the bathroom window of his seven-storey flat; he then jumped on the beam and called for help.
Here's how Singh described the whole situation
"My wife had left for work by then after locking the flat from outside," Singh said adding that "I opened the window of the bathroom and saw a beam on the opposite side. I jumped on to the beam and raised the alarm."
Then, fire department put out the fire, rescued Singh
After hearing Singh's call, society residents called the fire department for help. Soon, they broke into the flat, doused the fire, and rescued Singh from the beam with the help of ropes. According to Sunil Kumar Singh, the chief fire officer, Singh suffered scratches while trying to escape from the small window but that was his only option to save himself.
No word on how the laptop caught fire
While everyone thinks the fire broke from the explosion of the laptop kept on the bed, it remains unclear why or how the machine (brand not named) exploded in the first place. The most common reason for a laptop/smartphone explosion could be overcharging/overheating of the battery. But in this case, it remains unclear if the notebook was plugged when he went to sleep.