Man attempts pregnant wife's delivery watching YouTube videos, she dies
Man attempts pregnant wife's delivery watching YouTube videos, she dies
Jul 27, 2018, 05:44 pm
2 min read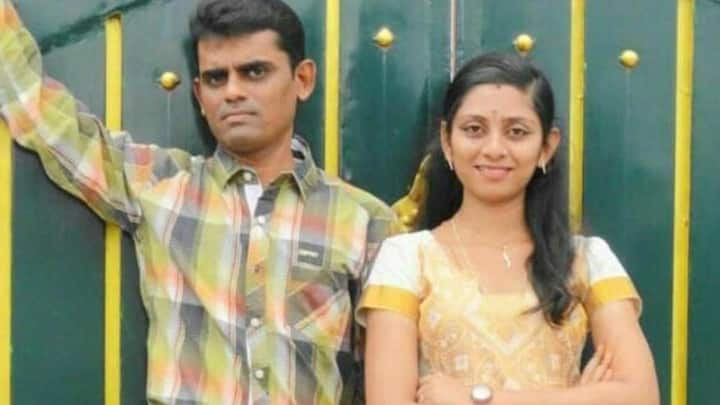 In Tiruppur, Tamil Nadu, a 28-year-old woman named Krithiga died after her husband Karthikeyan tried to deliver their baby watching YouTube videos. The unfortunate incident happened on July 22, but caught media attention only recently. After delivering a baby girl, Krithiga died due to heavy blood loss. A police complaint has been filed against Karthikeyan at Nallur Police Station. Here are the details.
Karthikeyan was aided by two friends in delivery
When Krithiga went into labor, Karthikeyan called his friends over to deliver the baby. A police official said, Karthikeyan's friend Praveen and his wife Lavanya constantly spoke about natural and ancient treatment with him. Aided by them, Karthikeyan delivered a baby girl, but soon Krithiga collapsed. She was rushed to a government hospital where she was declared brought dead.
Couple had one child, didn't inform doctors about second pregnancy
The authorities learned about Krithiga's case through doctors of the government hospital. On inquiry, her father Subramanian revealed more details about the case. The police has booked Karthikeyan, Lavanya and Praveen, for attempting this and denying the pregnant woman medical assistance. Notably, Krithiga and Karthikeyan have a three-year-old and decided not to visit doctors during the second pregnancy.
Meanwhile, state health minister warned against such actions
Dr C Vijaya Bhaskar, state health minister of Tamil Nadu, said those attempting such risky practices will be punished severely. "Government hospitals provide top class treatment in Tamil Nadu when compared to other states. It is unacceptable to try home-deliveries," Bhaskar said. On a related note, Maternity Mortal Rate in Tamil Nadu is 62. This is an improvement, considering it was 111 in 2004-2006.