Meghalaya: Illegal mine owner arrested; no word from trapped miners
Meghalaya: Illegal mine owner arrested; no word from trapped miners
Written by
Shiladitya Ray
Dec 16, 2018, 06:57 pm
3 min read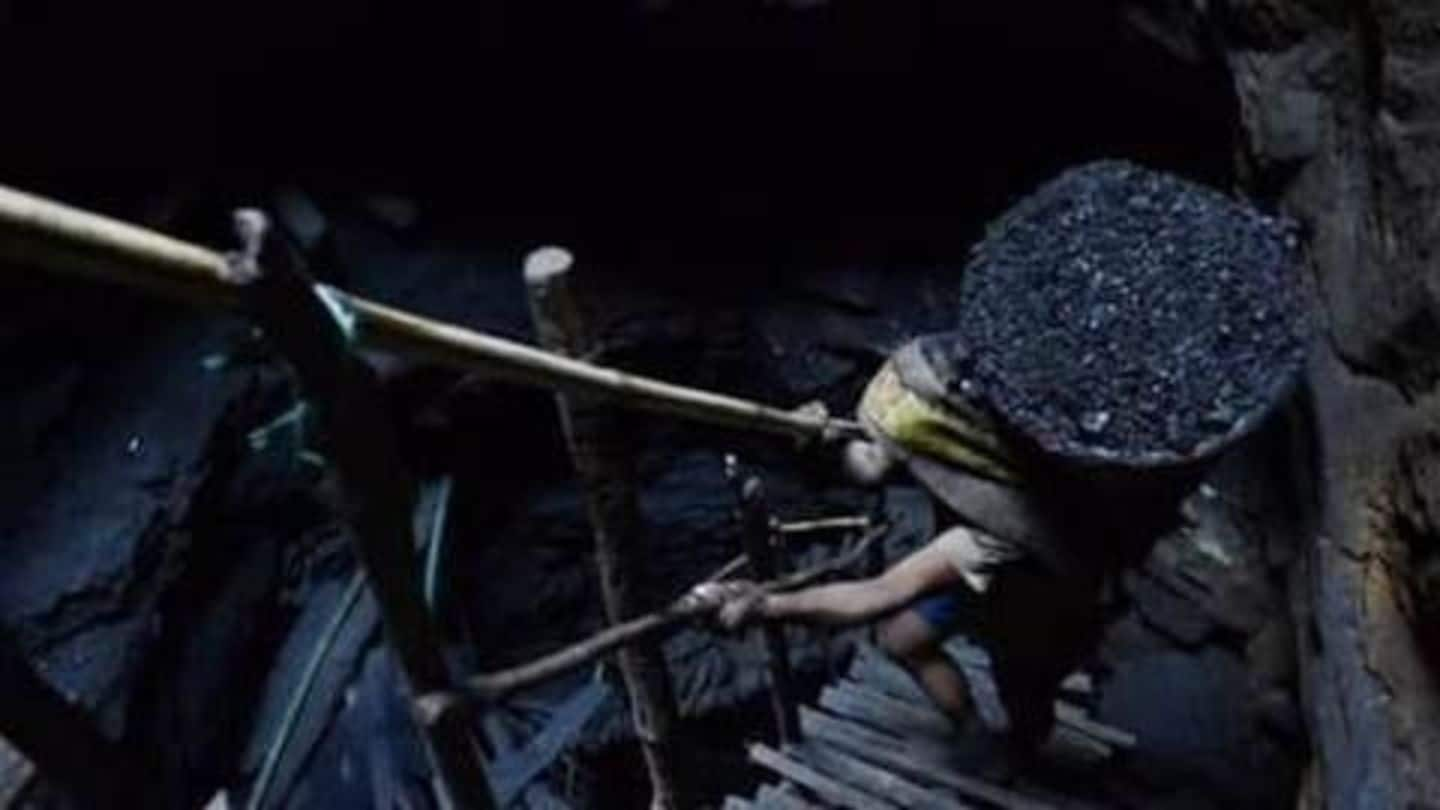 A couple of days after it was reported that 13 miners had been trapped inside an illegal 'rat hole' coalmine in Meghalaya, the owner of the illegal mine has been arrested by the police. As for the trapped miners, hope seems to be fading as days have passed since the incident and rescue forces are yet to locate them. Here's more.
The mine collapse was reported on Thursday
The mine in question is located in Meghalaya's East Jaintia Hills district, near the Lytein river in Ksan village. Reportedly, the miners had started work on the illegal mine around five days ago. Then, on Thursday, while the miners were digging, overflowing water flooded the insides of the mines and it collapsed, trapping them inside. It's believed miners accidentally breached an old, flooded mine.
The mine owner was arrested late on Friday night
Then, on Friday night, police closed in on the illegal mine's owner and nabbed him. Jrin Chullet aka. Krip Chullet was arrested after police raided his home of Norwan. However, one of his accomplices, James Sukhlain, is absconding, and police have launched a manhunt to nab him. Cases have been registered against Chullet under the Indian Penal Code and other relevant acts.
Despite SDRF, NDRF efforts, miners have not been found
As it stands, despite concerted efforts by the State Disaster Response Force (SDRF) and the National Disaster Response Force (NDRF), the miners have not been located. Reportedly, the rescue task is becoming increasingly onerous, as navigating the labyrinthine passages made in rat hole mines is difficult. As per latest reports, more state-of-the-art equipment has been brought in to aid search and rescue efforts.
Incidents like this seems to be common in Meghalaya
Notably, this isn't the first such incident in recent times. In February 2014, four miners were killed inside an illegal mine in Garo Hills when its walls collapsed. In December 2013, five miners died when the cable contraption carrying them down into an illegal mine in Jaintia Hills broke. Even earlier, in 2012, 15 miners got trapped in an illegal mine in Garo Hills. There bodies were never found.
Large-scale illegal mining began around three decades back
Mining on coal by hand is common in Meghalaya, which has over 640 million tons of coal reserves. However, while mining by hand dates back centuries, large-scale illegal mining by private land-owners and local communities began around three decades ago. Miners who work in such illegal rat hole miles bear extreme risks. Often, minors are also employed to carry out work inside mines.
Despite the NGT ban, such illegal mining continues
Given the unscientific nature of illegal rat hole mines, and risks involved for miners, the National Green Tribunal (NGT), in 2014, had issued a ban on such mines. However, the ban seems to have been barely implemented, and many are of the opinion that bureaucrats, police, and the coal mafia are all complicit in keeping such illegal mining activities alive.