India needs safe-and-fast railways, not expensive bullet train: 'Metro Man'
India needs safe-and-fast railways, not expensive bullet train: 'Metro Man'
Jul 01, 2018, 01:43 pm
3 min read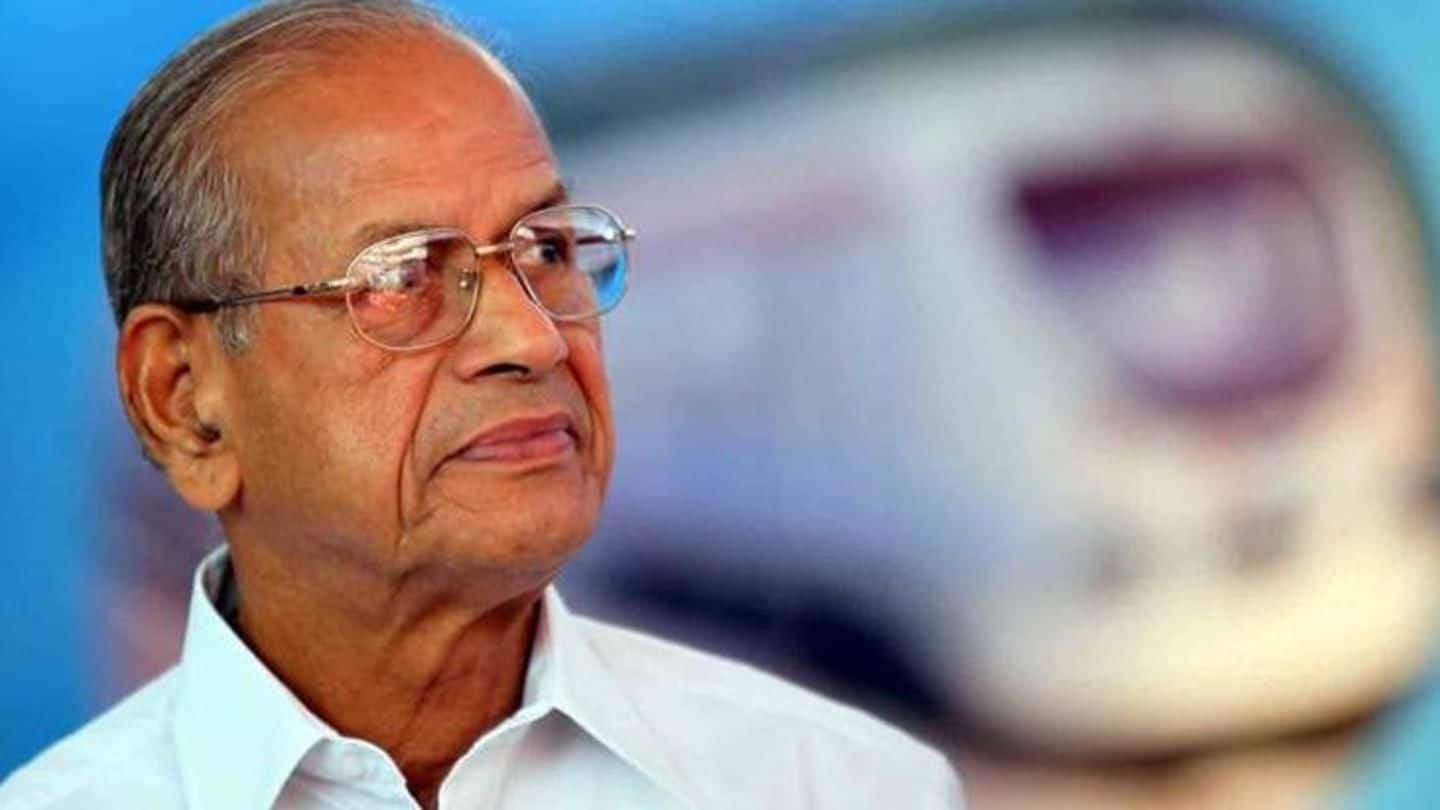 Last September marked a landmark in India's transportation system: the Mumbai-Ahmedabad bullet train project, the country's first, was launched. But this is not what India needs, 'Metro Man' E Sreedharan believes. It will be restricted only to the elites owing to its costs, he added. Instead, people need a safe, modern and fast rail system, but unfortunately, Indian Railways hasn't made satisfactory progress, he rued.
A brief introduction to the Metro Man
Sreedharan was the driving force behind the Delhi Metro project. Throughout his career, he has worked with the Kolkata Metro, Cochin Shipyard Limited and Konkan Metro, and is known for fast and efficient completion of projects. Sreedharan has been roped in as advisor for Kochi Metro, Lucknow Metro and Jaipur Metro. Currently, he's involved in standardization of India's metro rail system.
'Delhi Metro triggered a metro revolution in the country'
Talking to HT about his achievements, Sreedharan said it was the Delhi Metro which "set a standard and triggered a metro revolution in the country." "Within 20 years, it has reached a size of 260km and is the fastest growing metro in the world," he beamed, adding he's proud of the "work culture" of Delhi Metro too. "Today, there are 13 metros under construction."
'Standardization will increase efficiency, reduce costs considerably'
"I've been pushing for standardization and indigenization of metro services for long. It's a welcome move. With standardization, efficiency will rise and costs will be reduced considerably. We can manufacture coaches and other parts indigenously. We can convert metro into a 'Make in India' project."
'Indian Railways is 20 years behind those of advanced nations'
At the same time, the Railways has lagged behind, Sreedharan feels. "Apart from bio-toilets, there's no technical upgradation." "In fact, the average speed of most prestigious trains has come down. Punctuality is worst- officially 70%, actually less than 50%." Safety records haven't improved either, he said. "Almost 20,000 lives are lost on tracks yearly. I feel Indian Railways is 20 years behind those of advanced nations."
'Bullet train highly expensive, beyond the reach of ordinary people'
The bullet train won't do much to improve the situation, Sreedharan believes. "Bullet trains will cater only to the elite community. It is highly expensive and beyond the reach of ordinary people. What India needs is a modern, clean, safe and fast rail system."
'Thorough course correction necessary in India'
Overall, Sreedharan isn't patient "at the pace with which the country is progressing." "Even after 70 years of independence, one-third of our population lives below the poverty line." There's been a "steep decline in ethics, values and principles in the country." "Political ambitions lead our leaders today and not values and righteousness." "A thorough course correction is necessary," he said.