Mewat teen hangs herself after alleged gangrape by eight men
Mewat teen hangs herself after alleged gangrape by eight men
May 03, 2018, 09:12 am
2 min read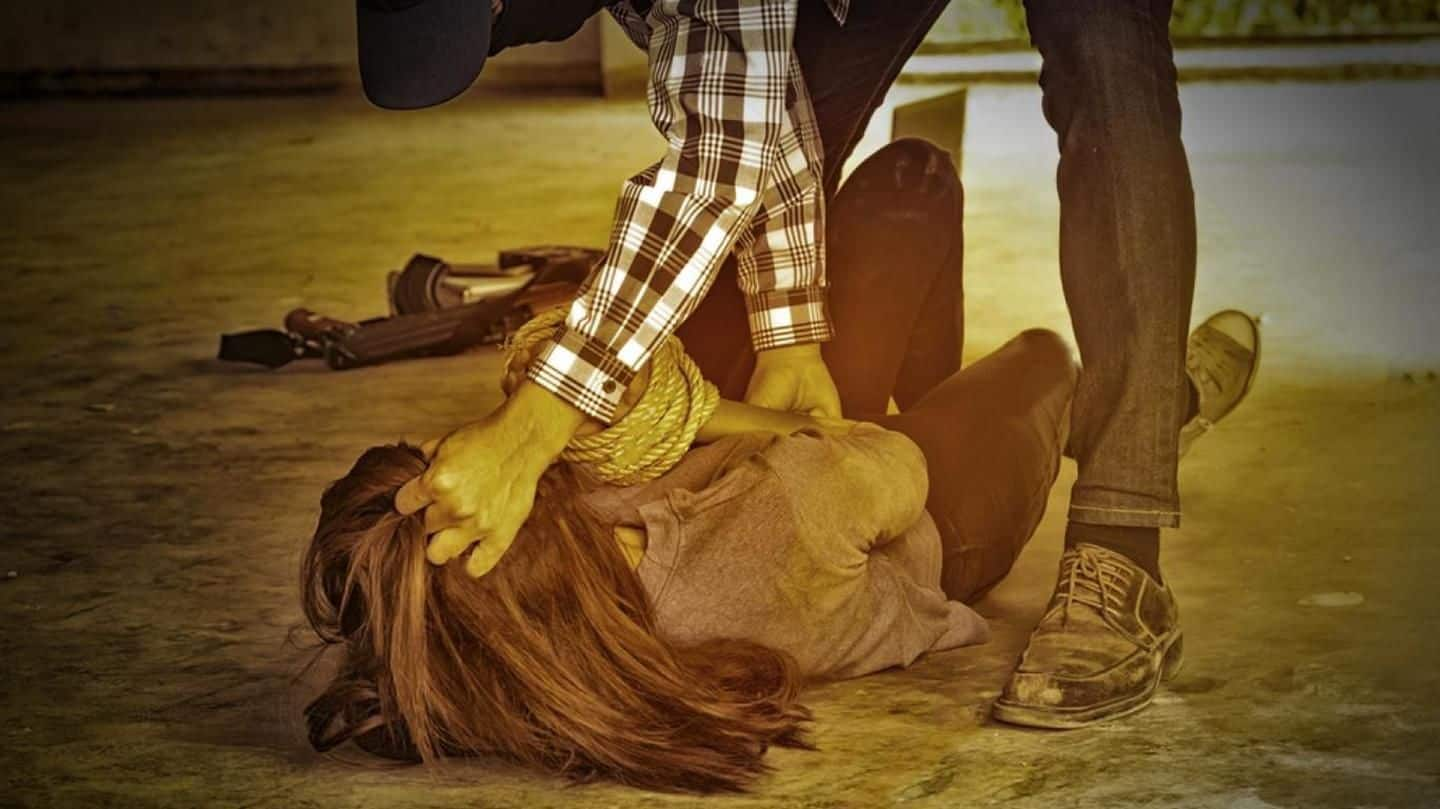 A 17-year-old girl in Haryana's Mewat hung herself at her home yesterday after allegedly being abducted by eight men, gangraped, and then left to die. Locals managed to rescue her, but her family was reportedly being pressurized by the "influential families" of the accused to drop the case. Her parents said the men had been stalking her since before. All eight have been booked.
The men abducted her from home when she was alone
The crime took place in Khor Basai village Monday night. The girl's parents had gone out to visit a relative, when the eight men, all from the same or nearby villages, reached her house on two motorbikes and a car. They allegedly took her to a secluded area near Mohan road, then gangraped her. Afterwards, they fled, leaving her to die.
Victim identified all eight accused before death
An acquaintance found her in an unconscious state the next morning and took her home. The family says they tried to counsel her and approached police, but she hung herself after they left for work Tuesday. Before her death, she identified the accused, her father said, based on which an FIR was lodged against Aqram, Ikraam, Irshaad, Jamshed, Marul, Mubarik, Naasir and Wasim.
Family alleges accused pressurizing them to withdraw complaint
The family alleged the accused belong to well-off families, who were trying to get them to withdraw the complaint. "We are in trauma. My wife hasn't uttered a word since we saw her hanging," her father said. The police, who are awaiting her autopsy report, are meanwhile conducting raids to nab the men, who have been booked for rape, abduction and abetment to suicide.