#MeToo: MJ Akbar raped me, journalist speaks out after years
#MeToo: MJ Akbar raped me, journalist speaks out after years
Nov 02, 2018, 03:52 pm
5 min read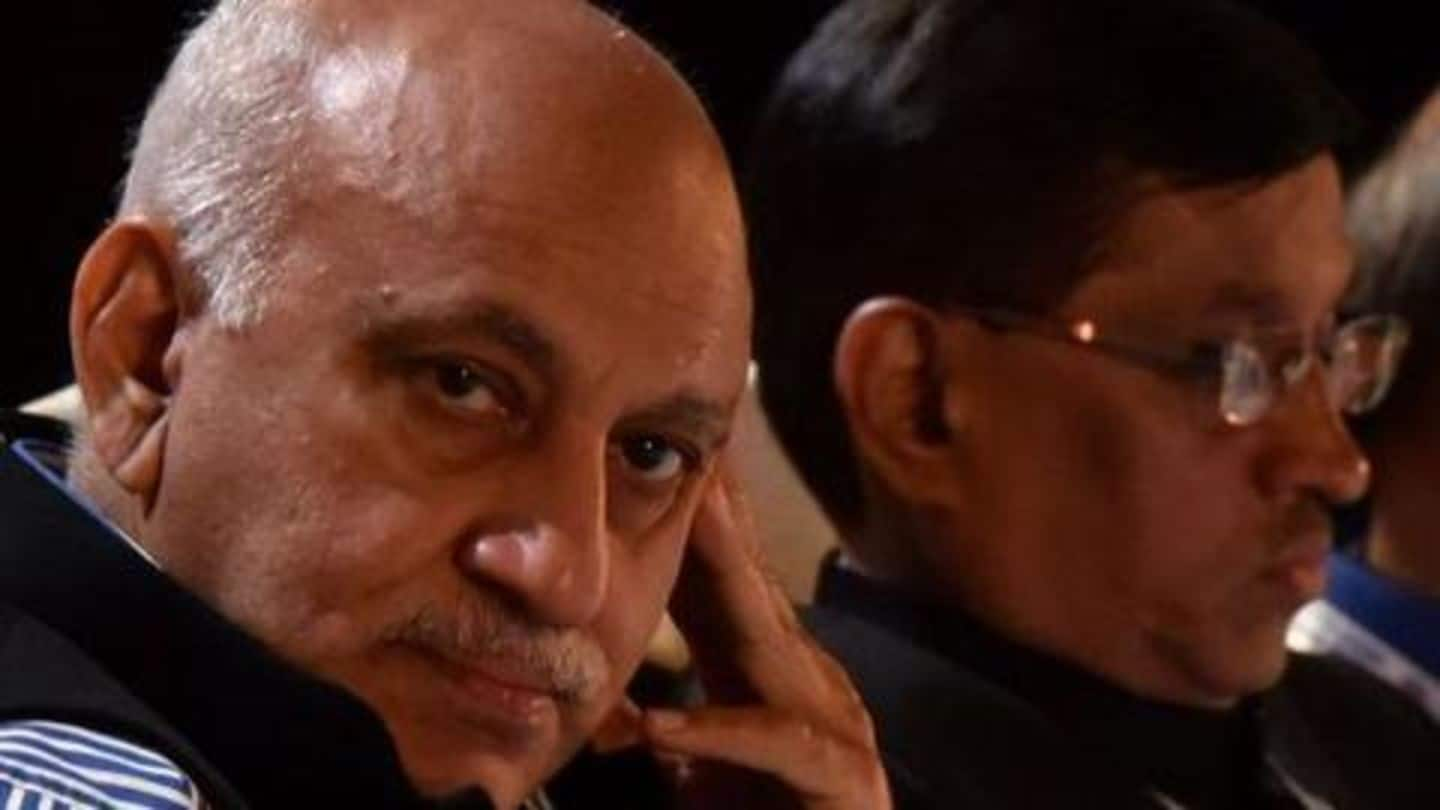 Embattled MoS of External Affairs MJ Akbar has been accused of sexual assault by at least 20 women in the last few weeks, and now a journalist has alleged he raped her years ago. In a brave account for The Washington Post, journalist Pallavi Gogoi explained what happened when she worked with 'celebrated journalist' Akbar at Asian Age. Here's her horrific story.
For 23 years, Gogoi kept quiet, but not anymore
Gogoi, who lives in the US and is the chief business editor of NPR, started by writing that details of Akbar's assault affected her. She wrote she shelved the memories for 23 years but on learning, he still held office despite a slew of charges, she was impacted. Gogoi wrote her friends and husband knew what happened, and she has now decided to speak up.
Gogoi joined Asian Age at 22, was star struck
At 22, Gogoi joined the Asian Age. Back then, Akbar, who was in his 40s, was an iconic journalist. He was the author of two books. Gogoi said the crowd of Asian Age, which consisted of women fresh out of college, was star-struck. Akbar showed off his success frequently and shouted at them. Gogoi took the verbal abuse thinking she was learning from the best.
Akbar kissed Gogoi when she went to his office
Soon Gogoi was made the editor of the op-ed page. She was 23 and the responsibility was huge. As part of her job, she had to call up columnists like Jaswant Singh, Arun Shourie, and Nalini Singh. The job she loved turned ugly in 1994 when she went to Akbar's cabin to show him the page. He appreciated her effort and then forcibly kissed her.
Months later, Akbar harassed Gogoi again, this time in Bombay
'Red-faced, confused, ashamed, and destroyed' Gogoi rushed out of his office and confided in her colleague Tushita Paul (Notably, Paul has also accused Akbar of harassment). The second incident happened in Bombay a few months later. Akbar called Gogoi to her room at Taj hotel to see layouts. He attempted to kiss her, she fought him and he scratched her face.
For an assignment, Akbar told Gogoi to come to Jaipur
On returning to Delhi, Akbar threatened Gogoi if she resisted she might lose her job. She kept working anyhow. Soon she got an assignment to cover a story of an inter-caste young couple who were hanged by family members. The assignment was to end in Jaipur. "Akbar said I could come to discuss the story in his hotel in Jaipur, far from Delhi," she wrote.
Akbar ripped off her clothes and raped her
At the hotel room, Gogoi fought Akbar's advances but to no avail. "He was physically more powerful. He ripped off my clothes and raped me," she wrote. She added she kept quiet and didn't go to police thinking no one would believe her. "I blamed myself. Why did I go to the hotel room?" she recalled. For the next few months, he continued abusing her.
After raping her, Akbar's grip on her tightened
Gogoi's horror didn't end there. Akbar continued to coerce her. "For a few months, he continued to defile me sexually, verbally, emotionally," she wrote. In the newsroom, when he saw her talking to a male colleague he would get furious. Gogoi added she can't explain why she kept quiet, or why she didn't tell her parents or why she didn't quit.
Gogoi was sent to London but it didn't get better
Impressed by the way Gogoi covered the 1994 Karnataka elections, Akbar told her he would send her to US or UK. She was elated thinking that the abuse would finally end. But the truth was he wanted her in London so he could prey on her whenever he wanted. Gogoi recalled once the possessive Akbar physically hit her in office after he saw her talking to someone.
After keeping up with the abuse, Gogoi finally quit
Gogoi shared the details with Paul and another friend of hers, Suparna (who is currently the resident editor of Asian Age). She also spoke to her mother and sister but didn't share details. Understanding she was upset, her family asked her to return. Later when Akbar summoned Gogoi to Bombay, she left the job. This time for good, she wrote.
Gogoi's hardwork got her jobs at reputed media organizations
"I got a job as a reporting assistant, working on the overnight shift at Dow Jones in New York. My own hard work, perseverance, and talent led me from Dow Jones to Business Week, USA Today the Associated Press and CNN," she wrote.
I have nothing to gain from this, tells Gogoi
At the end of the long piece, Gogoi wrote she has nothing to gain from speaking up. It is only going to hurt her closed ones, or she might be served with a legal suit. But she chose to break the silence for all the women, as she knows what it's like to be victimized by powerful men, and not let it define them.
Meanwhile, Akbar's lawyer says his client denies the charges
When The Post reached out to Akbar, his lawyer Sandeep Kapur said, "My client states that these [incidents and allegations] are false and expressly denied."