Arunachal MP suggests dredging of Siang river to prevent floods
Arunachal MP suggests dredging of Siang river to prevent floods
Written by
Anjana Raghav
(PTI desk)
Sep 16, 2018, 04:20 pm
2 min read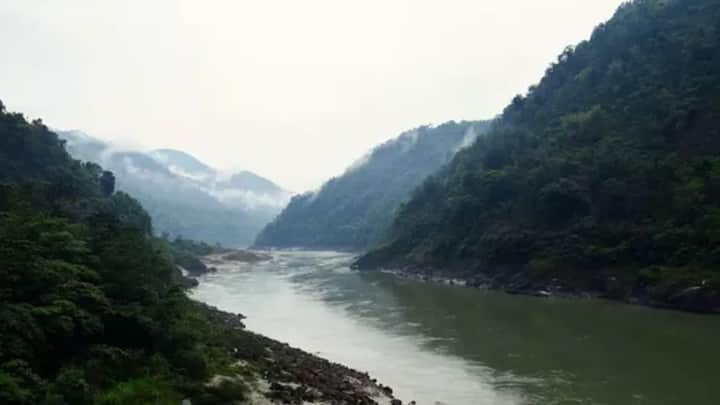 Lok Sabha MP from Arunachal Pradesh, Ninong Ering, has suggested to the Center for dredging of the Siang river to solve the recurrent flood and erosion problems in the downstream areas of Arunachal Pradesh and Assam. The Siang river is called Tsangpo in China and Brahmaputra in Assam. The Congress MP from Arunachal East constituency wrote a letter to Prime Minister Narendra Modi.
Large-scale soil erosion poses serious threat to people: MP
In the letter, Ering apprised Modi of the large-scale soil erosion taking place along the banks of Siang river in East Siang district which has posed a serious threat to the lives of people in riverine areas.
Initiate preventive measures to solve flooding, erosion: MP to Modi
With Siang river in spate and flowing above danger level, the MP expressed deep concern over large-scale siltation in the riverbed and soil erosions in downstream areas of Borguli and Serum villages under Mebo sub-division and Pertung, Sika-Bamin and Sika-Tode in Pasighat area. Ering pleaded the PM to initiate preventive measures to solve flooding and erosion of downstream areas.
Preventive measures suggested by Ering
Preventive measures suggested by Ering include dredging of Siang river from Rengging to Oiramghat in Assam, construction of embankments along both banks of the river till Oiramghat, and initiating dialogue with China on the release of water from the dams in Yarlung Zangpo in Tibet.