Mumbai: Man booked for sexually abusing a dog
Mumbai: Man booked for sexually abusing a dog
Mar 20, 2021, 06:00 pm
2 min read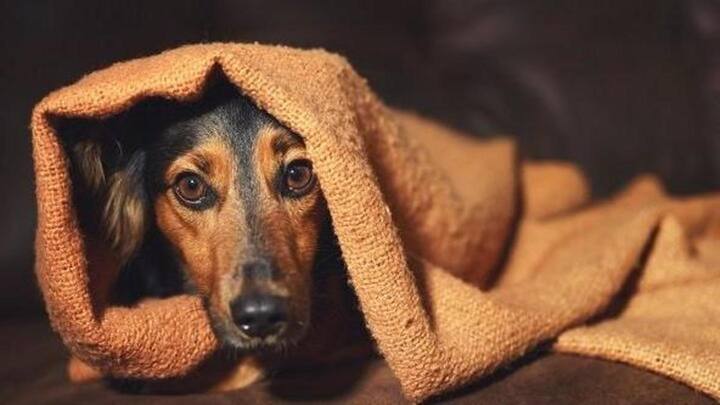 A man in Mumbai has been booked by the police for allegedly sexually abusing a dog. The accused, said to be in his early 20s, has been identified as Toufeek Ahmad, who works as a hawker in the Santracruz area of the city. The incident came to light after it was captured on a CCTV installed in the locality. Here are more details.
FIR lodged at Vakola Police station
The complaint against Ahmad was filed by Savita Mahajan, the chairperson of Animal Rescue and Care Trust, at the Vakola Police station. She said they have submitted all the electronic evidence, including CCTV footage of the incident, to the cops. "We thank Assistant Commissioner of Police, Sudhir Kudalkar and Police Inspector Mithun Patil for cooperating in this case for lodging the FIR," she said.
Accused has left Mumbai for his native place in UP
"The accused man is a hawker who sells bread in the locality. In the CCTV video he is clearly seen raping the dog," Mahajan told The Times of India. "After the FIR was lodged this week, the Vakola Police went to his local address to nab him. However, he has reportedly left for his native place in Uttar Pradesh," she was quoted as saying.
Ahmad booked under Section 377 of the IPC
According to the Vakola Police, the FIR against Ahmad has been registered under Section 377 (unnatural sex) of the Indian Penal Code (IPC) and Section 11 of the Prevention of Cruelty to Animals Act. The incident has come just days after a 68-year-old man was arrested by the DN Nagar Police in Mumbai for allegedly raping a female dog in the Juhu Galli area.
Fourth such case in the past six months
According to reports, this is the fourth case of sexual abuse with dogs in Mumbai in the past six months. In October last year, two people were arrested in separate cases for raping dogs in the city.