#MuzaffarpurShelterCase: SC calls details 'horrifying', wants Thakur out of Bihar
#MuzaffarpurShelterCase: SC calls details 'horrifying', wants Thakur out of Bihar
Oct 25, 2018, 07:55 pm
2 min read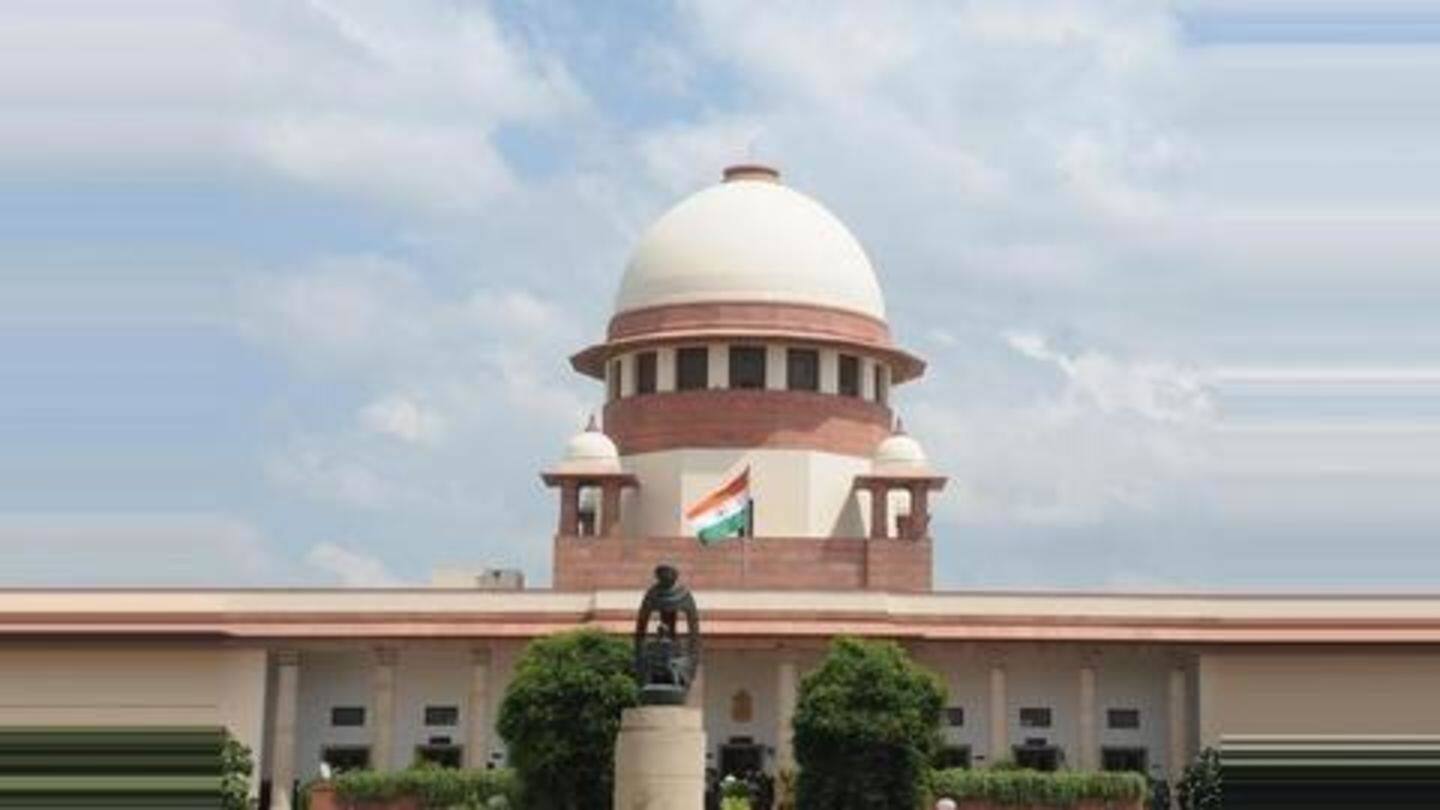 The Supreme Court on Thursday said the details highlighted in CBI's status report on the Muzaffarpur shelter home case were horrifying and scary. The bench headed by Justice Madan B. Lokur, which was perusing the report said, "What is this going on? This is horrible". As many as 30 girls were raped inside the state-funded shelter home which was run by Brajesh Thakur.
Backstory: Muzaffarpur's incident brought shame to the nation
The rampant abuse in the shelter home got attention after TISS filed a report. Upon investigation, harrowing details emerged. The girls were raped, starved, beaten and even killed inside the shelter home. The victims alleged one of the inmates was murdered for protesting abuse and was buried there itself. Earlier this month, a CBI team dug 5 skeletons from a cremation site in Sikandarpur.
SC says Thakur should be moved out of Bihar
Reviewing the report, SC said the investigation revealed 'shocking, horrible and scary' details of how the crime was committed. It also noted that Thakur, the NGO owner, seems influential and should be moved out of Bihar. The top court also asked why Chandra Shekhar Verma, husband of former Bihar minister Manju Verma, wasn't arrested yet. It asked Bihar government and CBI to file responses.
It's not appropriate for Thakur to stay in Bihar: SC
"CBI has made serious allegations against Thakur. We have also noted the influence wielded by him. In view of the serious nature of allegations made against him, it's not appropriate for him to be lodged in any jail in Bihar," the court said.
Minister's husband frequented shelter home, spoke with Thakur
Chandeshwar Verma's name cropped up during the investigation when it was learned he frequented the shelter home and spoke to Thakur regularly. Facing pressure over her husband's alleged involvement in the case, Manju had resigned from her post of Social Welfare Department (SWD) Minister. Tendering her resignation, she admitted her husband spoke to Thakur but claimed they didn't know he was a criminal.